People currently have new needs and that involves having a single laptop capable of performing not only their professional tasks, but also responding with good performance in their leisure time, whether playing a game with friends or watching a series or movies. . And, increasingly being a companion to take everywhere, laptops need to be light and compact.
It is in this sense that HP has introduced the EliteBook x360 1030 G8 onto the market, a compact and lightweight notebook, with the ability to rotate its cover 360 degrees, so you can use it both as a tablet and as a tent, depending on your needs. It is accompanied by a pen that allows you to take notes or make some edits on your touch screen.
And even though it is a 13.3-inch model, it offers a very generous screen area for the segment, due to its very thin frames, especially on the sides. Its panel has a resolution of 1080p with an aspect ratio of 16:9.
What is HP EliteBook?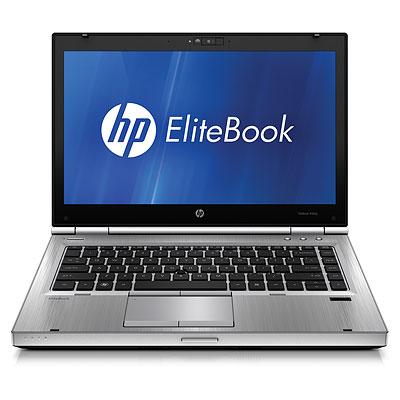 HP (Hewlett-Packard) EliteBook is a high-end laptop series. The EliteBook series is a high-end laptop line aimed towards business professionals and enterprise customers, noted for its reliability, longevity, and cutting-edge capabilities. These portable computers are tailor-made to provide exceptional functionality, safety, and dependability in stressful professional settings.
Typical features of EliteBooks include low weight, a long battery life, speedy CPUs, sharp displays, and a stylish appearance. They can encrypt data and contain security measures like fingerprint readers and smart card readers to keep your information safe. HP EliteBooks are high-end laptops that excel in performance and durability for professional settings.
Very Elegant Premium Design
But in the first contact, HP elitebook premium design stands out once again, in a lid and chassis in a light matte grey tone, with the HP logo on the lid in mirrored silver. The notebook has well-defined lines, although it has brought back the slightly filed edges, with slightly protruding "beaks" in its corners.
At the end of the cap, a fillet in a different tone gives it an additional touch of class. It is undoubtedly an elegant laptop, which any professional would want to have, but above all robust and resistant, thanks to its chassis built in aluminium.
Lid Design
Opening the lid, which fails the opening test with just one hand, it is noted that HP has maintained an aesthetic line very similar to other models in its catalogue. The alignment of the speakers on the sides is similar to the ZBook Firefly that SAPO TEK recently tested . The two hinges seem pretty sturdy and reinforced for the amount of times the lid will be lifted to the limit, for anyone using the notebook as a tablet.
Keyboard Design
The HP Elite computer features a keyboard with spacious keys, allowing for smooth typing. One of the best aspects of HP computers is undoubtedly their keyboards, which are always comfortable and this model is no exception. By abolishing the numeric keypad, you gain more space for your fingers to breathe, except when using the cursor, which is crowded in the right corner. The TouchPad is generous too, considering the overall size of the chassis, and works very well for a variety of tasks.
Ports
As far as the allocation of connectivity ports is concerned, on the left you have a USB-A port, a SIM card tray (this test version is LTE) and a 3.5 mm headphone jack. On the other side there are two USB-C with Thunderbolt support, one HDMI and one more USB-A. It should be noted that this model is exclusively powered by USB-C, so if you don't have a HUB, have one of the inputs to keep the power cable in case you work always connected. The accessory set includes a USB-A to USB-C adapter cable to charge the pen.
Lightweight
The computer is actually quite light, being carried and handled with one hand, just like a book. The chassis is practically the width of the HDMI input and its lid is even thinner. The pen offers four additional tips, in case it gets damaged or loses the one you are using. The accessory is magnetic, allowing it to stay firmly on the computer's chassis, ideal for putting it down when you're not using it.
Inside the machine is an 11th generation processor
To power this small convertible, the model submitted for testing was equipped with generous specs, including an 11th generation Intel i7-116567 processor, 16GB of LPDDR4 RAM and 500GB of PCIe NVMe SSD internal storage. Despite already circulating 12th generation chips and DDR5 memories in the most recent revelations at CES 2022. It also has an Intel Iris Xe graphics, completing an optimization of the Intel Evo platform.
Protection System
Considering that work becomes decentralised to many employees, the notebook offers the HP Sure View protection system. This is an "anti-snooper" measure that you can activate, cutting the viewing angle of the screen when peeking from the side. For the user, from the front, it just gets a little darker, but it certainly pays off to keep the gazes away.
At the top of the screen is a high-definition camera, accompanied by an infrared sensor. The computer has a proximity sensor capable of detecting the presence of the user in front of it. It is also capable of reading ambient lighting.
Conclusion
HP EliteBook is a top-of-the-line laptop with impressive features and specifications. It is a great pick for professionals and businesses that require a high-performing laptop that can handle intensive tasks. The EliteBook offers a sleek and durable design that can withstand everyday wear and tear, making it a reliable choice for people who frequently travel or work remotely. The EliteBook also offers exceptional battery life and charging capabilities, making it a fantastic choice for people who need a dependable device that can last all day. Overall, the HP EliteBook is an excellent investment for professionals who require a high-performing and secure laptop for their work