Description
Asus G614JI-XS96 Specifications
Get a detailed breakdown of the technical specifications of the Asus G614JI-XS96 model. Learn about its Intel Core i9 processor, Nvidia GeForce RTX 4070 graphics card, 32GB RAM, 1TB storage options, 16" display features, and connectivity, all of which contribute to its gaming prowess.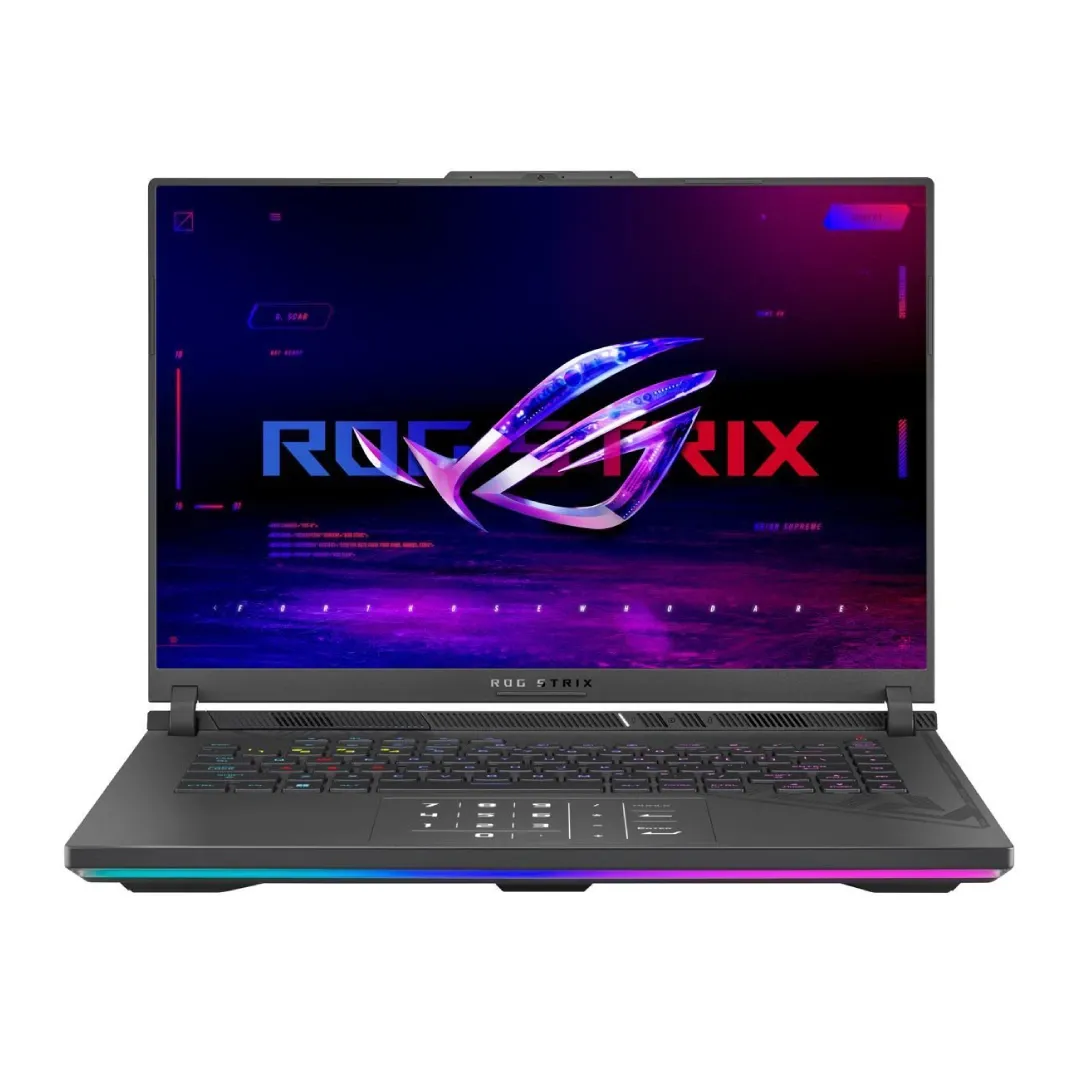 Asus ROG G614JI-XS96 Review
Explore an in-depth review of the Asus ROG G614JI-XS96 gaming laptop, highlighting its features, performance, design, and more. This review will provide insights into whether this laptop meets your gaming needs and expectations.
Gaming Laptop Asus ROG G614JI-XS96
Unleash the full potential of gaming with the Asus ROG G614JI-XS96 laptop. Dive into the specifications that make this laptop a gaming powerhouse, including its processing power, graphics capabilities, and innovative features designed to enhance your gaming experience.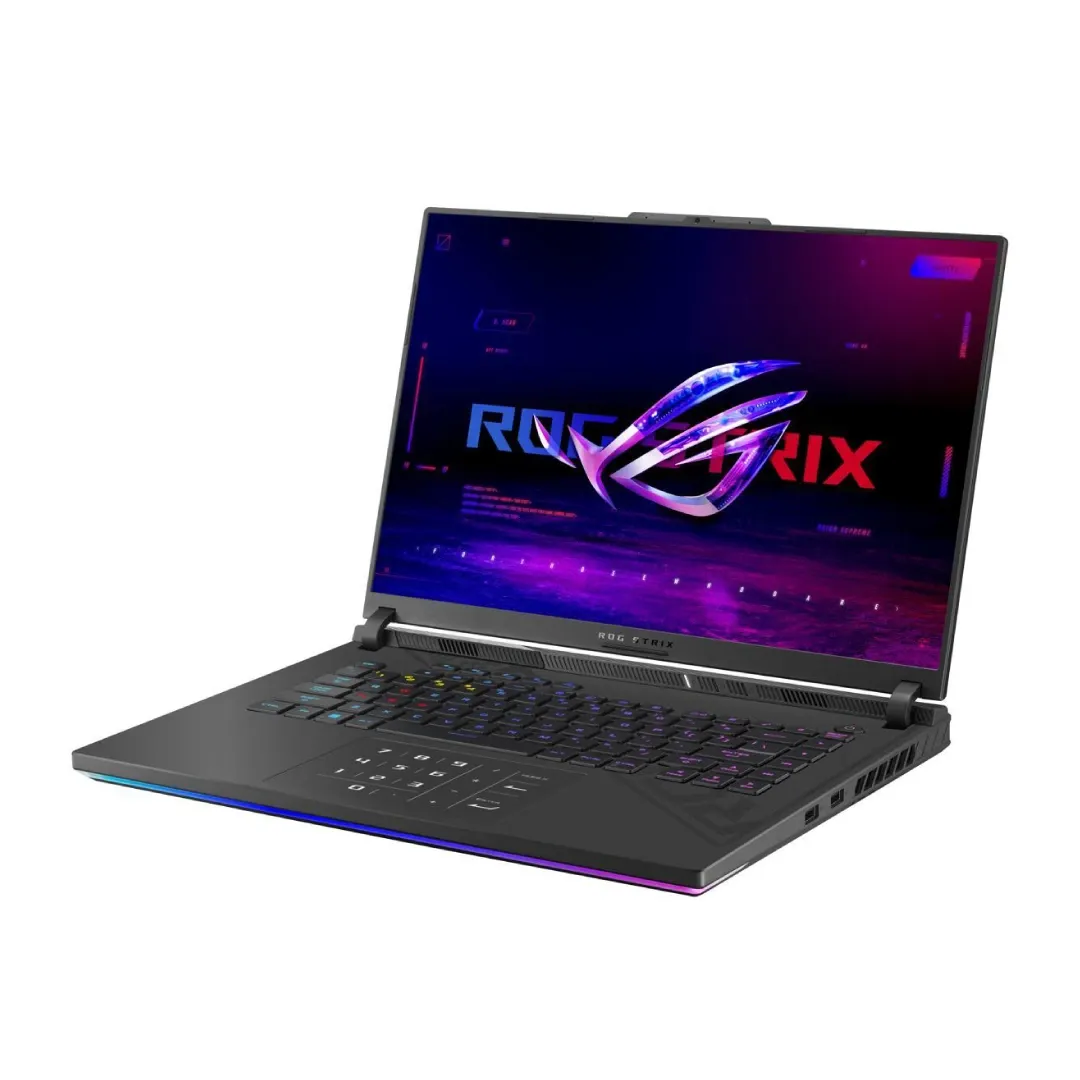 Buy Asus ROG Strix G614JI-XS96 Online
Looking to purchase the Asus ROG Strix G614JI-XS96 online in the UAE? We guide you through the process, offering tips and recommendations for reputable online retailers where you can find this gaming laptop and make an informed purchase.
Best Gaming Laptops
Explore a curated list of the best gaming laptops available in the UAE, including the Asus ROG Strix G614JI-XS96. Discover other options that offer exceptional gaming performance, sleek designs, and advanced features for an immersive gaming experience.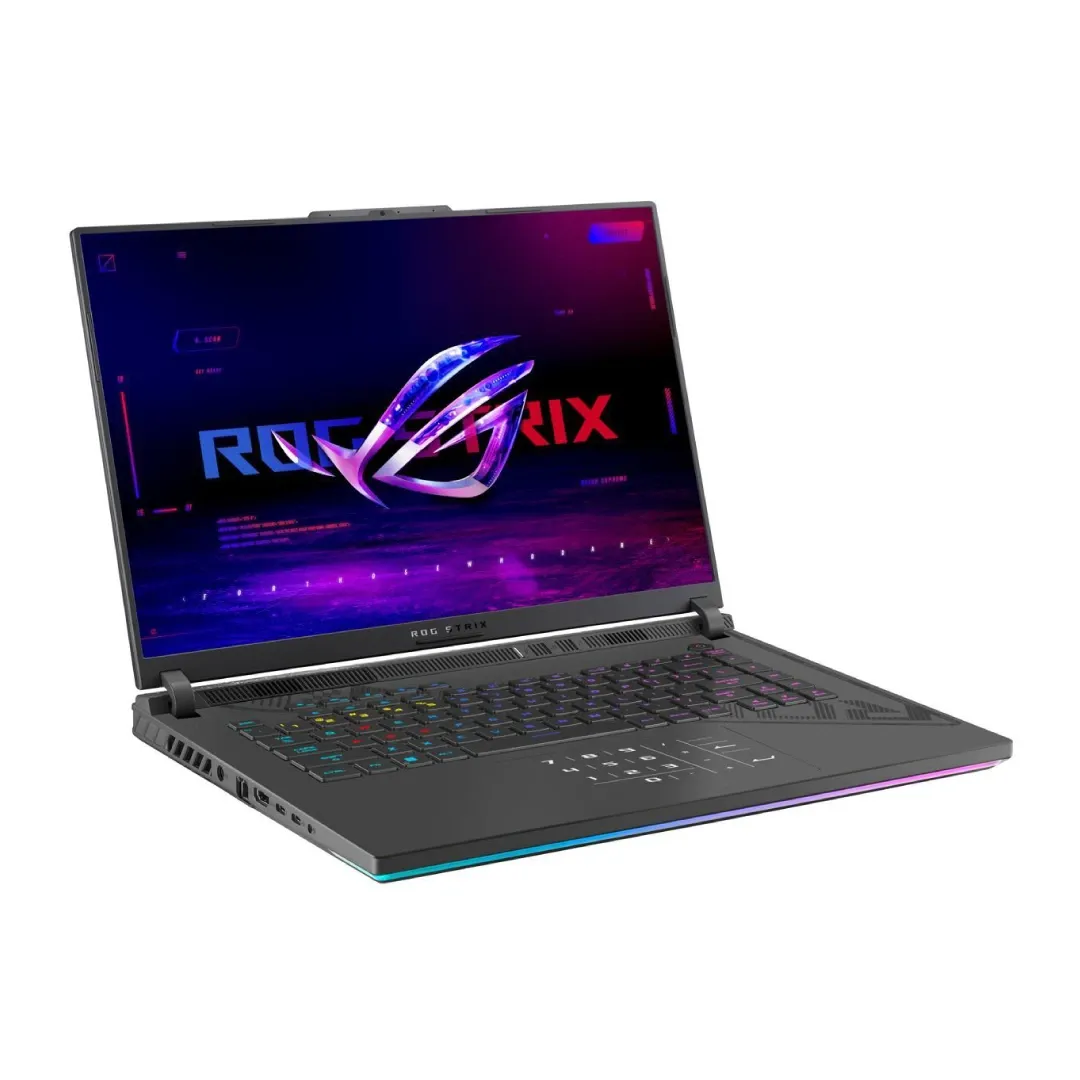 Asus ROG Laptop Deals
Stay updated with the latest Asus ROG laptop deals and promotions in the UAE. We provide information on ongoing sales, discounts, and bundle offers that can help you get the most value for your money when purchasing the G614JI-XS96 model.
Asus G16 G614JI-XS96 Availability
Check the availability status of the Asus G16 G614JI-XS96 gaming laptop in the UAE. Stay informed about restocks and availability updates from various retailers so you can secure your gaming device as soon as it becomes available.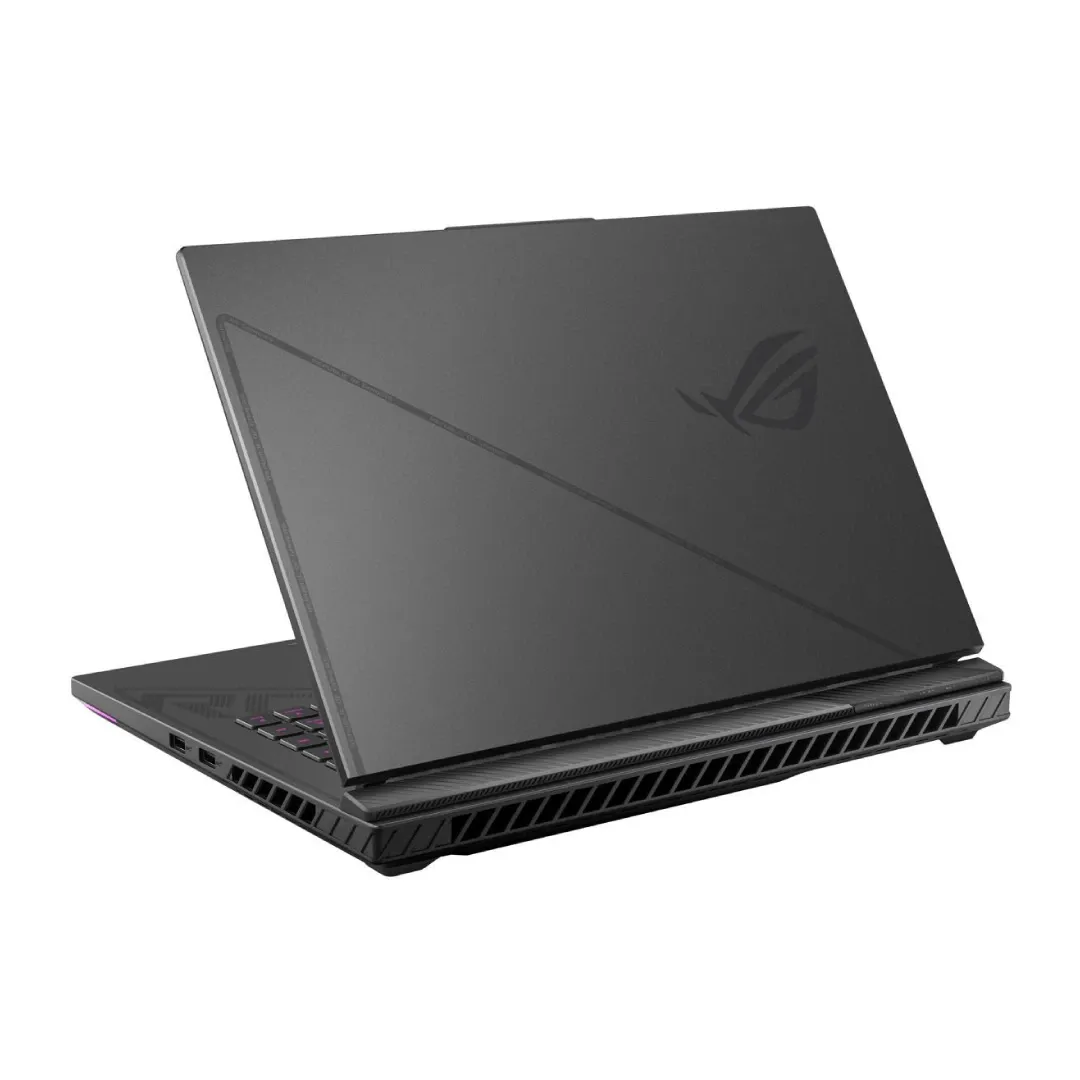 Asus ROG Strix G16 G614JI-XS96 Price
Discover the latest pricing for the powerful Asus ROG Strix G16 G614JI-XS96 gaming laptop in the UAE. This cutting-edge device is designed to deliver exceptional gaming performance, and we'll help you find the best deals and offers available.
Gaming Laptop with RTX Graphics
Discover the power of gaming laptops equipped with NVIDIA RTX graphics in the UAE. Learn how the RTX technology enhances your gaming visuals, and explore options beyond the Asus ROG G614JI-XS96 that offer similar graphics capabilities.
Asus ROG Strix Series
Delve into the Asus ROG Strix series and explore its lineup of gaming laptops in the UAE. From performance-focused models to those emphasizing portability, we'll guide you through the different options available under the Strix series.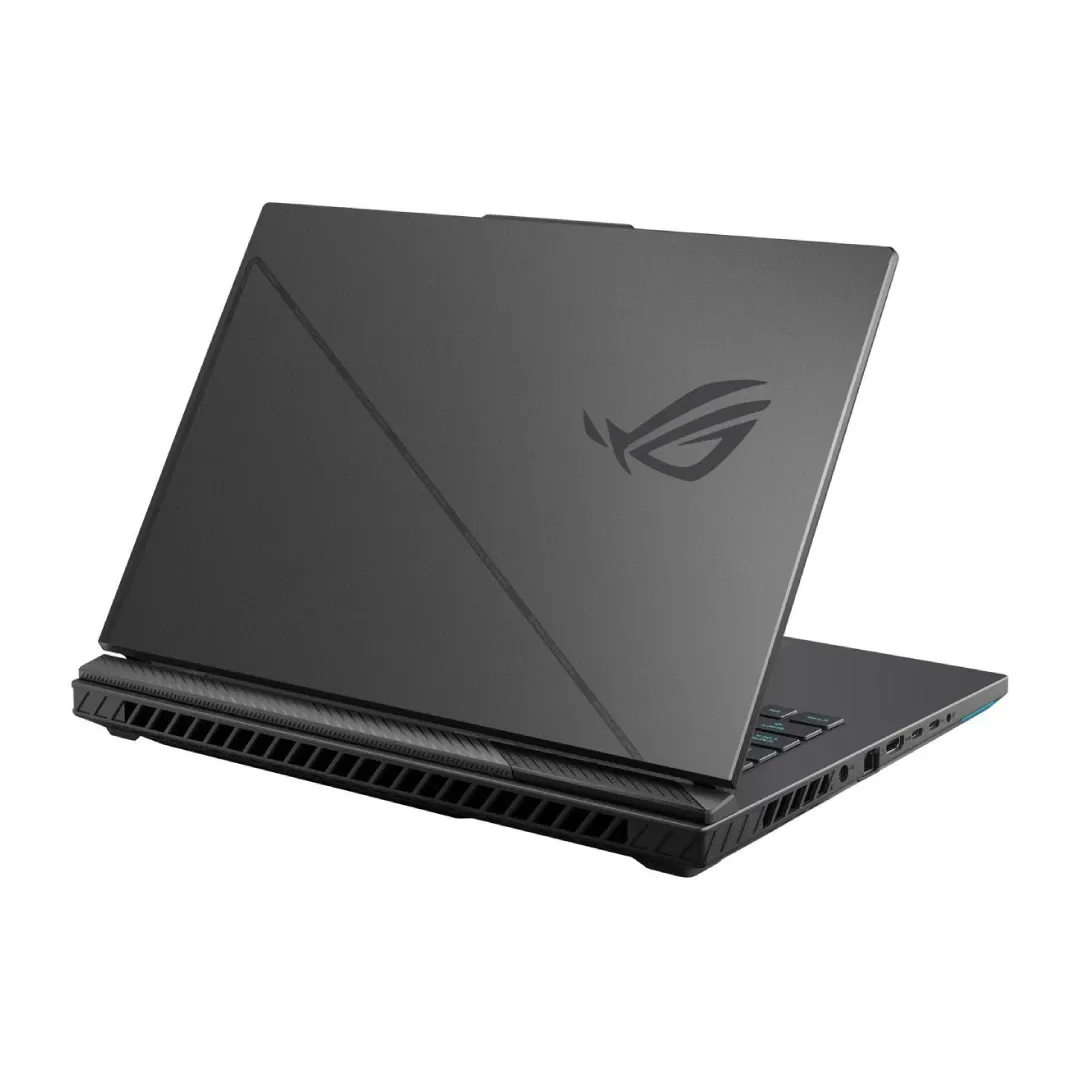 Asus Laptop Retailers
Looking for authorized Asus laptop retailers in the UAE? We provide a list of reputable retailers where you can explore and purchase the Asus ROG Strix G614JI-XS96 and other gaming laptops from the brand.
Gaming Peripherals for Asus ROG Laptops Enhance your gaming setup with compatible peripherals for your Asus ROG laptop. Discover gaming accessories like gaming mice, mechanical keyboards, headsets, and more that are tailored to complement your gaming laptop experience.
Asus ROG Laptop Accessories
Explore a range of accessories and add-ons designed specifically for Asus ROG laptops in the UAE. From laptop sleeves to external cooling solutions, we'll introduce you to accessories that can protect and optimize your gaming laptop.
Gaming Laptop Performance Tips
Optimize the performance of your gaming laptop, such as the Asus ROG Strix G614JI-XS96, with expert tips and tricks. Learn about software optimization, cooling techniques, and maintenance practices to ensure your laptop runs at its best during intense gaming sessions.
Asus ROG G16 G614JI-XS96 vs Competitors
Compare the Asus ROG Strix G16 G614JI-XS96 with other gaming laptops available in the UAE. We highlight the unique features, specifications, and performance aspects that set the G614JI-XS96 apart from its competitors, helping you make an informed decision.
Shipping
We take pride in providing exceptional customer service and a punctual delivery service. All orders received same day are processed same day or next day. We deliver within 1-2 working days in all Emirates in the UAE and within 2-3 working days to the Sultanate of Oman.
We provide free shipping - United Arab Emirate (UAE)
Duration: 1-2 days
Purchases above 750.00 AED - Delivery is FREE
Purchases below 750.00 AED - Delivery is 25.00 AED
The Sultanate of Oman:
Duration: 2-3 days
100.00 AED delivery charges applies.
Once the order is dispatched, the customer will get a notification and tracking number from one of our logistics partner companies:
NB: Tracking Number(s) are only provided if delivery takes at least 8 days.
Return Policy
You have 6 days hassle free return from the date of purchase and also the below terms and condition apply.
Any item(s) purchased will not be eligible for return or exchange after 6 days from the date of purchase.
Those faulty units will be considered as a service after sales terms and we will generate a service warranty tag for the same units.
Replacement or exchange will only be applicable by the vendor policy.
Shipping charges of 50.00AED is applicable on any return units per shipment.
If the customer paid via the payment gateway (online) a charges of 2.5% on the total order is applicable.