Description
Asus ZenBook Pro Duo: Unleashing Creativity and Productivity
The Asus ZenBook Pro Duo is a revolutionary laptop that boasts a dual-screen design, redefining multitasking and creativity. With its powerful i9-12900H processor, the laptop is geared towards delivering exceptional performance, seamlessly handling demanding tasks.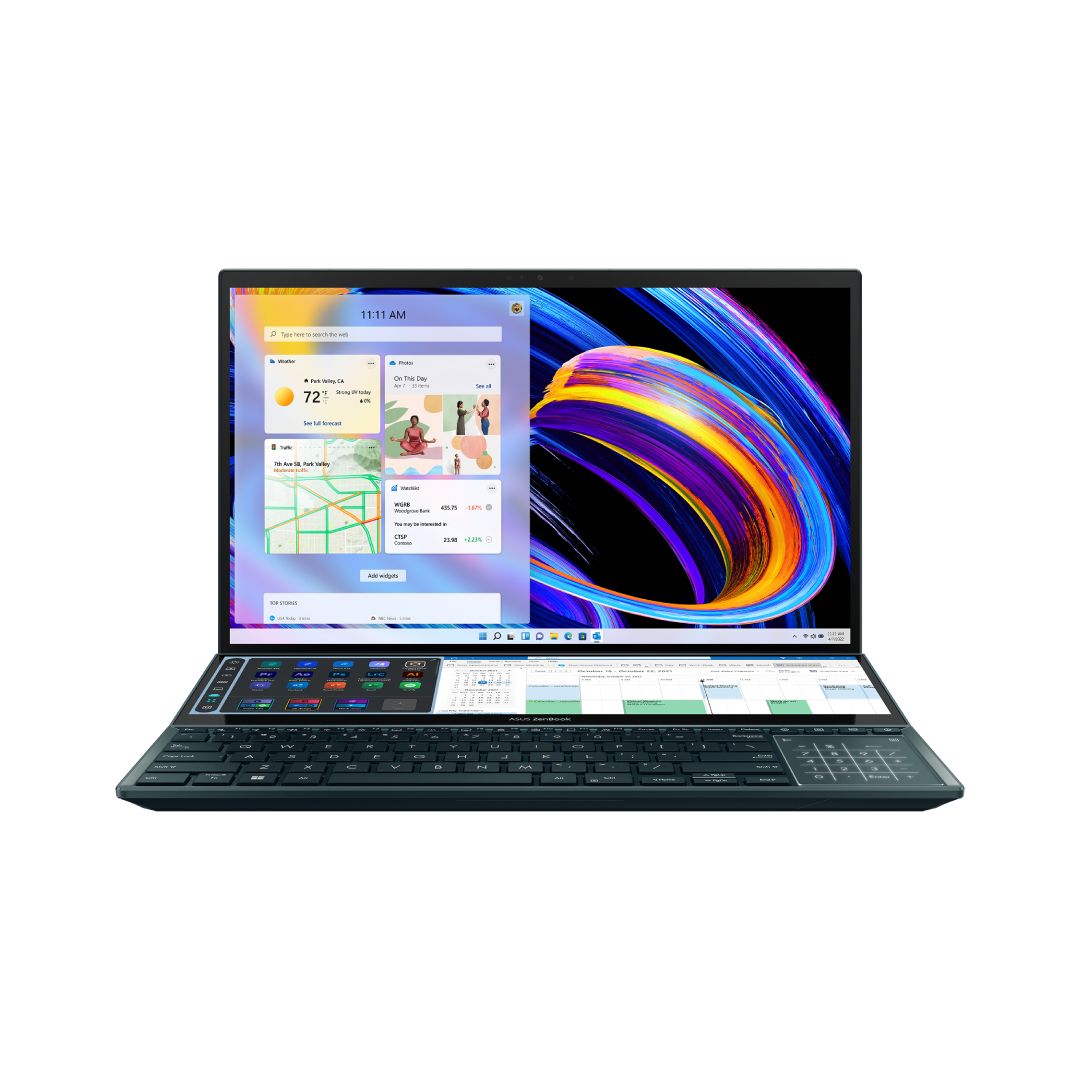 Dual Screen Elegance: Redefining Workflows
The dual-screen setup allows users to enhance productivity by expanding screen real estate and customizing workflows. Creative professionals can leverage the main 15.6-inch 4K OLED display for detailed work while using the 14-inch secondary ScreenPad Plus for tools and references.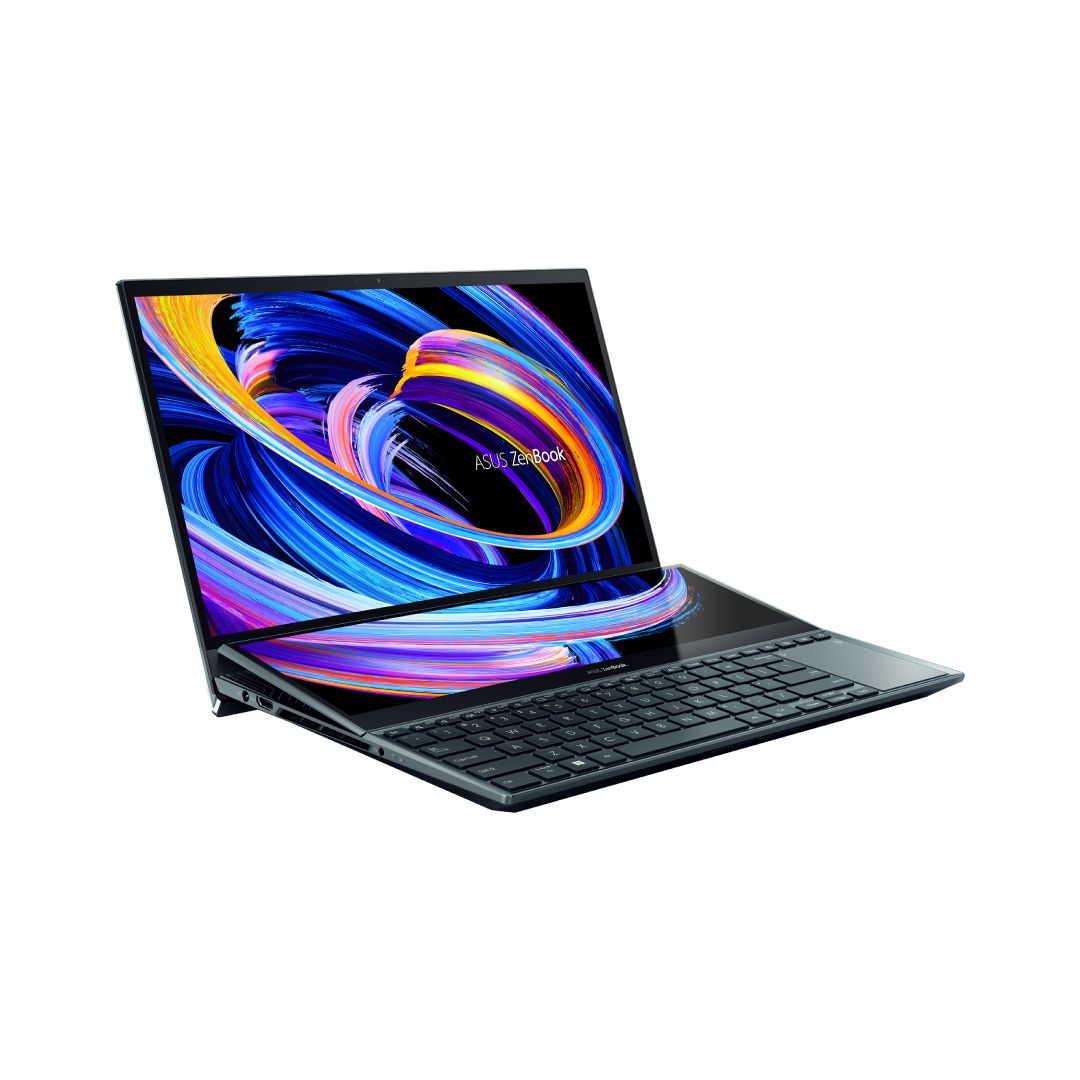 Performance and Power: The i9-12900H Processor
The i9-12900H processor is a standout feature, offering remarkable processing power and efficiency. Users in the UAE can experience smooth multitasking, fast data processing, and impressive graphics performance, catering to both work and play.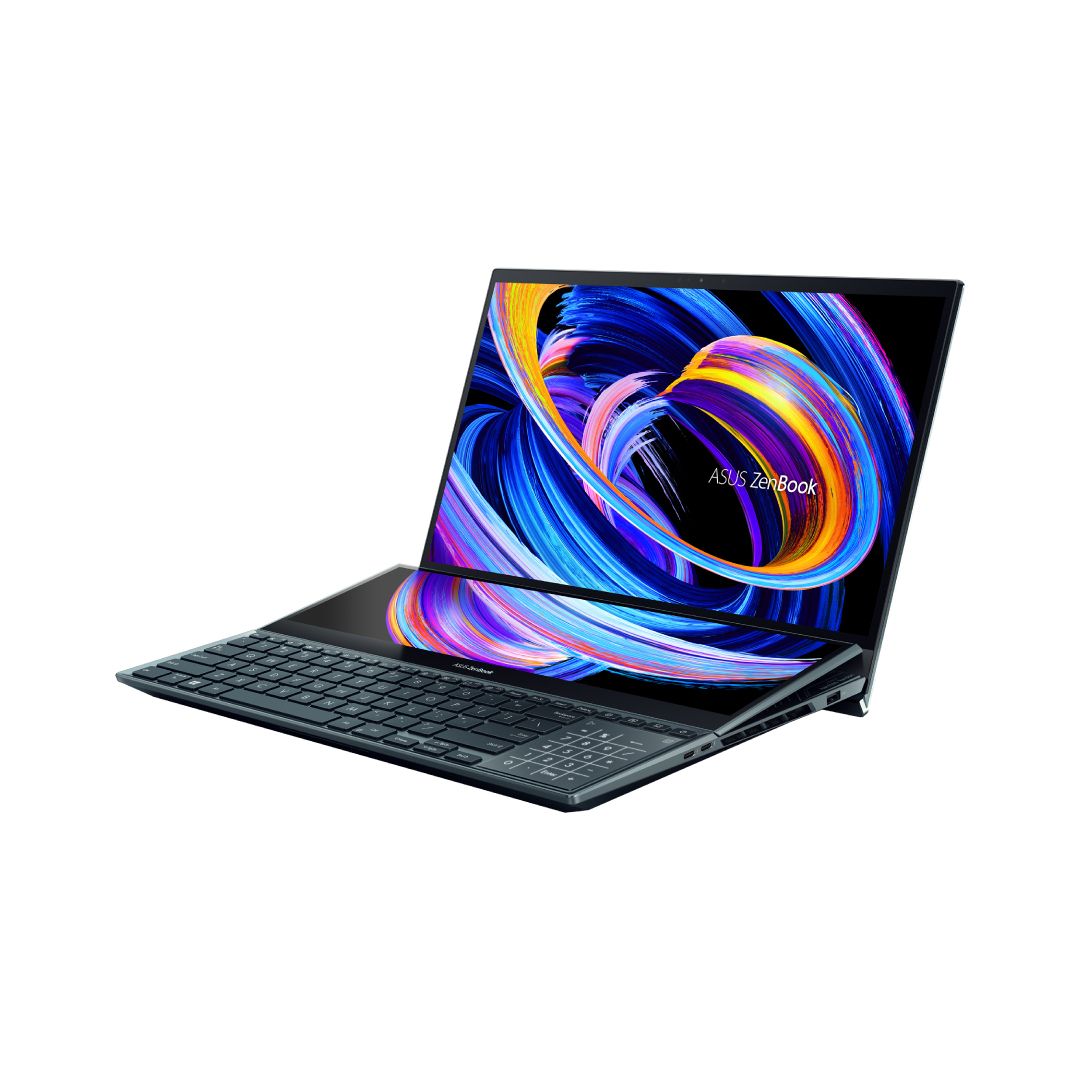 Elevated Visuals and Gaming Potential
The Asus ZenBook Pro Duo's 4K OLED main display provides stunning visuals, enhancing movie watching, gaming, and content creation. Gamers in the UAE can appreciate the laptop's prowess, with the i9-12900H processor ensuring smooth gameplay and high frame rates.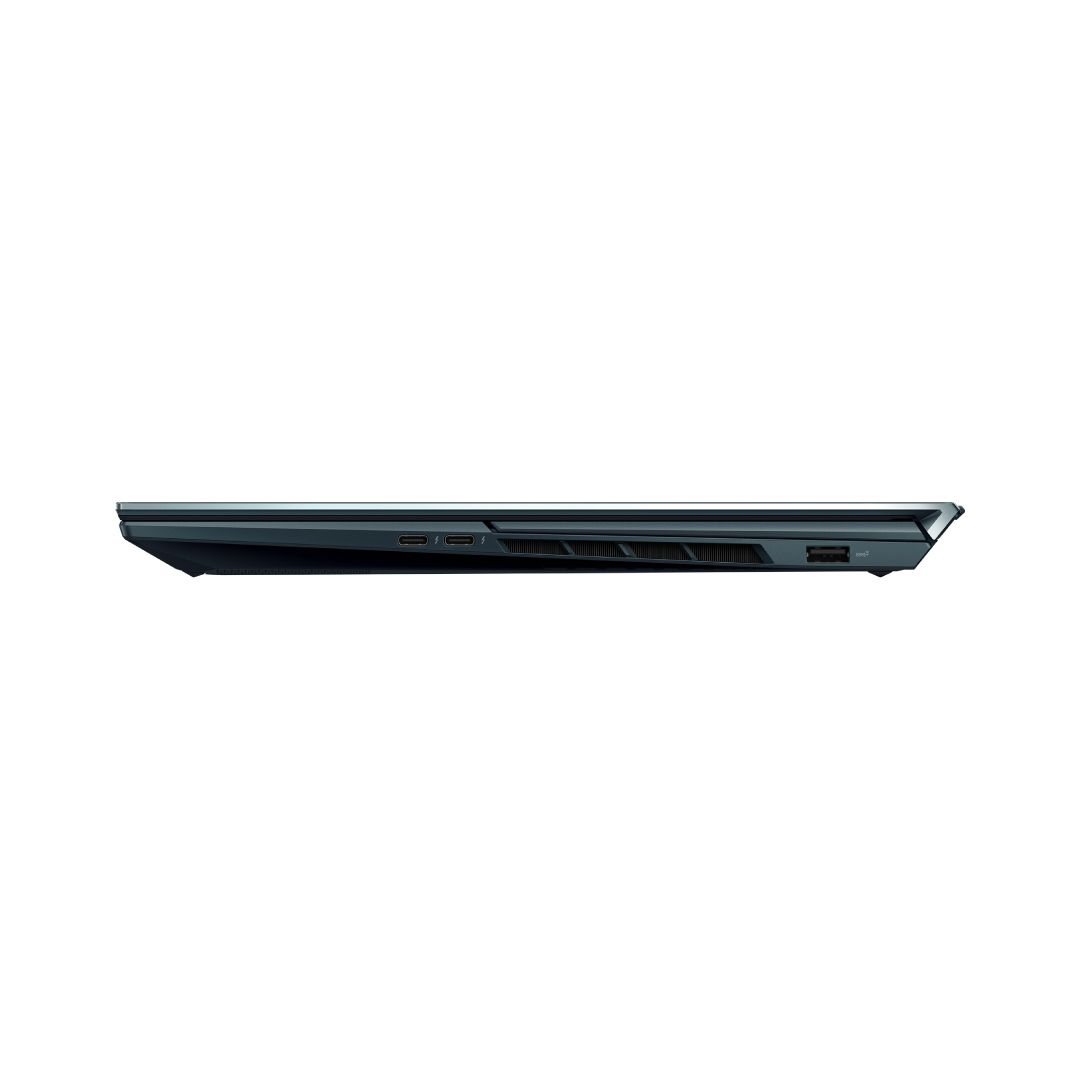 Exquisite Design and Build Quality
The laptop's sleek and premium design showcases Asus' attention to detail, appealing to aesthetics-conscious users. Constructed with high-quality materials, the laptop exudes durability and elegance, making it a style statement.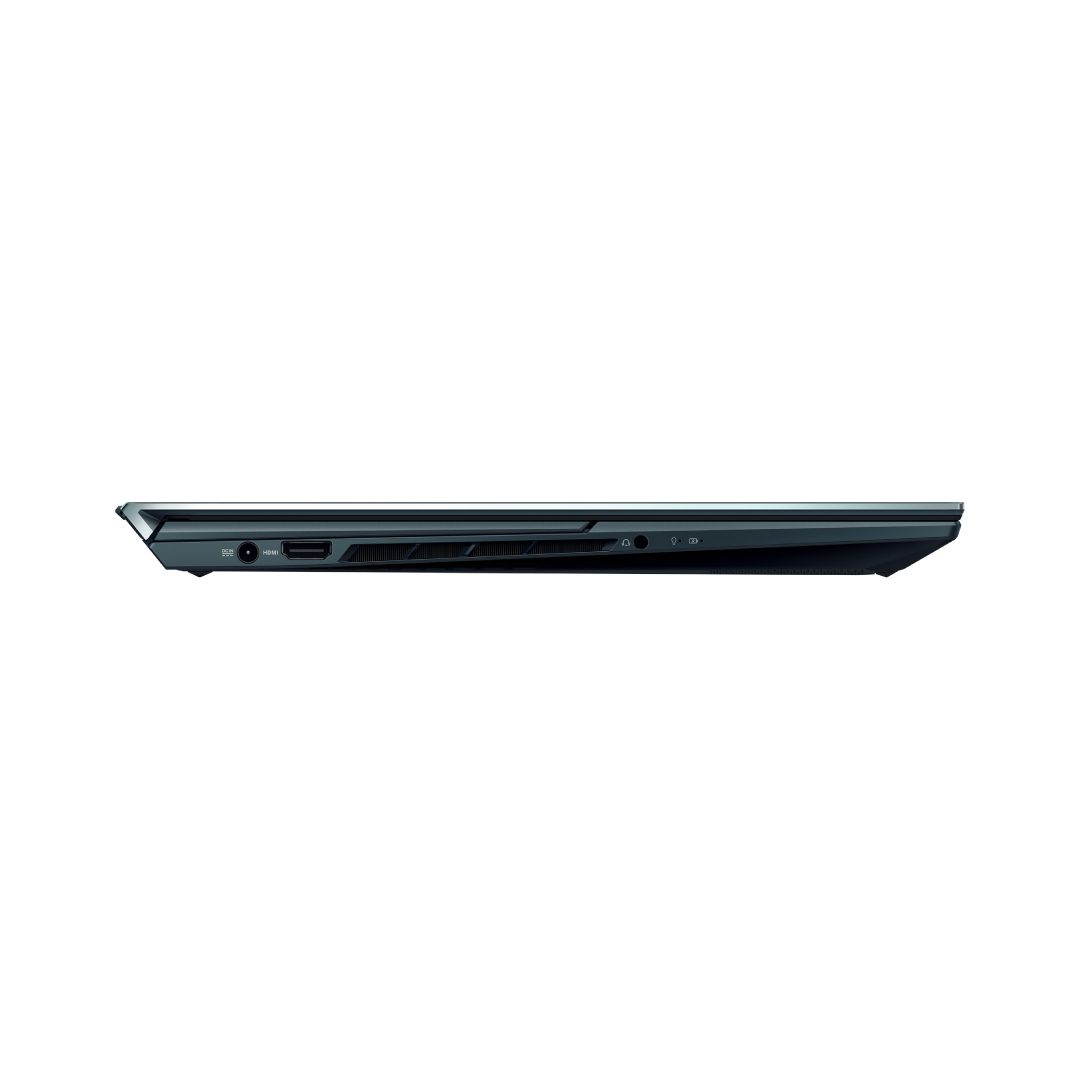 Asus ZenBook Pro Duo Price
The pricing of the Asus ZenBook Pro Duo with the i9-12900H processor in the UAE reflects its premium features and performance capabilities. Prospective buyers can explore the laptop's value proposition and decide if it aligns with their requirements.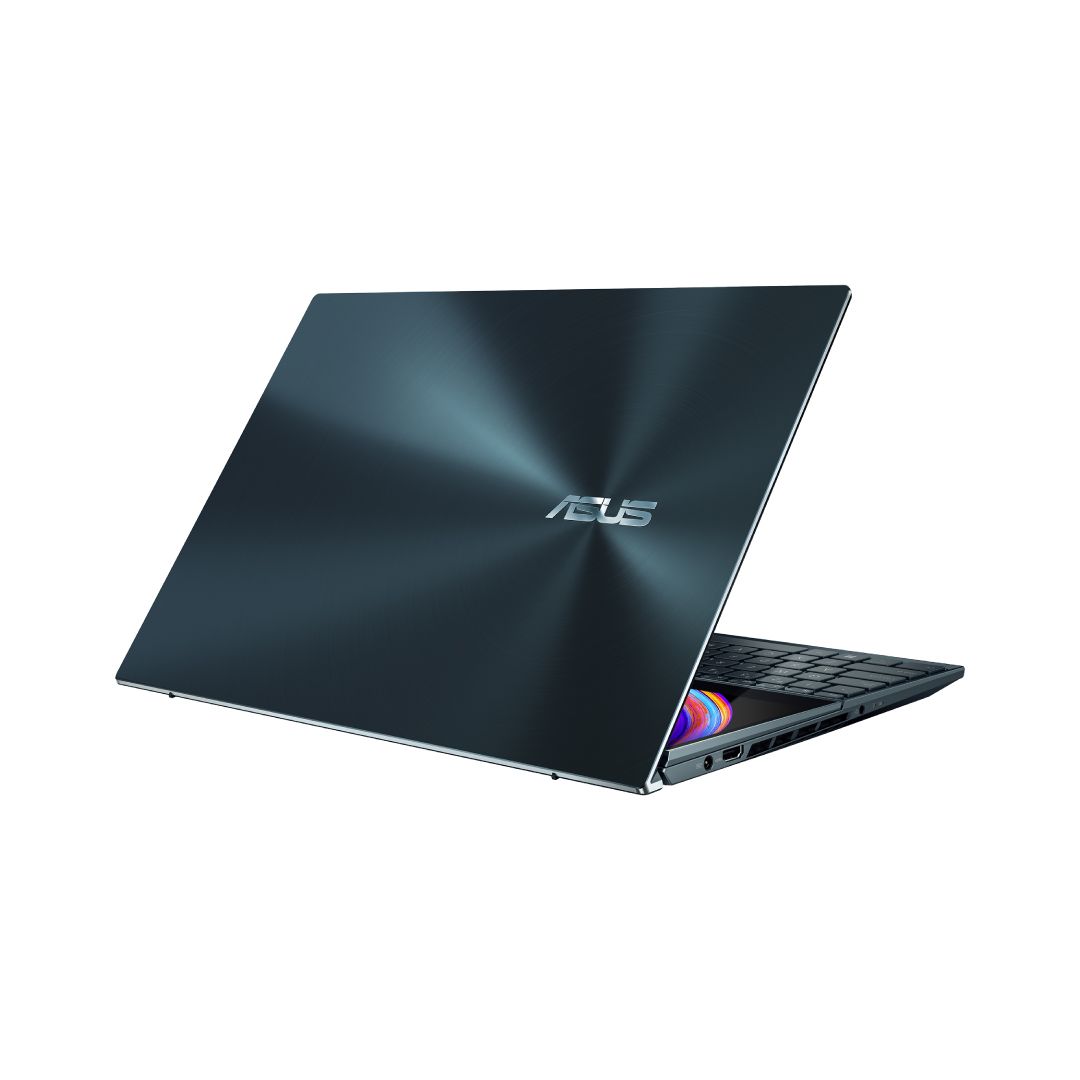 User Reviews and Insights
User reviews from the UAE highlight the laptop's capabilities across various domains, including productivity, gaming, and content creation. These insights provide potential buyers with a real-world perspective on the laptop's performance and usability.
Shipping
We take pride in providing exceptional customer service and a punctual delivery service. All orders received same day are processed same day or next day. We deliver within 1-2 working days in all Emirates in the UAE and within 2-3 working days to the Sultanate of Oman.
We provide free shipping - United Arab Emirate (UAE)
Duration: 1-2 days
Purchases above 750.00 AED - Delivery is FREE
Purchases below 750.00 AED - Delivery is 25.00 AED
The Sultanate of Oman:
Duration: 2-3 days
100.00 AED delivery charges applies.
Once the order is dispatched, the customer will get a notification and tracking number from one of our logistics partner companies:
NB: Tracking Number(s) are only provided if delivery takes at least 8 days.
Return Policy
You have 6 days hassle free return from the date of purchase and also the below terms and condition apply.
Any item(s) purchased will not be eligible for return or exchange after 6 days from the date of purchase.
Those faulty units will be considered as a service after sales terms and we will generate a service warranty tag for the same units.
Replacement or exchange will only be applicable by the vendor policy.
Shipping charges of 50.00AED is applicable on any return units per shipment.
If the customer paid via the payment gateway (online) a charges of 2.5% on the total order is applicable.