Description
Crucial RAM CT8G4S24AM
The Crucial RAM CT8G4S24AM is a specific model of laptop memory (RAM) module produced by Crucial, a reputable manufacturer known for its quality computer components. CT8G4S24AM is a DDR4 SODIMM module with a capacity of 8GB. This type of RAM is designed for laptops and notebooks, offering a significant improvement in system performance. DDR4 SODIMM RAM is faster and more energy-efficient than its predecessors, making it an excellent choice for those looking to upgrade their laptop's memory.
Laptop RAM Upgrade
A laptop RAM upgrade in the UAE refers to the process of replacing or adding memory modules to a laptop to increase its RAM capacity. This upgrade can significantly improve the laptop's performance, allowing it to handle more tasks simultaneously and run applications more smoothly. It's a cost-effective way to boost the overall speed and responsiveness of your laptop, making it a popular choice for users in the UAE seeking better computing experiences.
DDR4 SODIMM RAM
DDR4 SODIMM RAM is a specific type of memory module commonly used in laptops and small form-factor computers. In the UAE, users can find a variety of DDR4 SODIMM RAM options, including the Crucial CT8G4S24AM. DDR4 technology offers faster data transfer speeds, improved power efficiency, and better overall performance compared to older DDR3 or DDR2 RAM modules. It's essential to choose the right RAM type and capacity for your laptop to ensure optimal performance.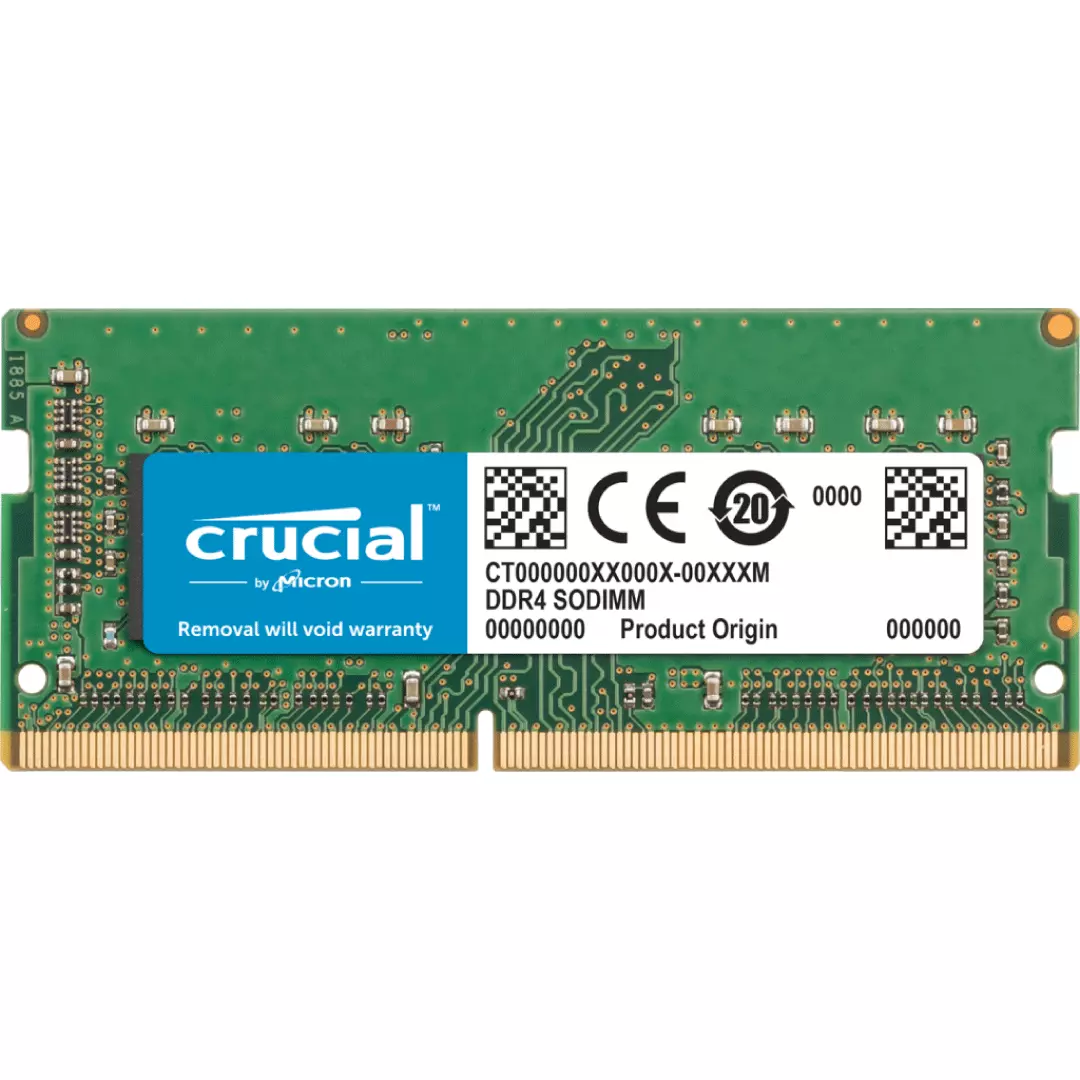 Crucial CT8G4S24AM Price
The price of the Crucial CT8G4S24AM memory module in the UAE may vary from one retailer to another. It's essential to compare prices across different sellers to find the best deal. Pricing can depend on factors like the retailer's markup, any ongoing promotions or discounts, and the module's availability. By researching prices in the UAE market, customers can make informed decisions and secure cost-effective upgrades.
Laptop Memory Upgrade
A laptop memory upgrade in the UAE involves increasing the amount of RAM in a laptop to improve its performance. This upgrade can lead to faster boot times, quicker application loading, and smoother multitasking. In the UAE, where laptops are widely used for work and entertainment, a memory upgrade is a popular choice to extend the lifespan and usability of existing laptops.
Buy Crucial CT8G4S24AM Online
Purchasing the Crucial CT8G4S24AM online in the UAE provides customers with the convenience of shopping from home or any location with internet access. Online retailers often offer a wide selection of memory modules, competitive prices, and the convenience of doorstep delivery. It's essential to choose a reputable online seller to ensure the authenticity of the product and a smooth purchasing experience.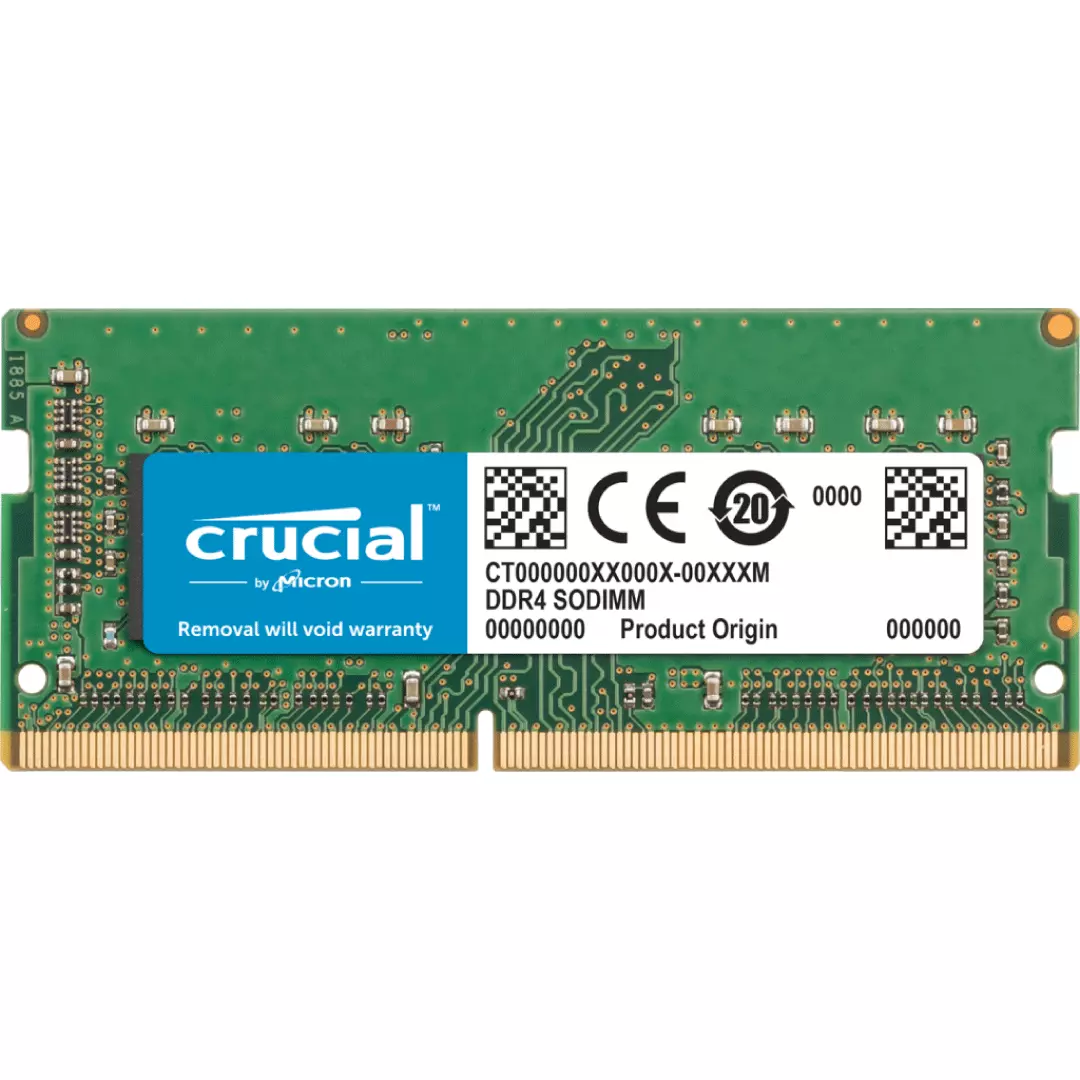 CT8G4S24AM Compatible Laptops
Before upgrading your laptop's memory with the Crucial CT8G4S24AM or any other RAM module, it's crucial to check its compatibility with your specific laptop model. In the UAE, users can consult compatibility lists or contact manufacturers and retailers to ensure a seamless and trouble-free installation. Using incompatible memory can lead to system instability and performance issues.
Best RAM for Laptops
Finding the best RAM for laptops in the UAE involves considering factors such as compatibility, capacity, performance, and budget. While the Crucial CT8G4S24AM is a well-regarded option, there are other reputable brands and models to explore. User reviews, expert recommendations, and online forums can provide valuable insights into the best RAM choices for various laptop types and usage scenarios in the UAE.
8GB Laptop RAM
The Crucial CT8G4S24AM is an 8GB laptop RAM module available in the UAE. 8GB is a common and practical RAM capacity for many laptops, offering a good balance of performance and affordability. With 8GB of RAM, laptops in the UAE can handle everyday computing tasks, office work, web browsing, and even some light gaming or content creation without experiencing significant slowdowns.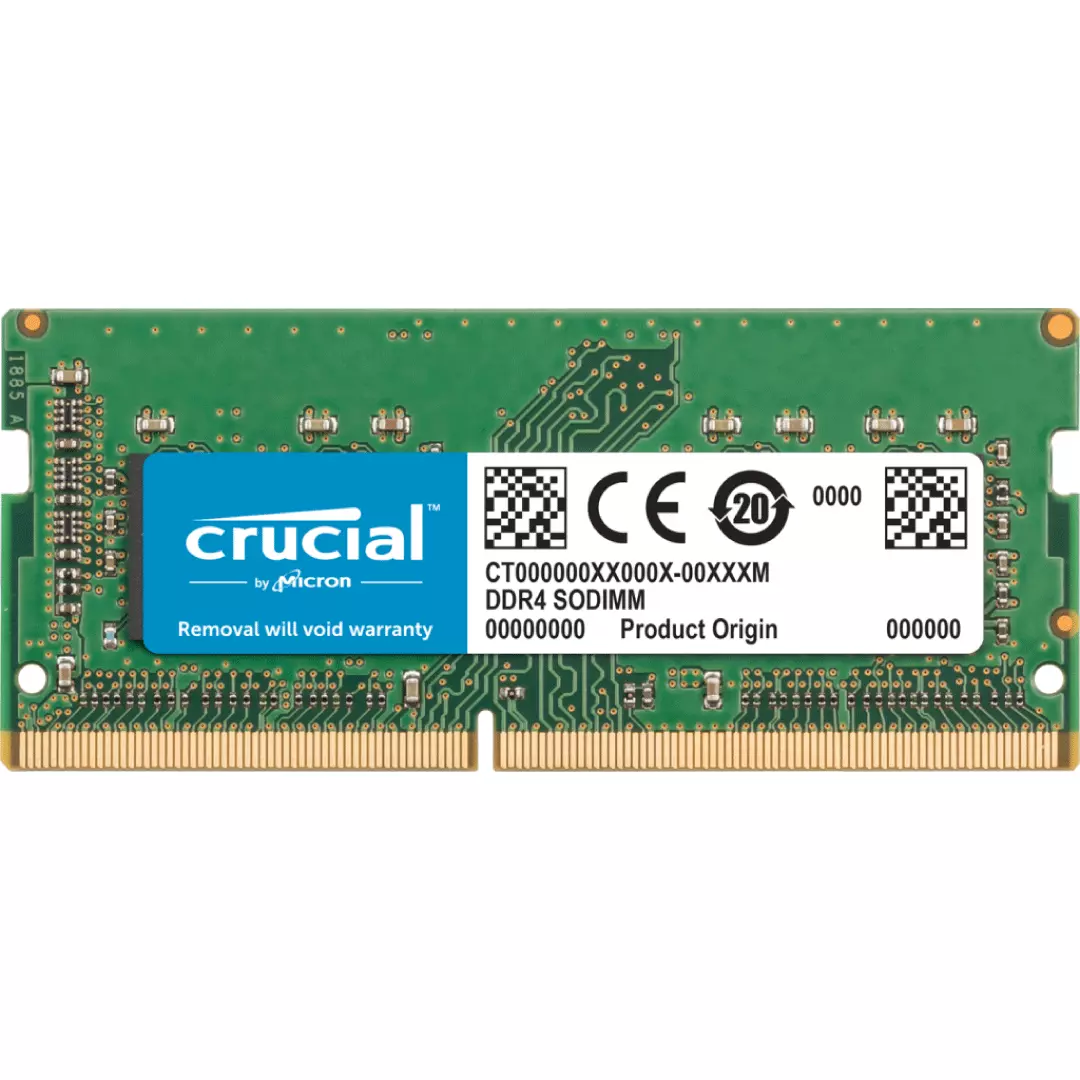 Upgrading Laptop Memory
Upgrading laptop memory in the UAE is a straightforward process that involves opening the laptop, removing or adding memory modules, and ensuring proper installation. This process can lead to noticeable improvements in overall system performance, making everyday tasks more efficient. It's a popular choice for users looking to extend the useful life of their laptops without having to invest in entirely new hardware
Shipping
We take pride in providing exceptional customer service and a punctual delivery service. All orders received same day are processed same day or next day. We deliver within 1-2 working days in all Emirates in the UAE and within 2-3 working days to the Sultanate of Oman.
We provide free shipping - United Arab Emirate (UAE)
Duration: 1-2 days
Purchases above 750.00 AED - Delivery is FREE
Purchases below 750.00 AED - Delivery is 25.00 AED
The Sultanate of Oman:
Duration: 2-3 days
100.00 AED delivery charges applies.
Once the order is dispatched, the customer will get a notification and tracking number from one of our logistics partner companies:
NB: Tracking Number(s) are only provided if delivery takes at least 8 days.
Return Policy
You have 6 days hassle free return from the date of purchase and also the below terms and condition apply.
Any item(s) purchased will not be eligible for return or exchange after 6 days from the date of purchase.
Those faulty units will be considered as a service after sales terms and we will generate a service warranty tag for the same units.
Replacement or exchange will only be applicable by the vendor policy.
Shipping charges of 50.00AED is applicable on any return units per shipment.
If the customer paid via the payment gateway (online) a charges of 2.5% on the total order is applicable.