Description
Dell Alienware M15 R6: Unleash Gaming Power in the UAE
The Dell Alienware M15 R6 is a high-performance gaming laptop designed to deliver an extraordinary gaming experience for enthusiasts in the UAE. With its cutting-edge technology, customizable options, and impressive power, this laptop is engineered to push the boundaries of gaming performance and immerse you in a world of unparalleled gaming excitement.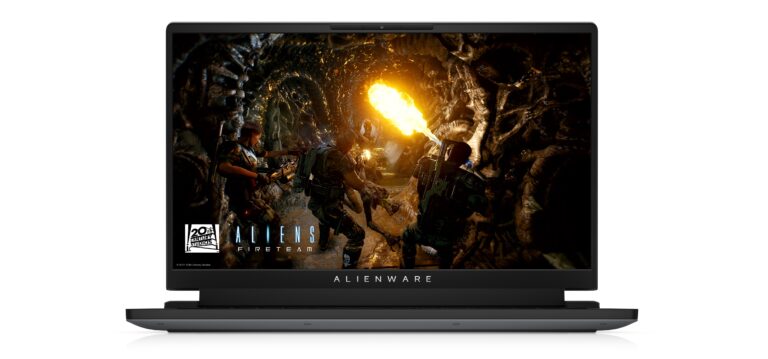 Unmatched Gaming Performance
Experience unmatched gaming performance with the Dell Alienware M15 R6. This laptop is equipped with top-of-the-line hardware and advanced specifications, including powerful Intel Core processors and NVIDIA GeForce graphics cards. These components work seamlessly together to deliver smooth gameplay, stunning visuals, and lightning-fast responsiveness. Whether you're engaging in intense multiplayer battles or exploring vast open worlds, the Alienware M15 R6 ensures that every gaming moment is fluid and immersive.
Customize Your Gaming Rig
Take control of your gaming rig with the extensive customization options offered by the** Alienware M15 R6**. Tailor your laptop to suit your preferences and gaming style by selecting from a range of components. You can choose the processor that best meets your performance needs, upgrade your RAM to enhance multitasking capabilities, opt for high-speed storage options, and even add accessories like an advanced cooling system or additional lighting effects. With the ability to customize your Alienware M15 R6, you can create a personalized gaming machine that perfectly aligns with your gaming aspirations.
Immersive Gaming Experience
The Dell Alienware M15 R6 is designed to provide an immersive gaming experience that transports you into the heart of the action. Its 15.6-inch display boasts vibrant colors, sharp details, and wide viewing angles, ensuring that every game comes to life with stunning visual clarity. With support for high refresh rates and NVIDIA G-SYNC technology, you can enjoy buttery-smooth gameplay with reduced screen tearing and lag. The powerful graphics capabilities of the Alienware M15 R6, combined with its immersive audio system, further enhance your gaming experience, making you feel fully immersed in the virtual worlds you explore.
Find the Best Deals in the UAE
When searching for the Dell Alienware M15 R6 in the UAE, it's important to explore authorized retailers and Dell's official website to find the best deals. These sources provide detailed information about the specifications, customization options, and pricing of the Alienware M15 R6. Keep an eye out for special promotions, discounts, and bundle offers to ensure that you get the most value for your investment. By comparing prices from different retailers, you can make an informed decision and secure your** Alienware M15 R6** at a competitive price.
Reliable Support at Your Fingertips
Dell provides reliable customer support to users in the UAE who own or plan to purchase the Alienware M15 R6. Access comprehensive troubleshooting guides, support forums, and other resources to address any technical issues you may encounter. Dell's dedicated customer support team is readily available to provide prompt and reliable assistance, ensuring that your gaming experience remains uninterrupted. Whether you need help setting up your laptop, resolving software issues, or upgrading your system, Dell's support services are just a call or message away. The** Dell Alienware M15 R6** represents the pinnacle of gaming laptops, delivering exceptional performance, customization options, and reliable support to gamers in the UAE. Immerse yourself in the world of gaming excellence and elevate your gaming experience to new heights with the Alienware M15 R6.
Shipping
We take pride in providing exceptional customer service and a punctual delivery service. All orders received same day are processed same day or next day. We deliver within 1-2 working days in all Emirates in the UAE and within 2-3 working days to the Sultanate of Oman.
We provide free shipping - United Arab Emirate (UAE)
Duration: 1-2 days
Purchases above 750.00 AED - Delivery is FREE
Purchases below 750.00 AED - Delivery is 25.00 AED
The Sultanate of Oman:
Duration: 2-3 days
100.00 AED delivery charges applies.
Once the order is dispatched, the customer will get a notification and tracking number from one of our logistics partner companies:
NB: Tracking Number(s) are only provided if delivery takes at least 8 days.
Return Policy
You have 6 days hassle free return from the date of purchase and also the below terms and condition apply.
Any item(s) purchased will not be eligible for return or exchange after 6 days from the date of purchase.
Those faulty units will be considered as a service after sales terms and we will generate a service warranty tag for the same units.
Replacement or exchange will only be applicable by the vendor policy.
Shipping charges of 50.00AED is applicable on any return units per shipment.
If the customer paid via the payment gateway (online) a charges of 2.5% on the total order is applicable.