Description
Dell Inspiron 15 7567 Gaming - 6IDL1A
Dell in manufacturing all kinds of laptops and is a world-renowned name. Recently Dell introduced a high-end gaming laptop that belongs to the Inspiron series, Dell Inspiron 15 7567. This great beast is available here on our website. The specifications are given in detail below:
DELL INSPIRON 15 7567 GAMING
Where playing ends and gaming starts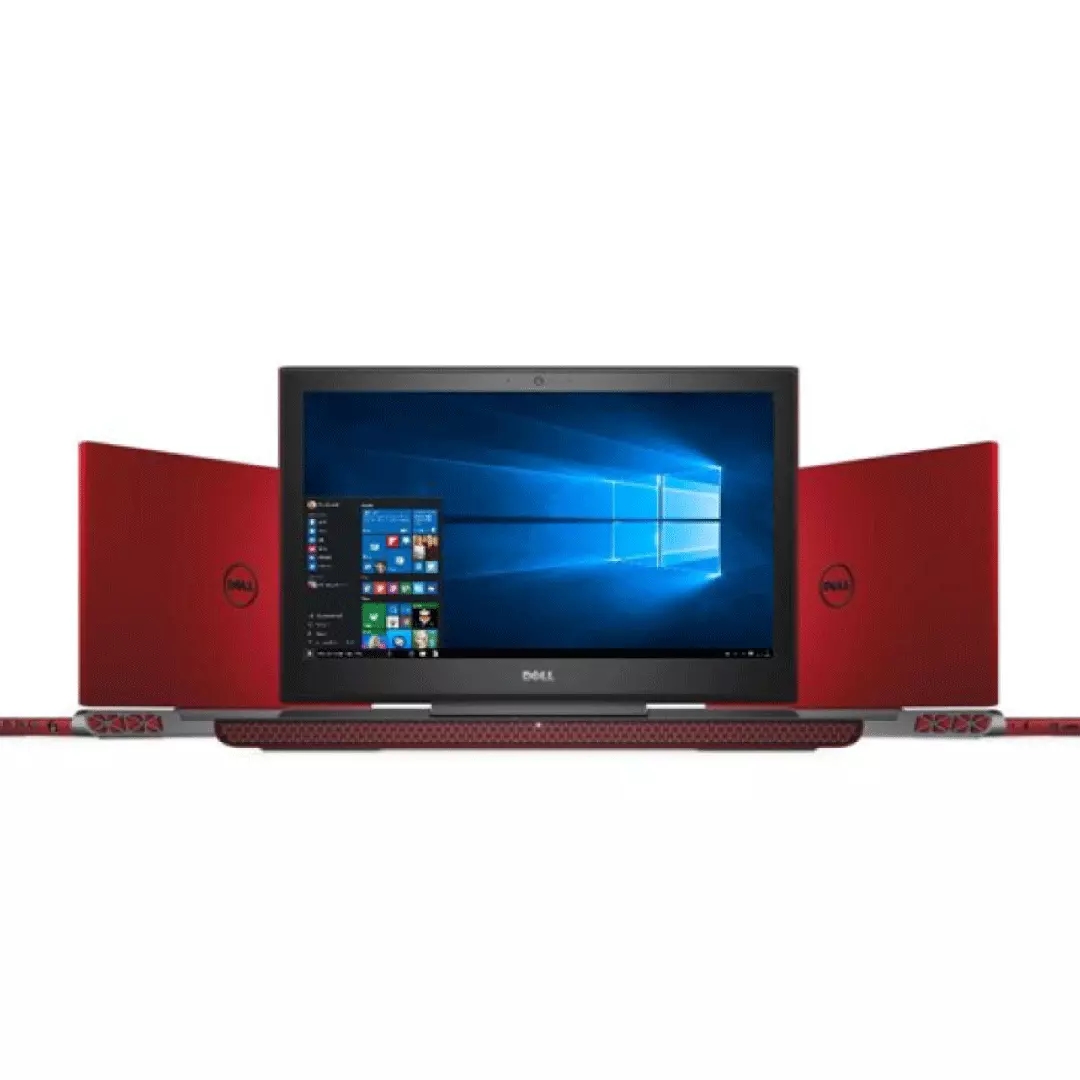 Dell Inspiron 15 7567 is a 15.6″-inch laptop perfect for gamers which highlights the advanced Intel Quadcore processors for excellent gaming display, life-like NVIDIA GeForce graphics, and an upper-level thermal cooling design. Isn't it awesome??!!
Dell Inspiron 15 7567 Gaming
Dell Gaming
Dell Gaming devices are precisely masterminded with the particular, demanding requirements of the gaming fans in mind. From the fast processors to secure, discrete graphics cards, they deliver every experience more vivid and real. Dell Inspiron 15 is one of them.
DELL INSPIRON 15 7567 GAMING
Processor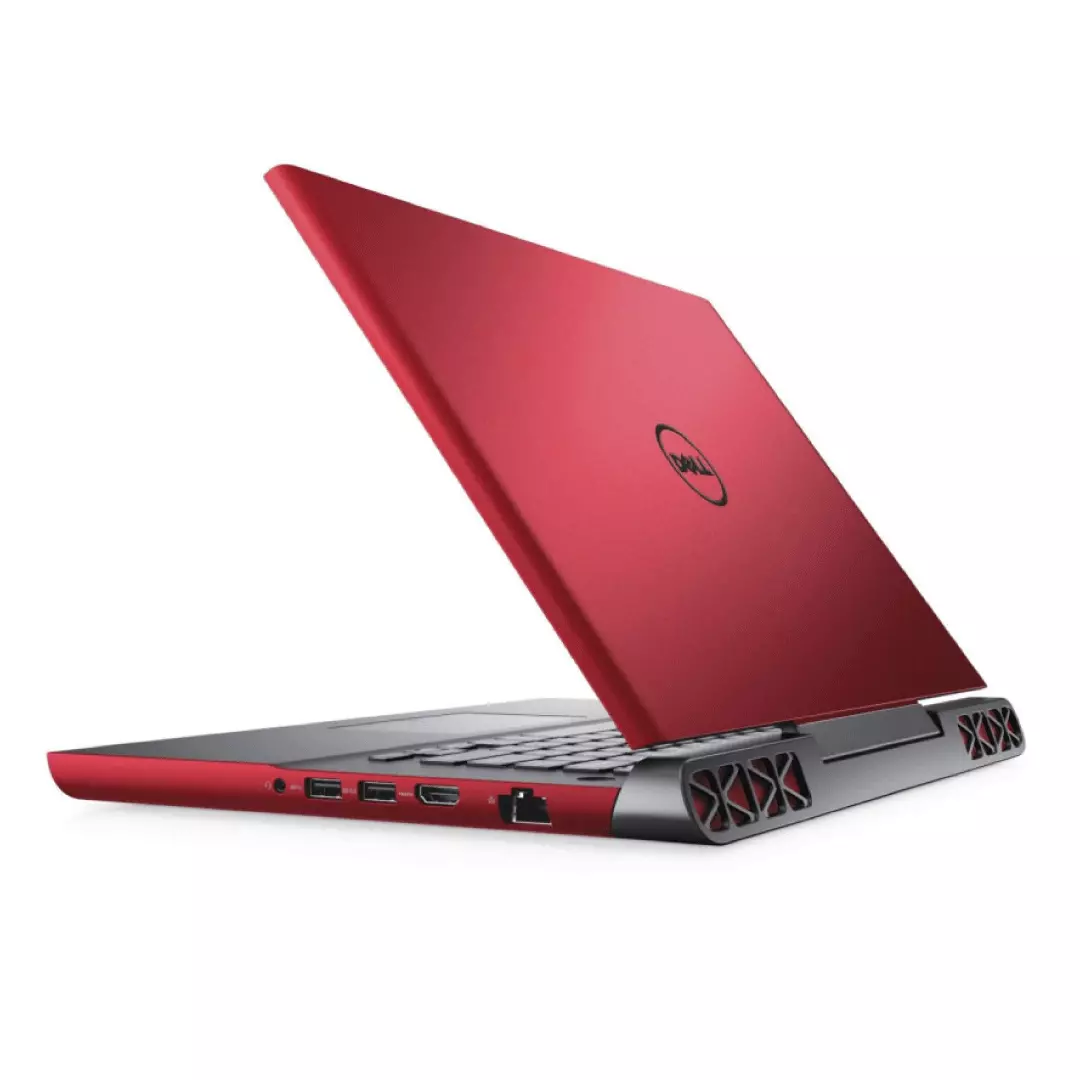 Dell Inspiron 15 7567 is implemented with the 7th Generation Intel Core i7-7700HQ Quad-core Processor which makes this gaming machine more responsive and shortens the loading times of heavy games. Up to the 7th Generation, Intel Core i7 Quad-Core processors complement in-depth graphics structure for the complete optical clarity from nowadays resource-intensive games. The processing speed of this laptop is 2.8 GHz Turbo Boost 3.8. One attractive thing about this laptop is that it is customizable.
DELL INSPIRON 15 7567 GAMING
Modify for more
While several configurations come with 16GB of Ram memory, this laptop can support up to 32GB of DDR4 memory that you can comfortably add later. Thanks to Dell for making such a useful machine that you can customize according to your needs.
Operating system
With Windows 10 Home you can enjoy the excellent combination of Windows features you appreciate and new enhancements that you will love. These are the newest Windows with all the important features.
DELL INSPIRON 15 7567 GAMING
Hard Drive Size
This blazing fast Inspiron 7567 is equipped with 1TB of Hard disk drive and 256 GB of Solid State Drive. You can use 1TB of Hard Drive with 256 GB of Solid State Drive because you can customize this laptop according to your needs. Solid State Drives are way faster than regular hard drives. These drives improve and increase the speed of your laptop. The pace of its hard drive is 5400 RPM.
Power your gameplay with incredible detail
Dell Inspiron 15 7567 is furnished with NVIDIA GeForce GTX 1050Ti discrete graphics that have a personal video memory that is not dealt with by the CPU so that you can game on unique settings. The graphics of this laptop are switchable which makes it more impressive. The i7 has more computing power than the i5 so they can be recommended for more complicated and troublesome tasks like editing videos, music creation, and high-resolution pictures. This Dell Inspiron laptop shoulders complicated software and games as well because of the Intel HD Graphics 630. If you want a laptop that will never let you down with your responsibilities, this one is absolute for you.
Seeing is obtaining
It has a 15.6-inch display with a screen resolution of 1920 x 1080. The big screen lets you enjoy your gaming even more. This laptop is an all-in-one machine.
Stays calm even when the drive heats up
Beat the heat with this super responsive Dell Inspiron 15 7567 because a hot laptop will not cut it. Enjoy the modern cooling design that enables the graphics and CPU to run at their unlimited potential, without forming hotspots. Finding the optimal arrangement for the rear-exiting cooling apertures and oversized double cooling fans does not only diminish the fan noise but also drives heat off from you and your laptop. This feature makes it easy for you to use your customizable laptop.
Weight
The weight of the Dell Inspiron Gaming Laptop is just 2.65Kg (5.84 lbs). The weight makes it more portable and helps you easily carry it anywhere with you.
Game-ready structure and components
Effective sound
Intensify every combat music and cry interlude with a subwoofer, front-firing speakers, and Waves MaxxAudio Pro. This is a plus point in this Inspiron.
Battery Timings
With a 74 WHr battery, you can keep playing games or whatever you want without running for a wall plug in the center of a boss fight. You can keep using this laptop continuously for 5 hours which is cool!!
Dell Inspiron 15 7567 Gaming
Lights to illuminate your gameplay
You can enjoy the standard full-size, spill-resistant keyboard with the numeric keypad when using this laptop. The backlit keyboard with WASD keys not only benefits you recognize your keys more clearly in the dark, but it also supports you use both your hands at a quicker, smoother rate. Use your laptop anywhere in any lighting condition!!
Shipping
We take pride in providing exceptional customer service and a punctual delivery service. All orders received same day are processed same day or next day. We deliver within 1-2 working days in all Emirates in the UAE and within 2-3 working days to the Sultanate of Oman.
We provide free shipping - United Arab Emirate (UAE)
Duration: 1-2 days
Purchases above 750.00 AED - Delivery is FREE
Purchases below 750.00 AED - Delivery is 25.00 AED
The Sultanate of Oman:
Duration: 2-3 days
100.00 AED delivery charges applies.
Once the order is dispatched, the customer will get a notification and tracking number from one of our logistics partner companies:
NB: Tracking Number(s) are only provided if delivery takes at least 8 days.
Return Policy
You have 6 days hassle free return from the date of purchase and also the below terms and condition apply.
Any item(s) purchased will not be eligible for return or exchange after 6 days from the date of purchase.
Those faulty units will be considered as a service after sales terms and we will generate a service warranty tag for the same units.
Replacement or exchange will only be applicable by the vendor policy.
Shipping charges of 50.00AED is applicable on any return units per shipment.
If the customer paid via the payment gateway (online) a charges of 2.5% on the total order is applicable.