Description
HP 15s: Overview and Key Features
Discover the HP 15s, a sleek and powerful laptop that combines style with functionality. We will explore its design aesthetics, highlighting its slim profile and lightweight construction, making it easy to carry around for professionals and students alike. Furthermore, we will delve into its key features, such as its high-performance processor, ample storage options, and vibrant display, ensuring an immersive computing experience.
Performance and Specifications
In this section, we will delve into the performance capabilities and specifications of the HP 15s. We will discuss the powerful Intel Core i7 processor options available, enabling seamless multitasking, speedy performance, and efficient handling of demanding applications. Additionally, we will explore the 8GB RAM and 512GB storage configurations, providing you with the flexibility to choose the ideal setup based on your requirements.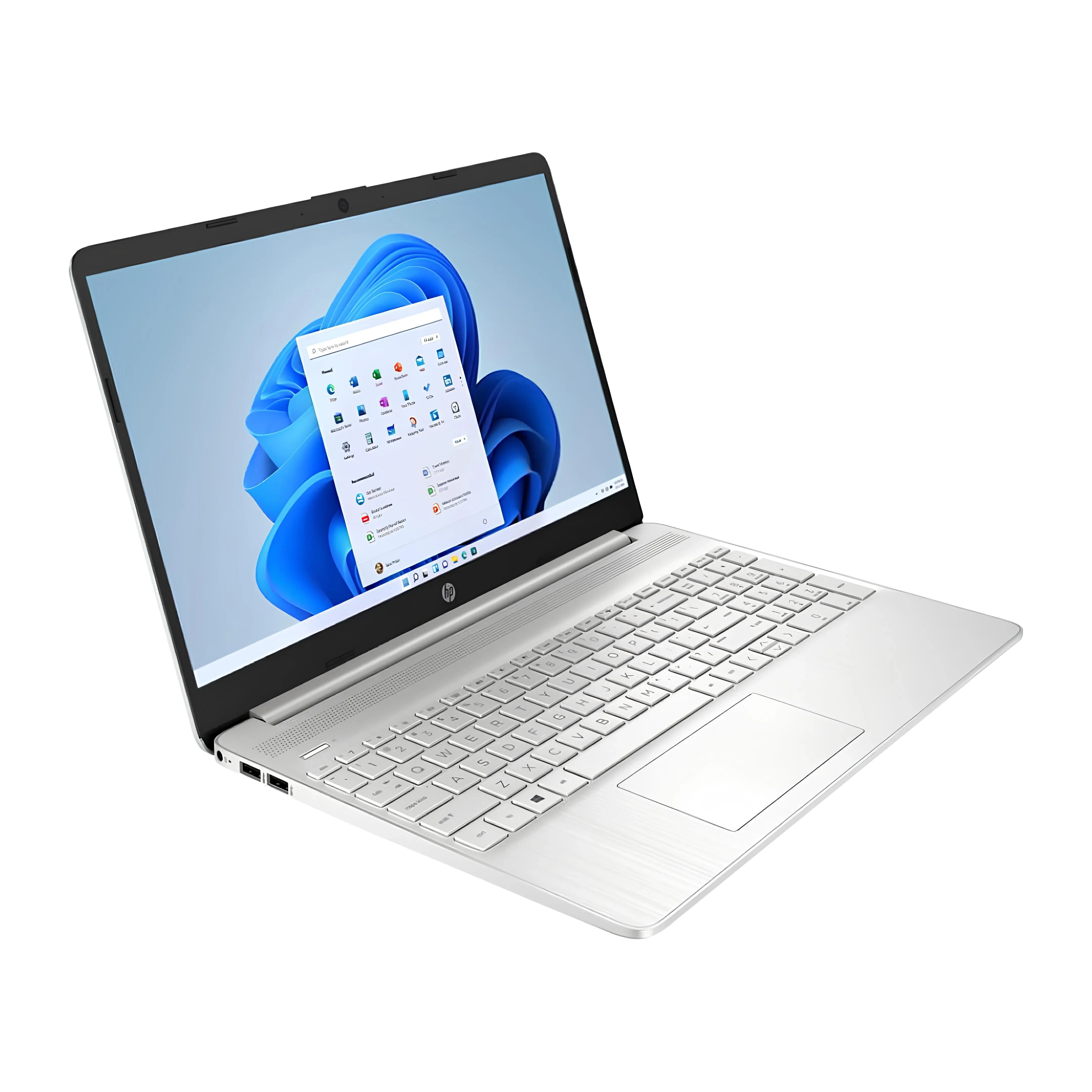 Display and Visual Experience
The HP 15s boasts an impressive display, designed to deliver captivating visuals. We will delve into the details of its display size, resolution, and technology, showcasing its ability to render vibrant colors, sharp details, and immersive viewing angles. Whether you're streaming movies, working on creative projects, or simply browsing the web, the HP 15s ensures an exceptional visual experience.
**Pricing and Availability **
For UAE users looking for an excellent laptop within their budget, we will discuss the pricing options and availability of the HP 15s. We will explore different models and configurations, providing insights into their respective prices, ensuring that you can make an informed purchasing decision based on your specific requirements and budget. You can also find HP 15s customer reviews to gain more insights into the laptop's performance and features.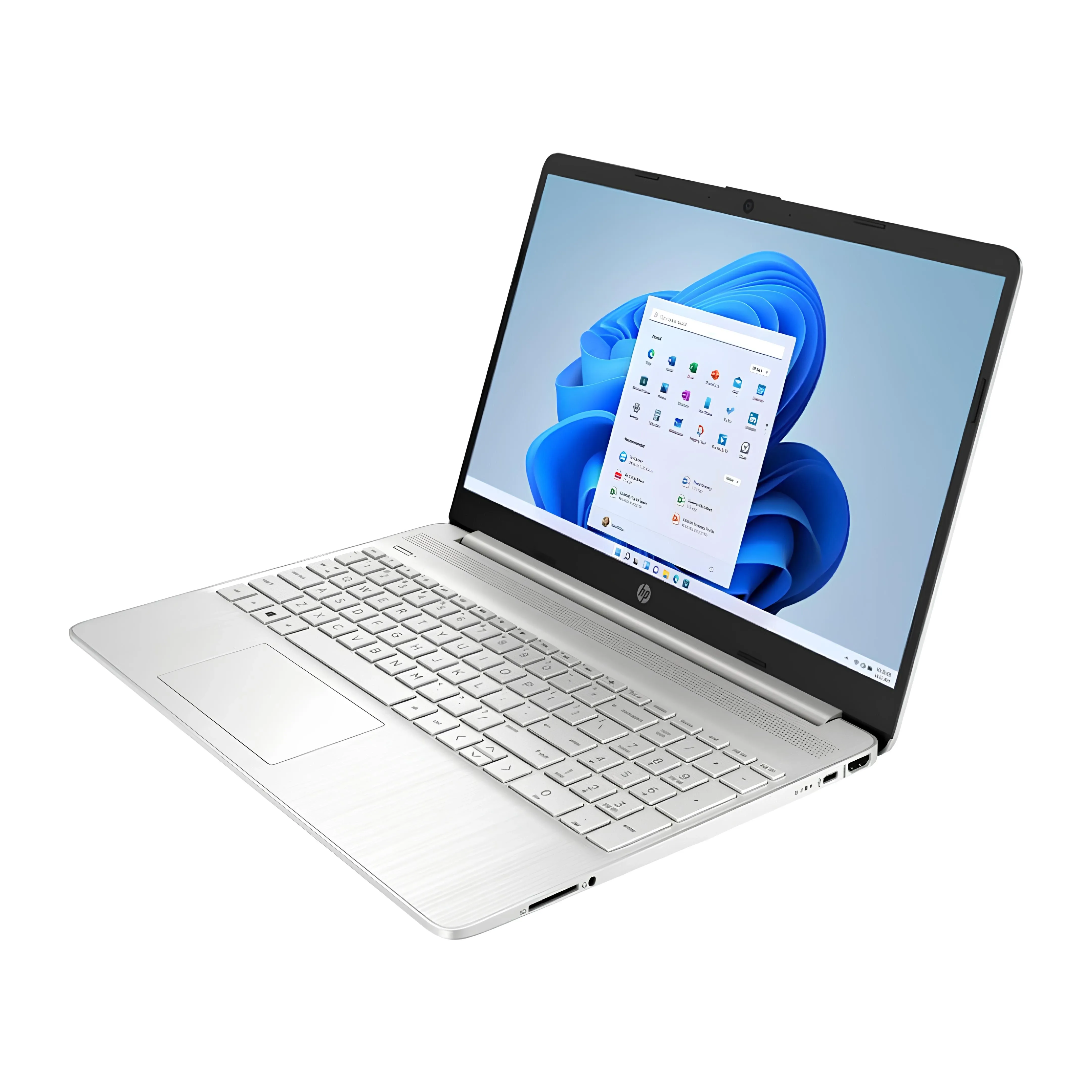 User Reviews and Feedback
In this section, we will highlight user reviews and feedback regarding the HP 15s from individuals in the UAE market. By exploring firsthand experiences and opinions, you can gain valuable insights into how this laptop performs in real-world scenarios, helping you gauge its suitability for your specific needs. HP 15s reviews often cover aspects such as battery life, display quality, processor options, and overall performance.
Conclusion
As we conclude our exploration of the HP 15s, it becomes clear that this laptop is a compelling choice for individuals in the UAE market. Its powerful performance, stunning display, and affordability make it an excellent option for professionals, students, and casual users alike. By considering the various features, specifications, and user reviews, you can confidently make an informed decision when selecting the HP 15s as your next laptop.
Shipping
We take pride in providing exceptional customer service and a punctual delivery service. All orders received same day are processed same day or next day. We deliver within 1-2 working days in all Emirates in the UAE and within 2-3 working days to the Sultanate of Oman.
We provide free shipping - United Arab Emirate (UAE)
Duration: 1-2 days
Purchases above 750.00 AED - Delivery is FREE
Purchases below 750.00 AED - Delivery is 25.00 AED
The Sultanate of Oman:
Duration: 2-3 days
100.00 AED delivery charges applies.
Once the order is dispatched, the customer will get a notification and tracking number from one of our logistics partner companies:
NB: Tracking Number(s) are only provided if delivery takes at least 8 days.
Return Policy
You have 6 days hassle free return from the date of purchase and also the below terms and condition apply.
Any item(s) purchased will not be eligible for return or exchange after 6 days from the date of purchase.
Those faulty units will be considered as a service after sales terms and we will generate a service warranty tag for the same units.
Replacement or exchange will only be applicable by the vendor policy.
Shipping charges of 50.00AED is applicable on any return units per shipment.
If the customer paid via the payment gateway (online) a charges of 2.5% on the total order is applicable.