Description
Specifications and Features
In this section, we provide an in-depth look at the technical specifications and features of the HP 17T-CN200 laptop. This includes details such as the Intel Core i7 processor and speed, amount of 16GB RAM, 1TB storage capacity, 17.3" display size and 1600 x 900 resolution, Nvidia GeForce MX550 graphics card, and any special features like touchscreen capabilities, backlit keyboard, or fingerprint reader. Readers can gain a comprehensive understanding of the laptop's hardware capabilities and how they translate into real-world usage.
Pricing and Availability
Here, we delve into the current pricing of the HP 17T-CN200 in the UAE market. We might discuss pricing trends, variations based on specifications or configurations, and any special offers or discounts available. Additionally, we provide information on where readers can find the laptop, whether it's at physical retail stores or through online retailers.
Where to Buy
This section focuses on helping readers locate the HP 17T-CN200 in the UAE. We provide a list of reputable HP laptop dealers and retailers in the region, including both brick-and-mortar stores and online options. This information is essential for readers who want a convenient and reliable source to make their purchase.
User Reviews and Ratings
To offer prospective buyers a well-rounded view of the product, we highlight user reviews and ratings. This includes feedback from customers who have already purchased and used the HP 17T-CN200 in the UAE. These reviews may cover aspects like performance, build quality, durability, and overall satisfaction, helping readers make an informed decision.
Comparing HP 17T-CN200 with Competitor Models
This section provides a comparative analysis of the HP 17T-CN200 with other laptops available in the same price range or with similar specifications in the UAE market. We highlight key differences, advantages, and disadvantages, allowing readers to see how the HP laptop stacks up against its competition.
Accessories and Warranty
Readers interested in enhancing their laptop experience will find information on compatible accessories for the HP 17T-CN200, such as laptop bags, external drives, and docking stations. Additionally, we outline the warranty coverage provided by HP in the UAE, including its duration and terms.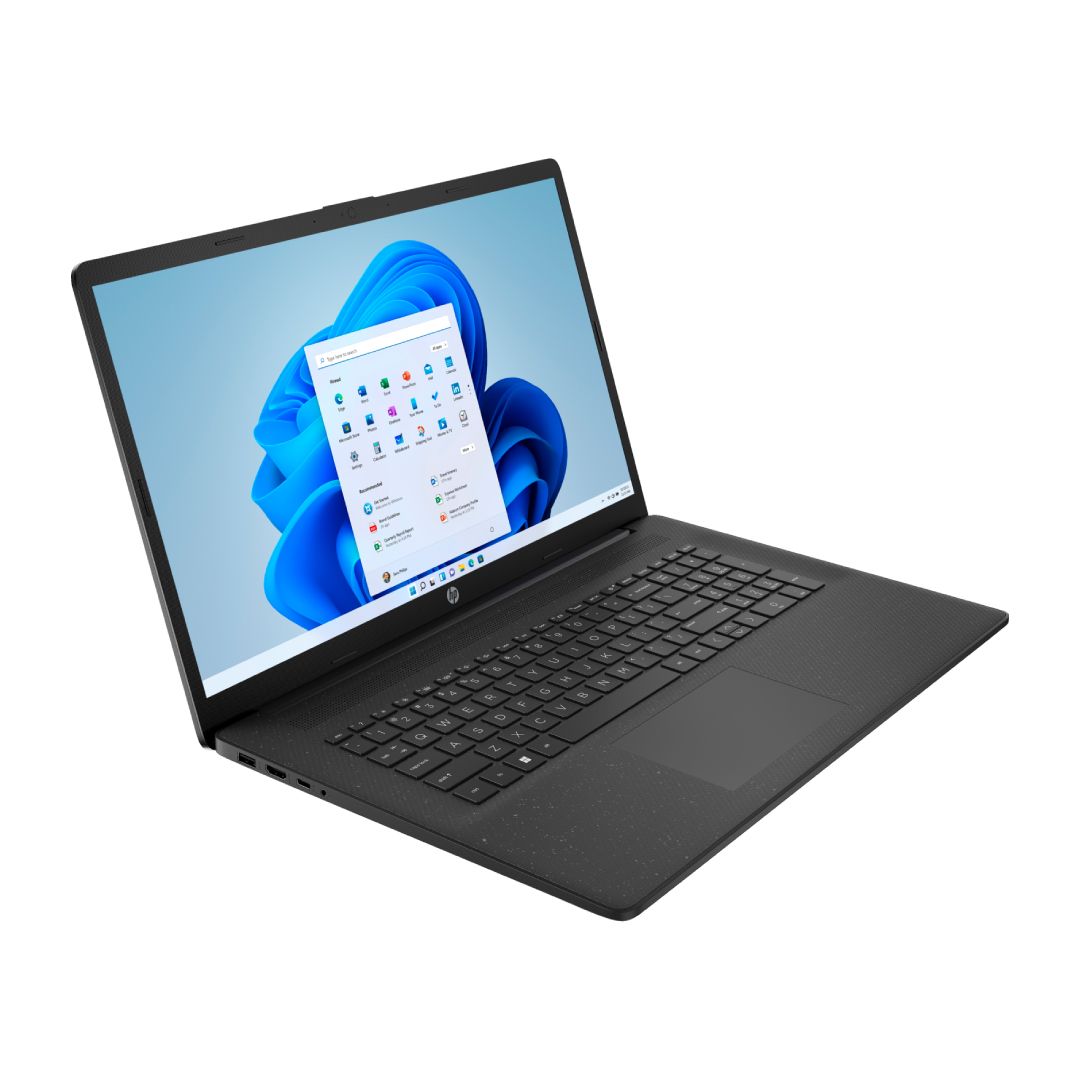 Special Offers and Deals
This section keeps readers updated on any ongoing promotions, discounts, or special deals related to HP laptops, including the HP 17T-CN200, in the UAE. Readers can learn how to save money or take advantage of limited-time offers.
Gaming Performance
For gamers or users interested in the laptop's gaming capabilities, we provide insights into how well the HP 17T-CN200 handles popular games in the UAE market. This includes information on frame rates, graphics settings, and overall gaming experience.
Battery Life
Battery life is crucial for users on the move. We detail how long the HP 17T-CN200 can run on a single charge, taking into consideration typical usage scenarios. This information helps readers understand if the laptop meets their mobility needs.
HP Laptop Repair Services
In the event that the HP 17T-CN200 encounters issues or requires servicing, we provide information on reliable HP laptop repair services available in the UAE. This includes authorized service centers, contact information, and procedures for warranty claims or repairs.
Affordable HP Laptops
For readers who find the HP 17T-CN200 beyond their budget, we suggest alternative HP laptop models in the UAE that offer good value for money. These options may have slightly different specifications or features but cater to a more budget-conscious audience.
Shipping
We take pride in providing exceptional customer service and a punctual delivery service. All orders received same day are processed same day or next day. We deliver within 1-2 working days in all Emirates in the UAE and within 2-3 working days to the Sultanate of Oman.
We provide free shipping - United Arab Emirate (UAE)
Duration: 1-2 days
Purchases above 750.00 AED - Delivery is FREE
Purchases below 750.00 AED - Delivery is 25.00 AED
The Sultanate of Oman:
Duration: 2-3 days
100.00 AED delivery charges applies.
Once the order is dispatched, the customer will get a notification and tracking number from one of our logistics partner companies:
NB: Tracking Number(s) are only provided if delivery takes at least 8 days.
Return Policy
You have 6 days hassle free return from the date of purchase and also the below terms and condition apply.
Any item(s) purchased will not be eligible for return or exchange after 6 days from the date of purchase.
Those faulty units will be considered as a service after sales terms and we will generate a service warranty tag for the same units.
Replacement or exchange will only be applicable by the vendor policy.
Shipping charges of 50.00AED is applicable on any return units per shipment.
If the customer paid via the payment gateway (online) a charges of 2.5% on the total order is applicable.