Description
HP AIO 200 G4 Features
The HP AIO 200 G4 is packed with features that enhance productivity and user experience. It offers multiple USB ports for easy connectivity, integrated webcam and microphone for video conferencing, built-in speakers for immersive audio, and wireless connectivity options for seamless internet access. The all-in-one design simplifies maintenance and upgrades, ensuring a hassle-free computing experience.
HP All-in-One 200 G4 AIO
The HP All-in-One 200 G4 AIO is a versatile and powerful all-in-one desktop computer that offers a seamless computing experience. With its sleek design and advanced features, it is a popular choice among users in the UAE.
HP AIO 200 G4 Specs
The HP AIO 200 G4 boasts impressive specifications, including a powerful Intel Core i3 processor, ample 4GB RAM, and ample 1TB HDD storage space. It comes with a vibrant display, providing crisp visuals and immersive viewing experience. The all-in-one design eliminates the need for separate components, making it a space-saving solution for both home and office environments.
HP AIO 200 G4 Price
The price of the HP AIO 200 G4 in the UAE is competitive, making it an attractive option for those looking for a reliable and feature-packed all-in-one desktop. Its affordability combined with its high-performance capabilities makes it a great value for money.
HP AIO 200 G4 Review
Customers in the UAE have shared positive reviews about the HP AIO 200 G4. Its performance, reliability, and user-friendly interface are among the factors that users appreciate. The all-in-one design simplifies setup and reduces cable clutter, while the included peripherals, such as a keyboard and mouse, enhance convenience.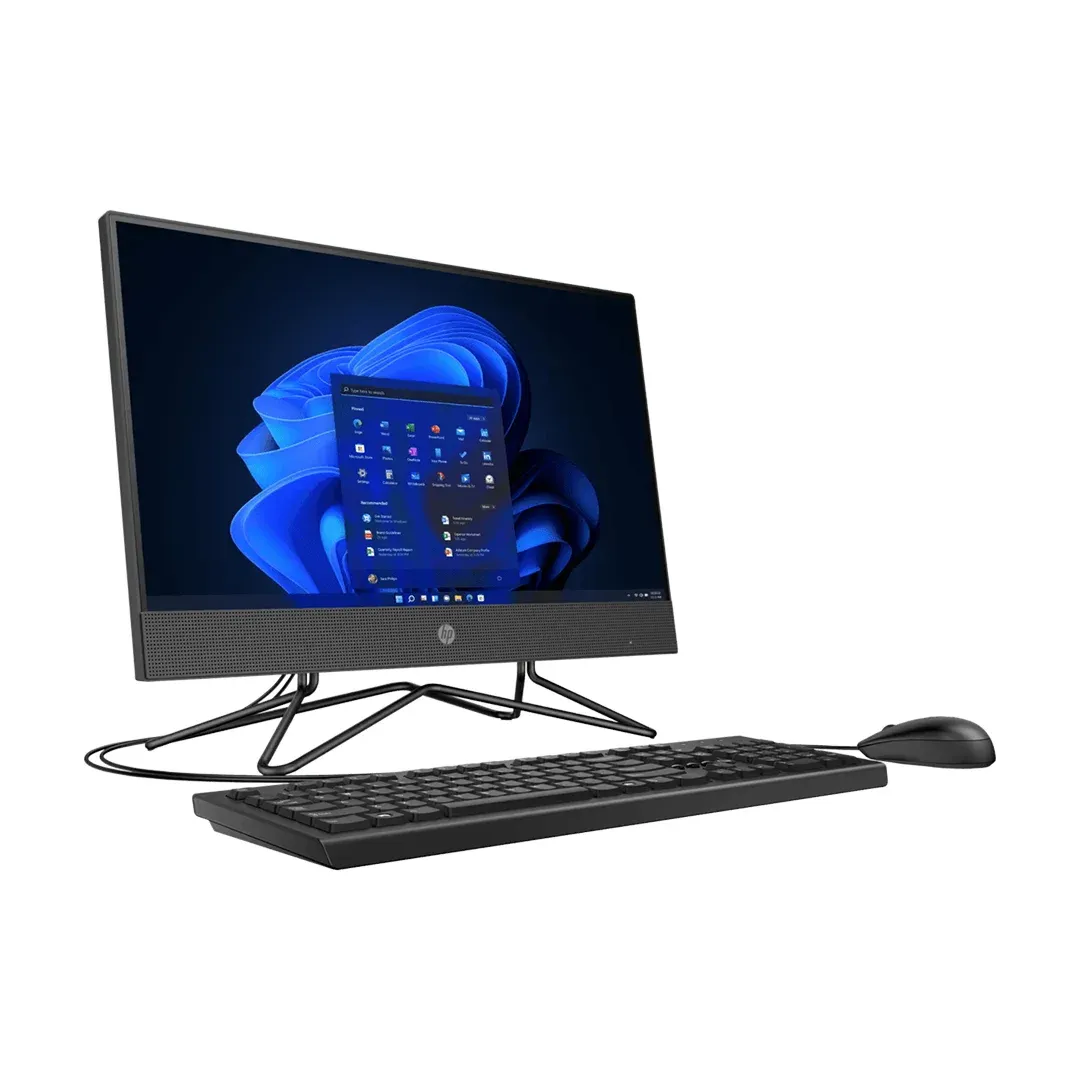 Buy HP All-in-One 200 G4 AIO
In the UAE, purchasing the HP All-in-One 200 G4 AIO is convenient and hassle-free. It is available through various authorized retailers and e-commerce platforms. Customers can compare prices, check for discounts, and make their purchase with confidence, knowing they are investing in a quality product.
HP All-in-One 200 G4 AIO
For customers in Abu Dhabi, the HP All-in-One 200 G4 AIO is easily accessible through various retail outlets and e-commerce platforms. Abu Dhabi residents can enjoy the convenience of shopping online or visiting local stores to explore the features and make an informed decision about their purchase.
HP All-in-One Desktop
The HP All-in-One 200 G4 AIO is part of HP's extensive range of all-in-one desktop computers available in the UAE. These desktops offer a compact and sleek design, combining the power of a traditional desktop with the convenience of an integrated display. They cater to a wide range of user needs, from basic computing tasks to multimedia creation and professional applications.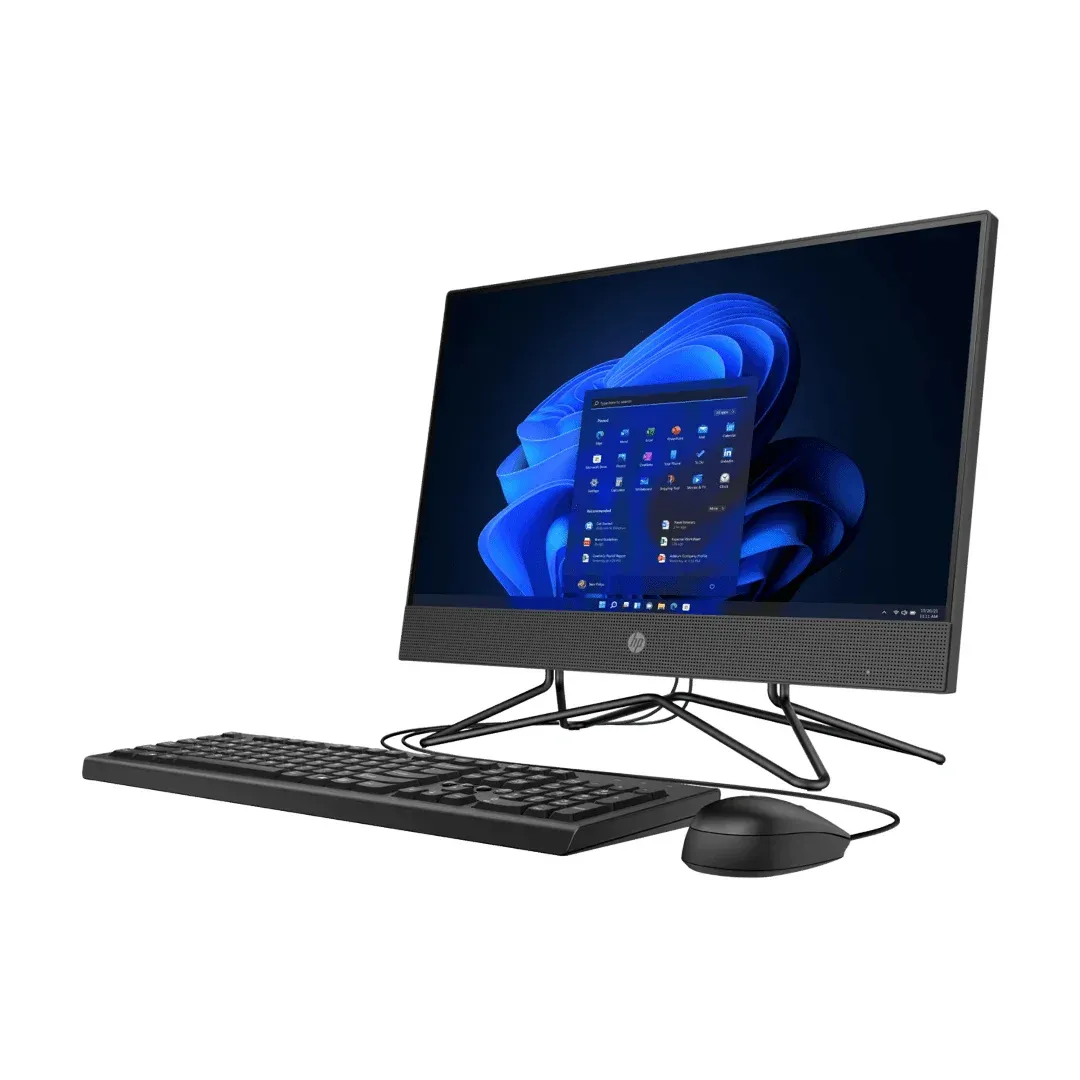 HP All-in-One Computer Price
When considering the price of all-in-one computers in the UAE, the HP All-in-One 200 G4 offers competitive pricing without compromising on performance and features. It presents an affordable option for individuals and businesses seeking a reliable and efficient computing solution.
HP All-in-One 200 G4 AIO
In Dubai, the HP All-in-One 200 G4 AIO is readily available through authorized retailers and online platforms. Customers in Dubai can explore different purchasing options, compare prices, and take advantage of local promotions to make their purchase.
Shipping
We take pride in providing exceptional customer service and a punctual delivery service. All orders received same day are processed same day or next day. We deliver within 1-2 working days in all Emirates in the UAE and within 2-3 working days to the Sultanate of Oman.
We provide free shipping - United Arab Emirate (UAE)
Duration: 1-2 days
Purchases above 750.00 AED - Delivery is FREE
Purchases below 750.00 AED - Delivery is 25.00 AED
The Sultanate of Oman:
Duration: 2-3 days
100.00 AED delivery charges applies.
Once the order is dispatched, the customer will get a notification and tracking number from one of our logistics partner companies:
NB: Tracking Number(s) are only provided if delivery takes at least 8 days.
Return Policy
You have 6 days hassle free return from the date of purchase and also the below terms and condition apply.
Any item(s) purchased will not be eligible for return or exchange after 6 days from the date of purchase.
Those faulty units will be considered as a service after sales terms and we will generate a service warranty tag for the same units.
Replacement or exchange will only be applicable by the vendor policy.
Shipping charges of 50.00AED is applicable on any return units per shipment.
If the customer paid via the payment gateway (online) a charges of 2.5% on the total order is applicable.