Description
HP All-in-one 27-CB1010NY
The HP All-in-one 27-CB1010NY is a powerful and feature-packed desktop computer available in the UAE. This all-in-one PC offers a seamless computing experience with its integrated design, combining the display and computer components into a single, space-saving unit. Perfect for home or office use, this model comes with a high-resolution 27-inch display that delivers stunning visuals and crisp details for work, entertainment, and multimedia tasks.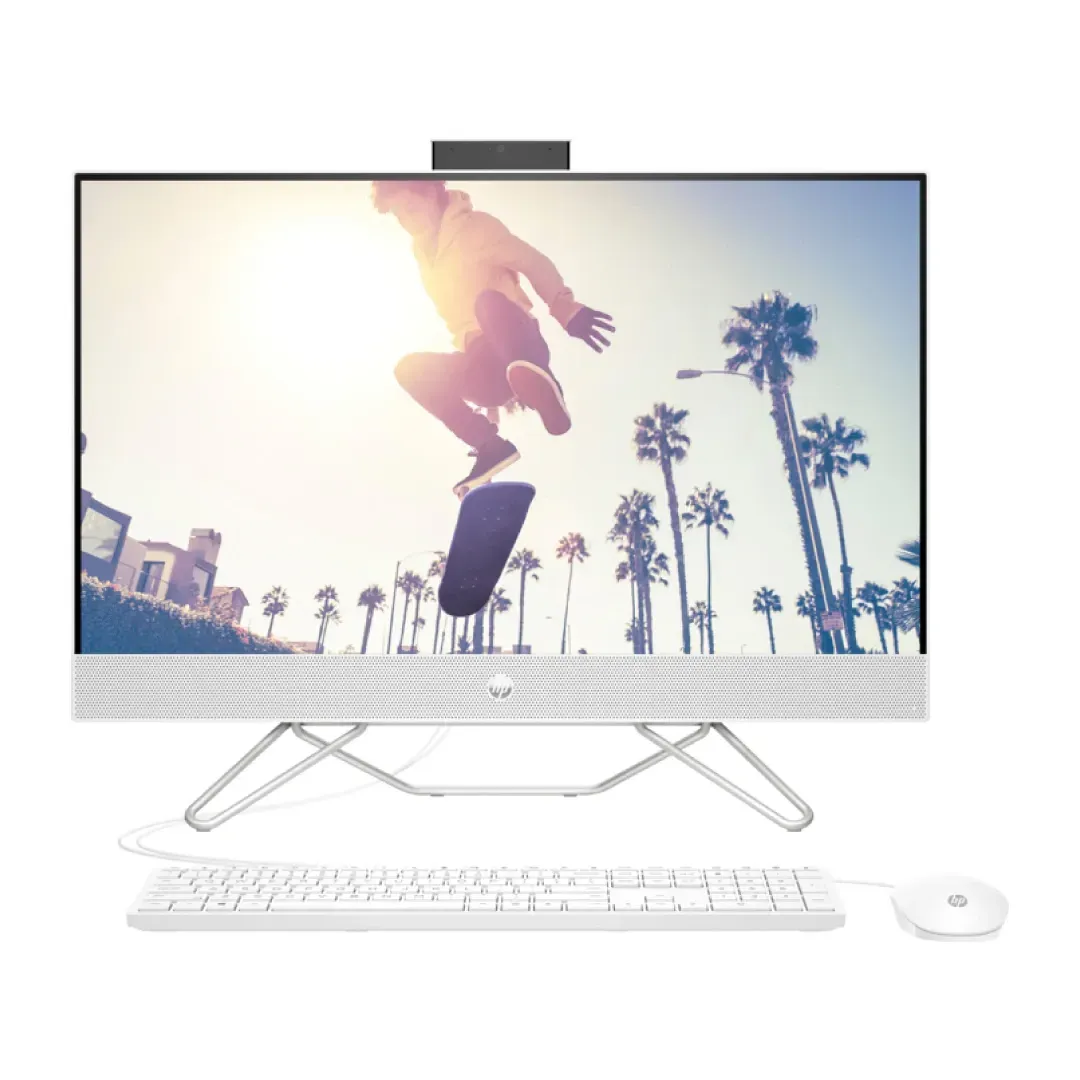 HP All-in-one Desktop
Looking for a clutter-free and efficient computing solution? The HP All-in-one desktops available in the UAE provide the perfect answer. These space-saving devices combine the power of a desktop computer with the convenience of a monitor, all in one sleek package. Say goodbye to messy cables and enjoy a streamlined setup that enhances productivity and adds elegance to any workspace.
HP All-in-one Computer
Upgrade your computing experience with an HP All-in-one computer in the UAE. These versatile machines combine the processing power of a desktop with the elegance of a sleek display, delivering a harmonious blend of performance and aesthetics. Whether you're tackling work tasks, enjoying multimedia content, or connecting with loved ones, an HP All-in-one computer offers a seamless and enjoyable user experience.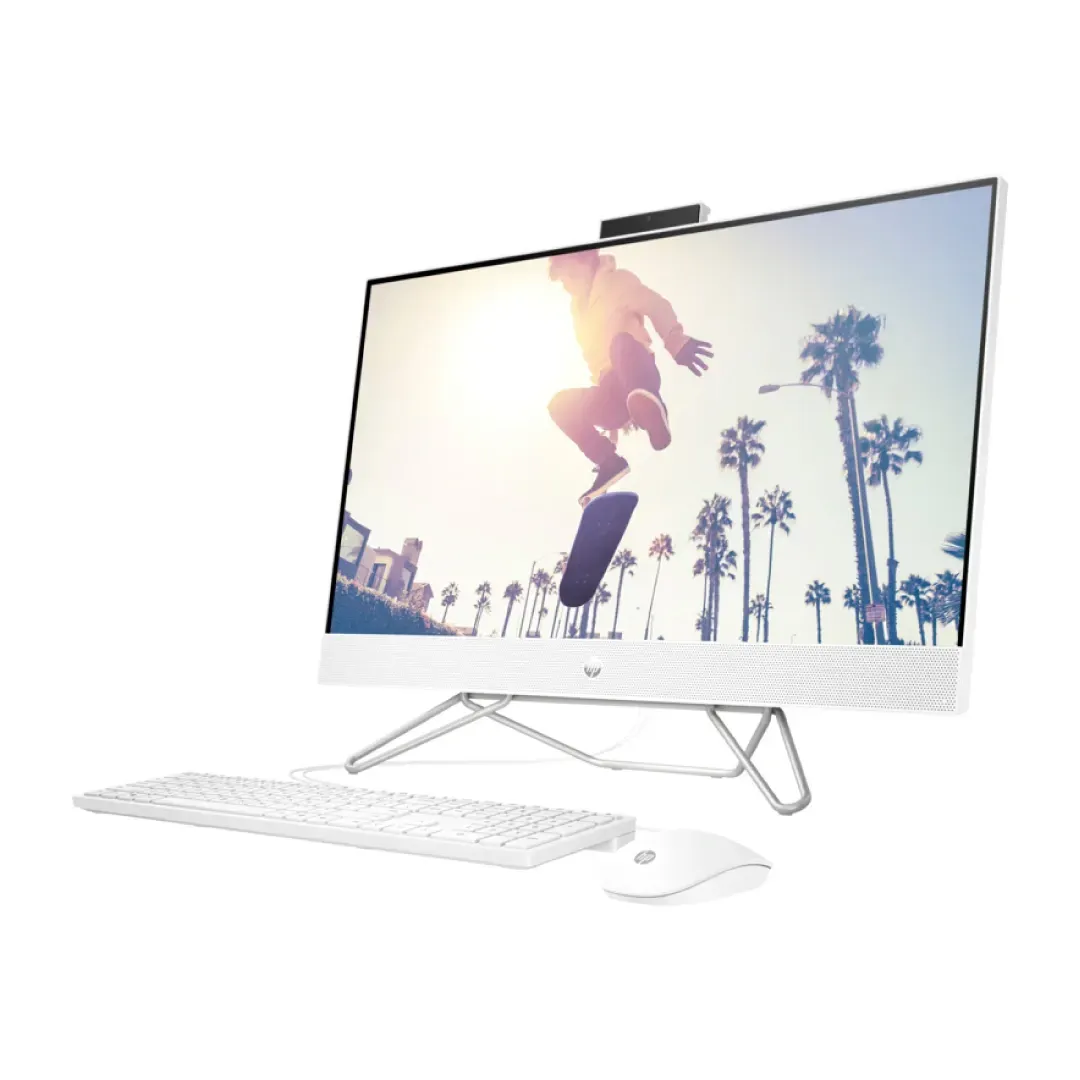 Best All-in-one PC
When it comes to the best all-in-one PCs in the UAE, the HP All-in-one 27-CB1010NY stands out as a top contender. With its modern design, advanced features, and impressive performance, this model has garnered acclaim among professionals and home users alike. Discover why this all-in-one PC is a preferred choice for those seeking an efficient and elegant computing solution.
HP Desktop Computer
Experience computing excellence with HP desktop computers available in the UAE. These reliable and powerful machines cater to a wide range of users, from business professionals to creative enthusiasts. Whether you're looking for a compact all-in-one desktop or a high-performance tower, HP offers a diverse lineup to meet your specific computing needs.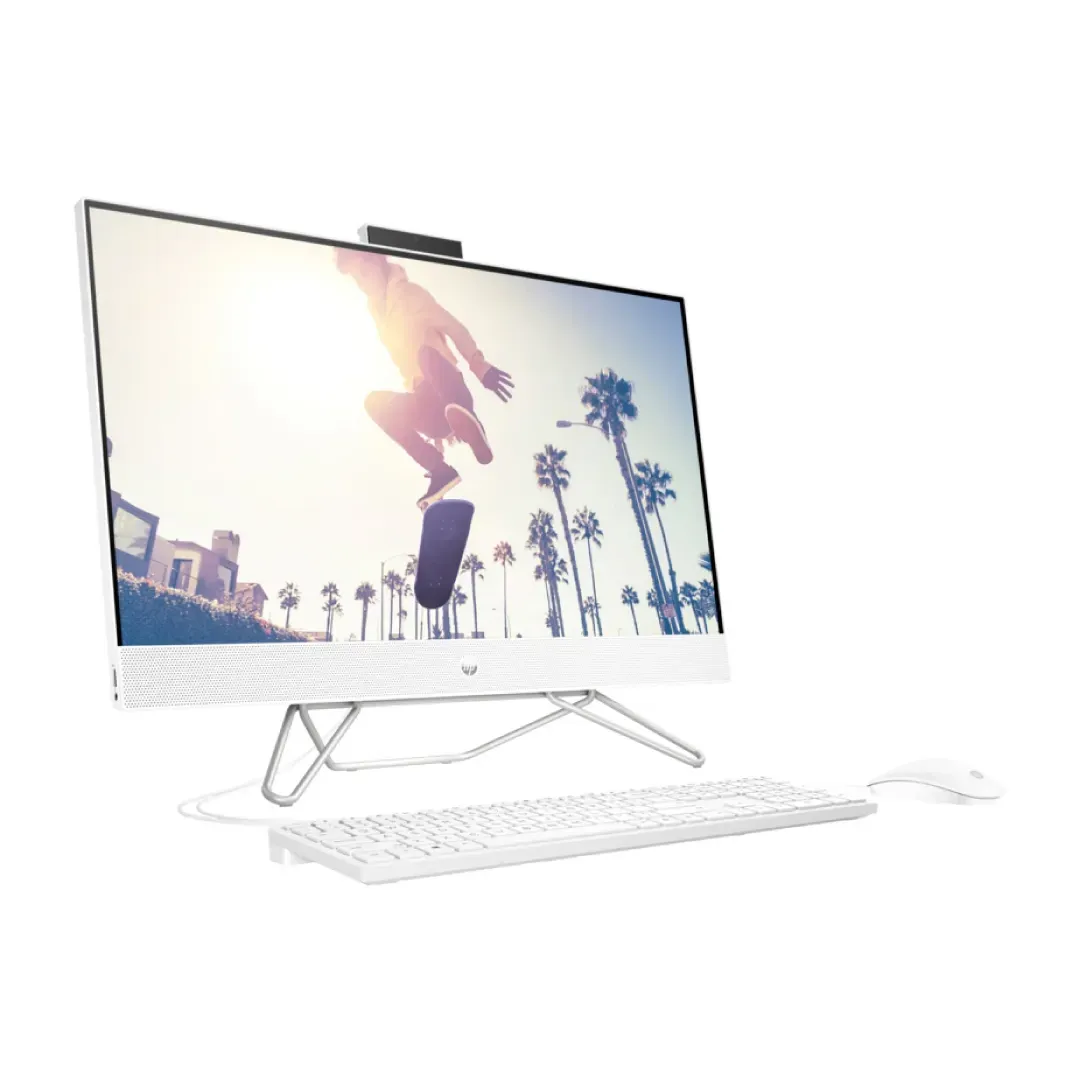 HP 27-CB1010NY Price
Discover the best deals on the HP 27-CB1010NY in the UAE. This all-in-one computer packs a punch with its powerful performance and impressive specifications. Whether you're a professional seeking a reliable workstation or a multimedia enthusiast looking for immersive experiences, finding the right price for the HP 27-CB1010NY ensures you get the best value for your investment.
HP 27 Inch All-in-one
Enjoy a larger-than-life computing experience with the HP 27-CB1010NY's 27-inch display available in the UAE. This impressive all-in-one PC offers a generous screen real estate for multitasking, gaming, and immersive entertainment. Experience vibrant visuals and smooth performance with this feature-packed all-in-one computer.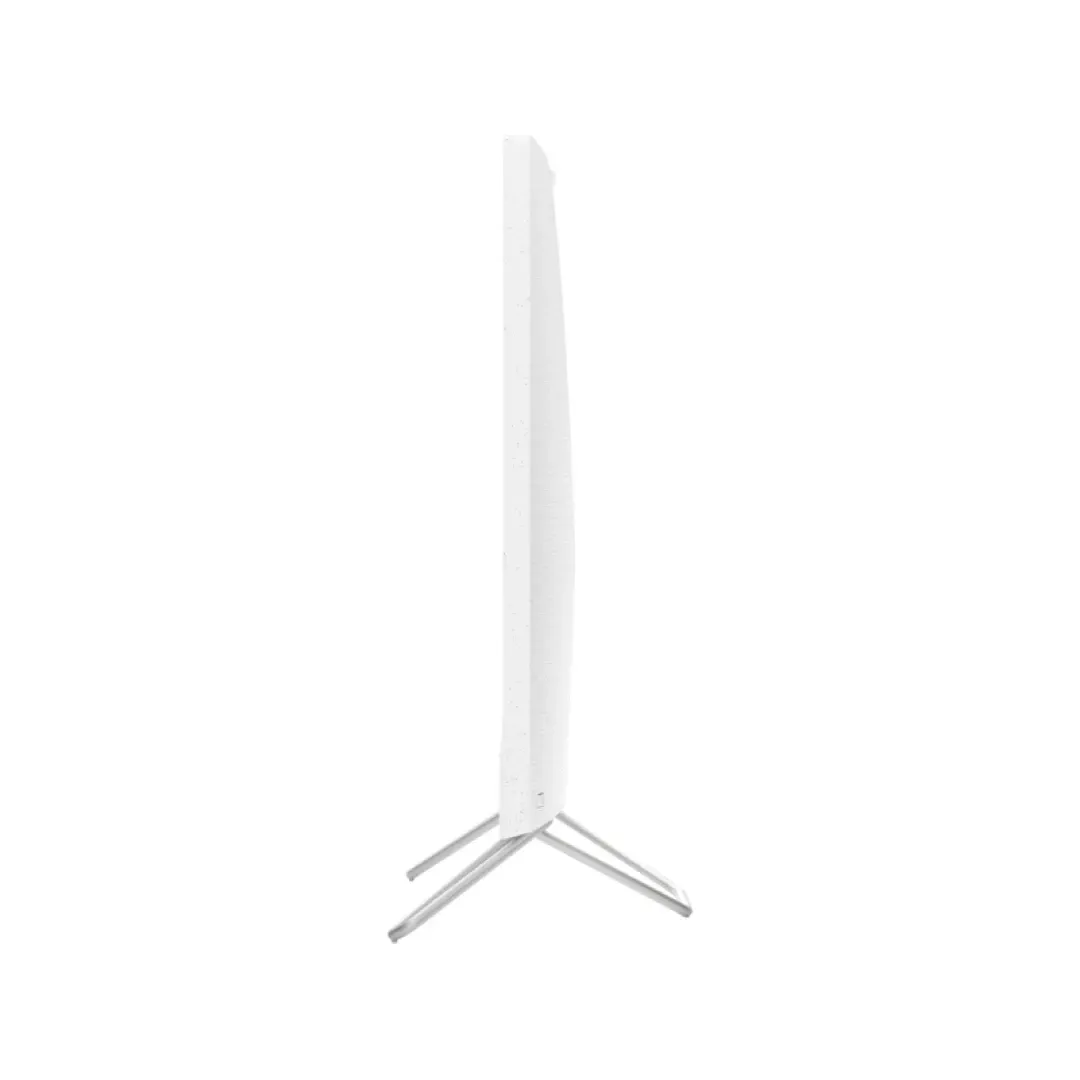 HP 27-CB1010NY Review
Curious about what users in the UAE have to say about the HP 27-CB1010NY? Read the latest reviews and testimonials to get an insight into its real-world performance. Discover how this all-in-one PC has impressed users with its sleek design, powerful hardware, and overall user experience. Make an informed decision and see why this model is a popular choice among discerning customers.
Buy HP All-in-one 27-CB1010NY
Ready to upgrade your computing setup? Buy the HP All-in-one 27-CB1010NY in the UAE and enjoy the convenience and power it brings to your daily tasks. Find authorized retailers or check online stores for the best deals and offers on this advanced all-in-one PC.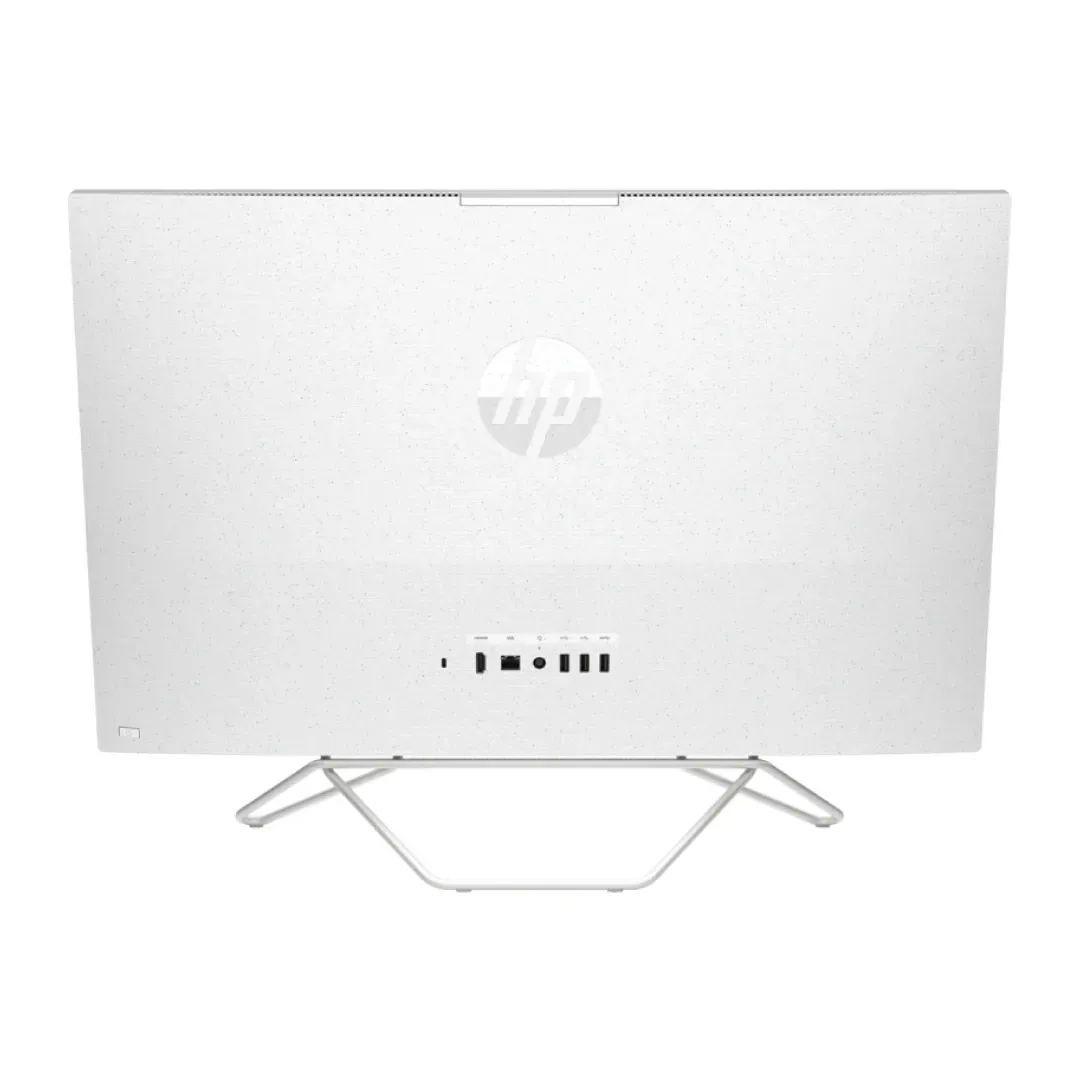 HP Official Website
For the latest information on HP products available in the UAE, visit the official HP website. Explore the complete lineup of all-in-one PCs, desktop computers, and other technology solutions to find the perfect fit for your needs. Get access to product details, specifications, support, and more directly from the official source.
Shipping
We take pride in providing exceptional customer service and a punctual delivery service. All orders received same day are processed same day or next day. We deliver within 1-2 working days in all Emirates in the UAE and within 2-3 working days to the Sultanate of Oman.
We provide free shipping - United Arab Emirate (UAE)
Duration: 1-2 days
Purchases above 750.00 AED - Delivery is FREE
Purchases below 750.00 AED - Delivery is 25.00 AED
The Sultanate of Oman:
Duration: 2-3 days
100.00 AED delivery charges applies.
Once the order is dispatched, the customer will get a notification and tracking number from one of our logistics partner companies:
NB: Tracking Number(s) are only provided if delivery takes at least 8 days.
Return Policy
You have 6 days hassle free return from the date of purchase and also the below terms and condition apply.
Any item(s) purchased will not be eligible for return or exchange after 6 days from the date of purchase.
Those faulty units will be considered as a service after sales terms and we will generate a service warranty tag for the same units.
Replacement or exchange will only be applicable by the vendor policy.
Shipping charges of 50.00AED is applicable on any return units per shipment.
If the customer paid via the payment gateway (online) a charges of 2.5% on the total order is applicable.