Description
HP computer tower:
The HP Tower Desktop series is renowned for its reliability and performance. The HP Tower Desktop 290 G4 MT lives up to this reputation, offering a robust computing solution suitable for various applications. Whether you need a desktop for office work, multimedia consumption, or everyday computing tasks, this tower PC is up to the challenge.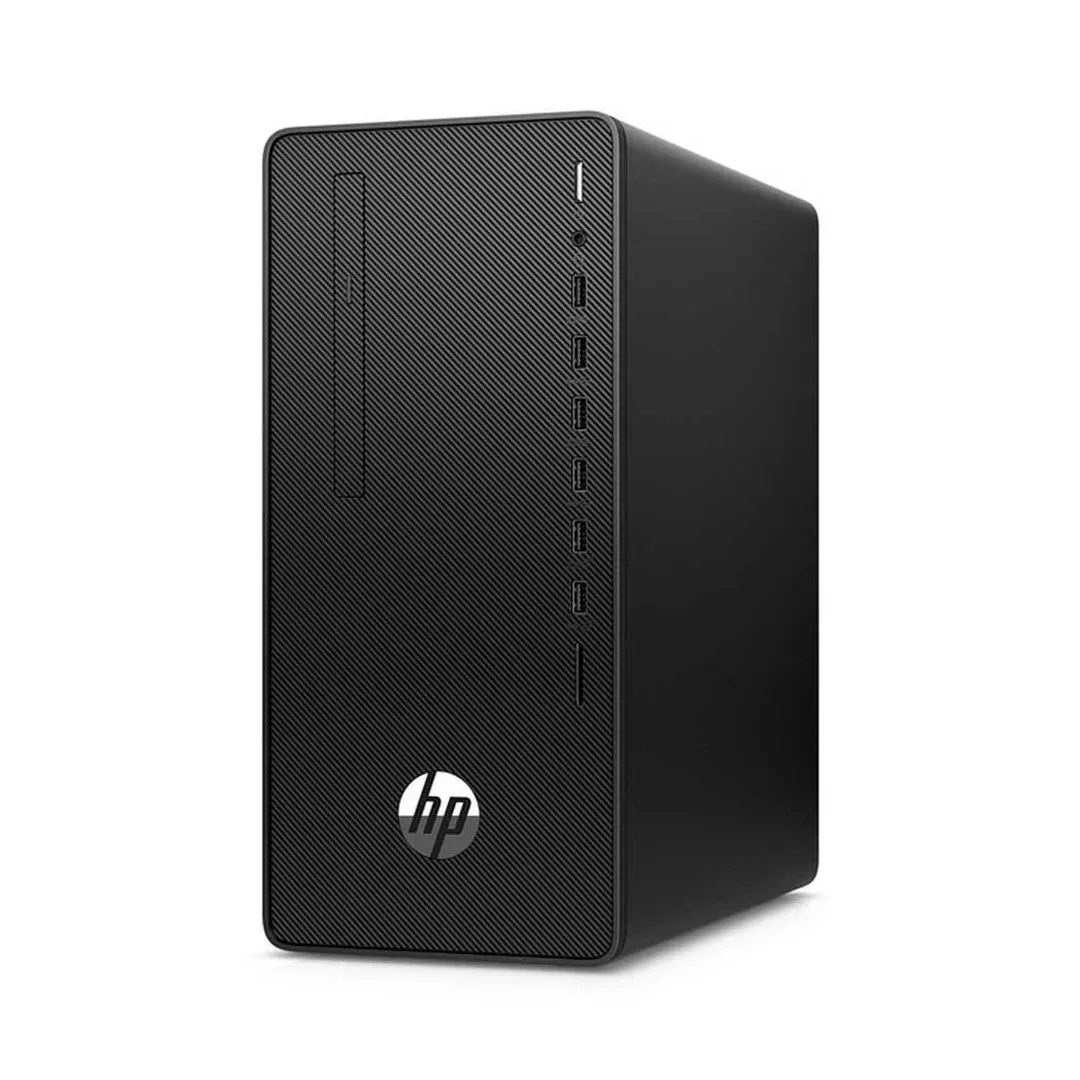 Desktop PC 10th generation:
The 290 G4 MT model is a standout within the HP Tower Desktop series. With its sleek design and compact form factor, it fits seamlessly into any workspace or home environment. The tower configuration allows for easy upgradability, ensuring that your desktop can adapt to your changing needs and future technological advancements.
Intel Core i3 desktop:
The 10th Generation Intel Core i3 processor powers this HP desktop, providing exceptional speed and efficiency. Whether you're browsing the web, running productivity applications, or multitasking, the i3 processor delivers a smooth computing experience. With Intel's advanced technology, you can expect improved performance and energy efficiency.
HP 290 G4 MT specs:
The HP Tower Desktop 290 G4 MT 10th Gen i3 is capable of handling demanding tasks with ease. Its powerful processor, combined with ample RAM, allows for seamless multitasking, enabling you to work on multiple applications simultaneously without experiencing slowdowns. This desktop is ideal for professionals who require efficient performance in their day-to-day activities.
Affordable desktop computer:
One of the most significant advantages of the HP Tower Desktop 290 G4 MT is its affordability. While offering powerful specifications, it remains competitively priced, making it an attractive option for budget-conscious individuals and small businesses in the UAE. This desktop proves that you don't have to compromise on performance to stay within your budget.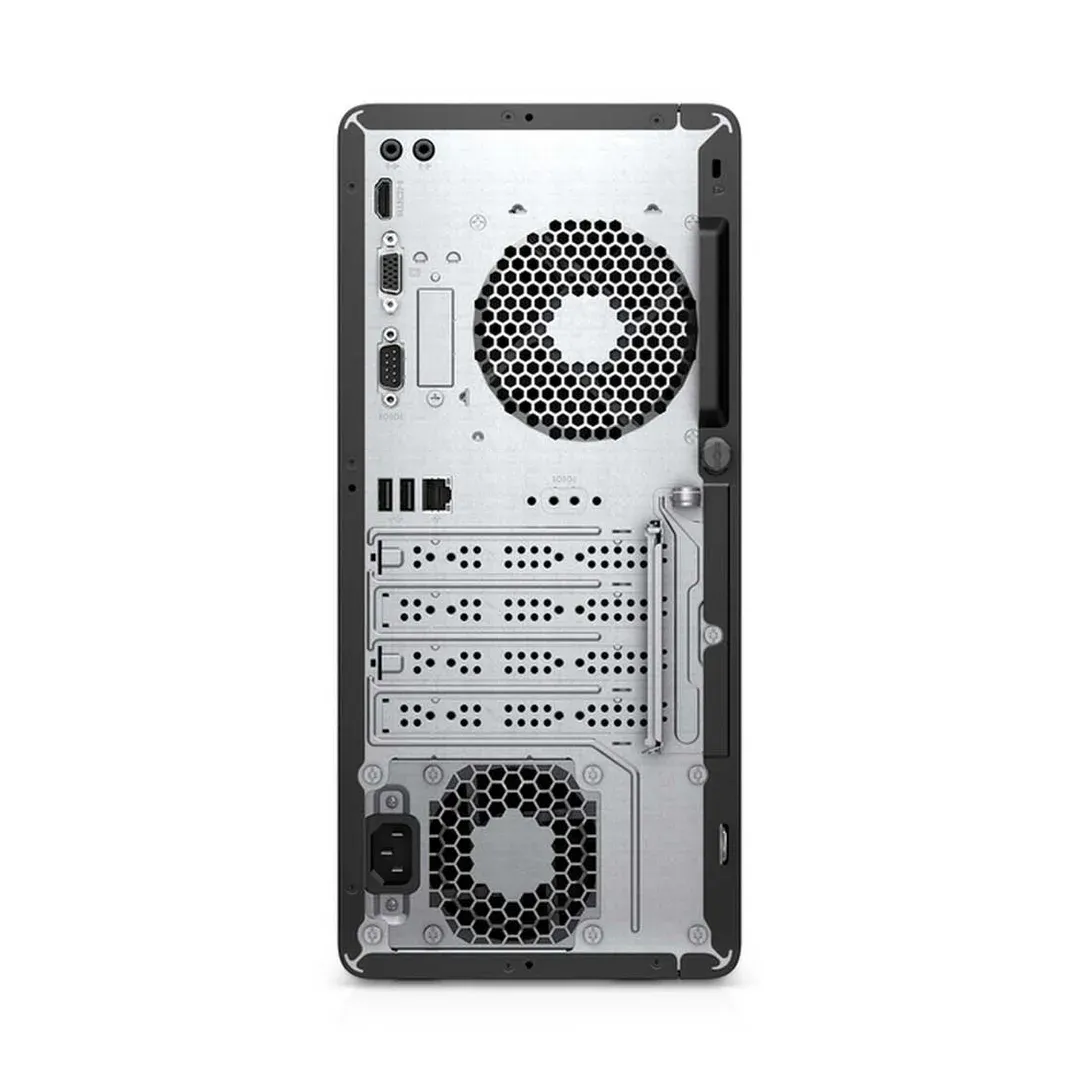 HP desktop specifications:
HP is renowned for its quality and durability, and the 290 G4 MT is no exception. Designed with reliability in mind, this desktop undergoes rigorous testing to ensure long-lasting performance. You can rely on it to handle your workload efficiently, day after day, without worrying about frequent repairs or maintenance.
HP Tower Desktop multitasking capabilities:
The HP Tower Desktop 290 G4 MT 10th Gen i3 is versatile enough to meet the needs of both business and personal users. Its powerful specifications make it suitable for demanding office tasks, while its affordability and user-friendly interface make it an excellent choice for students, families, and home users who need a reliable desktop for everyday computing needs.
Shipping
We take pride in providing exceptional customer service and a punctual delivery service. All orders received same day are processed same day or next day. We deliver within 1-2 working days in all Emirates in the UAE and within 2-3 working days to the Sultanate of Oman.
We provide free shipping - United Arab Emirate (UAE)
Duration: 1-2 days
Purchases above 750.00 AED - Delivery is FREE
Purchases below 750.00 AED - Delivery is 25.00 AED
The Sultanate of Oman:
Duration: 2-3 days
100.00 AED delivery charges applies.
Once the order is dispatched, the customer will get a notification and tracking number from one of our logistics partner companies:
NB: Tracking Number(s) are only provided if delivery takes at least 8 days.
Return Policy
You have 6 days hassle free return from the date of purchase and also the below terms and condition apply.
Any item(s) purchased will not be eligible for return or exchange after 6 days from the date of purchase.
Those faulty units will be considered as a service after sales terms and we will generate a service warranty tag for the same units.
Replacement or exchange will only be applicable by the vendor policy.
Shipping charges of 50.00AED is applicable on any return units per shipment.
If the customer paid via the payment gateway (online) a charges of 2.5% on the total order is applicable.