Description
JBL PartyBox 100 Elevate Your Party Experience
If you're on the lookout for the perfect speaker to bring your parties to life in the UAE, look no further than the JBL PartyBox 100 in Black Color. This versatile and powerful Bluetooth speaker is designed to deliver an exceptional audio experience that will get everyone in the groove.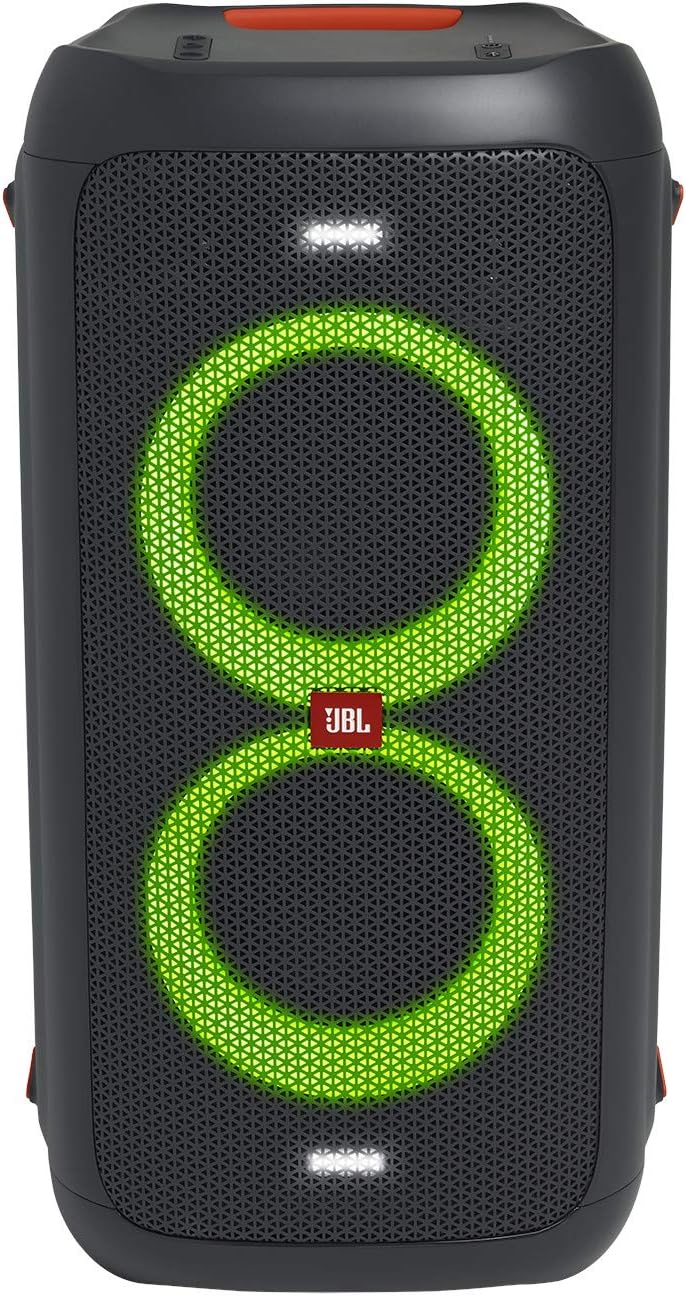 JBL PartyBox 100 Specs Powering Your Sound Experience
Dive into the technical details that make the JBL PartyBox 100 a standout choice. From its impressive wattage to its advanced connectivity options, these specs contribute to the speaker's ability to deliver crystal-clear sound that fills any space in the UAE with music that moves.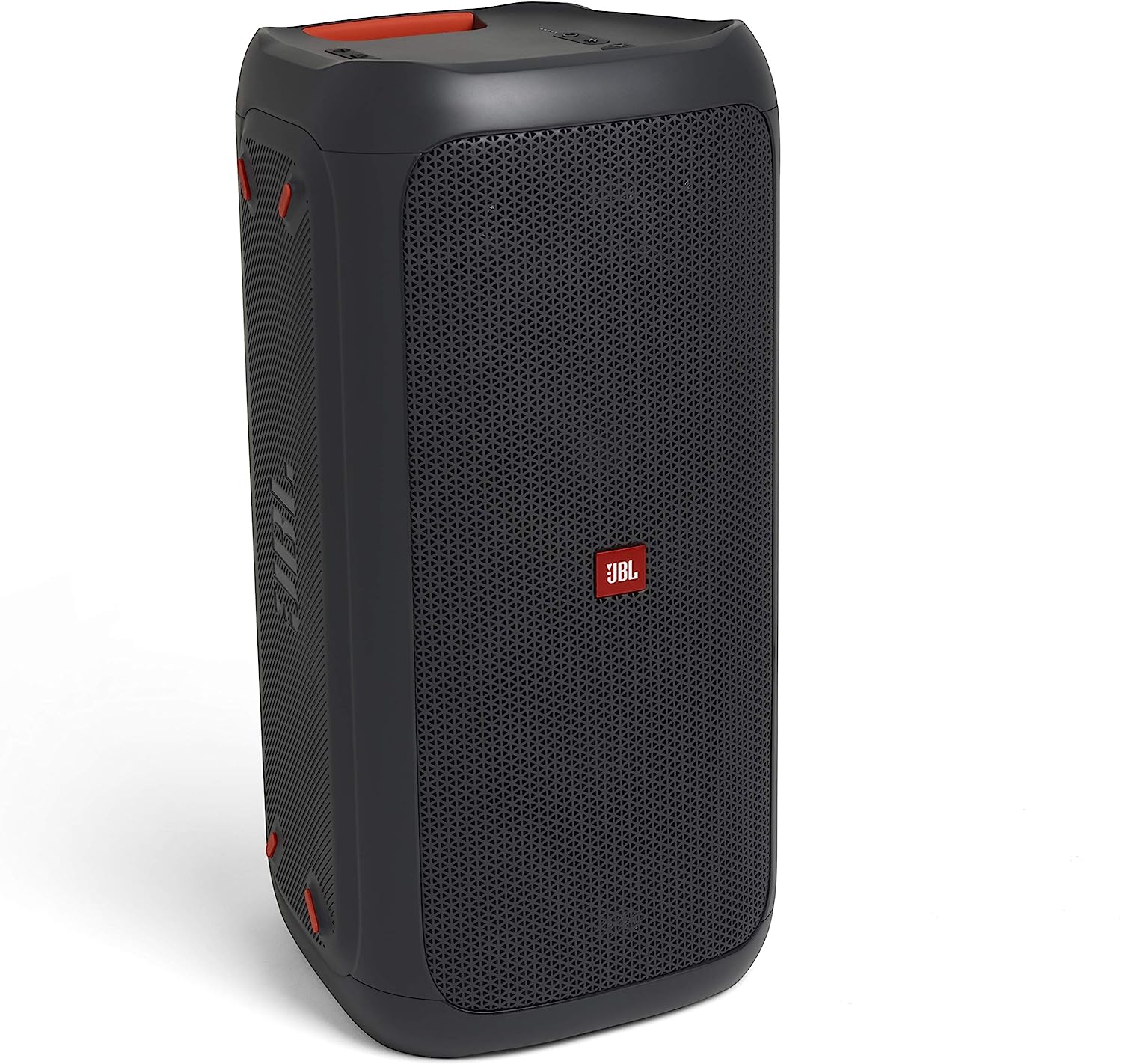 JBL PartyBox 100 Bluetooth Speaker Wireless Convenience
Experience the freedom of wireless audio with the JBL PartyBox 100's Bluetooth capabilities. Say goodbye to tangled wires and hello to seamless connectivity as you effortlessly pair your devices with the speaker. Enjoy the convenience of controlling your music from a distance and keeping the party going without interruption.
JBL PartyBox 100 Features Everything You Need for an Unforgettable Party
Explore the remarkable features that set the JBL PartyBox 100 apart. From its dynamic light show that synchronizes with the rhythm of your music to its integrated microphone and instrument inputs, this speaker has everything you need to create a truly memorable party atmosphere in the UAE.
JBL PartyBox 100 Dubai and Abu Dhabi Where to Get Yours
If you're in Dubai or Abu Dhabi, you're in luck! Discover where you can find the JBL PartyBox 100 in black color and experience its powerful sound for yourself. Elevate your events and gatherings with this top-tier Bluetooth speaker that's designed to make your music shine.
JBL PartyBox 100 Price UAE Unbeatable Value for Quality
Wondering about the price of the JBL PartyBox 100 in the UAE? Rest assured, this impressive speaker offers unbeatable value for its quality and features. Whether you're planning a small gathering or a big celebration, the PartyBox 100's price in the UAE is well worth the investment for the unparalleled entertainment it brings.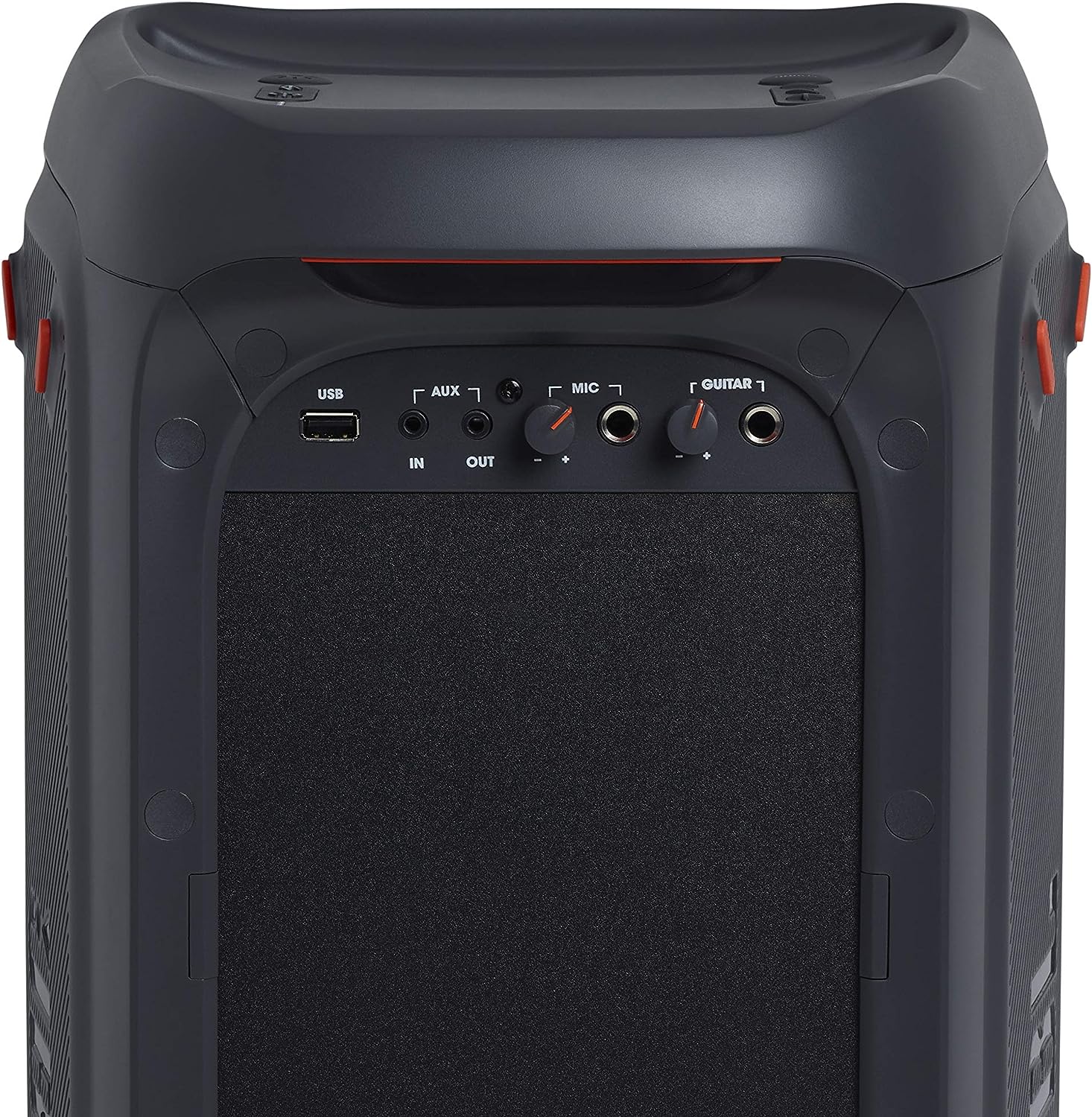 JBL PartyBox 100 Review Hear What Users Are Raving About
Curious about what users have to say about the JBL PartyBox 100? Our comprehensive reviews highlight the features that make this speaker a must-have for every party enthusiast in the UAE. Discover how its powerful sound, sleek design, and user-friendly functionalities combine to create an unforgettable audio experience.
Shipping
We take pride in providing exceptional customer service and a punctual delivery service. All orders received same day are processed same day or next day. We deliver within 1-2 working days in all Emirates in the UAE and within 2-3 working days to the Sultanate of Oman.
We provide free shipping - United Arab Emirate (UAE)
Duration: 1-2 days
Purchases above 750.00 AED - Delivery is FREE
Purchases below 750.00 AED - Delivery is 25.00 AED
The Sultanate of Oman:
Duration: 2-3 days
100.00 AED delivery charges applies.
Once the order is dispatched, the customer will get a notification and tracking number from one of our logistics partner companies:
NB: Tracking Number(s) are only provided if delivery takes at least 8 days.
Return Policy
You have 6 days hassle free return from the date of purchase and also the below terms and condition apply.
Any item(s) purchased will not be eligible for return or exchange after 6 days from the date of purchase.
Those faulty units will be considered as a service after sales terms and we will generate a service warranty tag for the same units.
Replacement or exchange will only be applicable by the vendor policy.
Shipping charges of 50.00AED is applicable on any return units per shipment.
If the customer paid via the payment gateway (online) a charges of 2.5% on the total order is applicable.