Description
Lenovo Thinkpad Universal USB-C Dock UAE:
Discover the compatibility and availability of the Lenovo Thinkpad Universal USB-C Dock in the UAE. We'll delve into the features that make this Lenovo USB-C docking station an ideal choice for Thinkpad users, highlighting its ability to connect multiple devices and peripherals effortlessly, including external displays, keyboards, mice, and other accessories.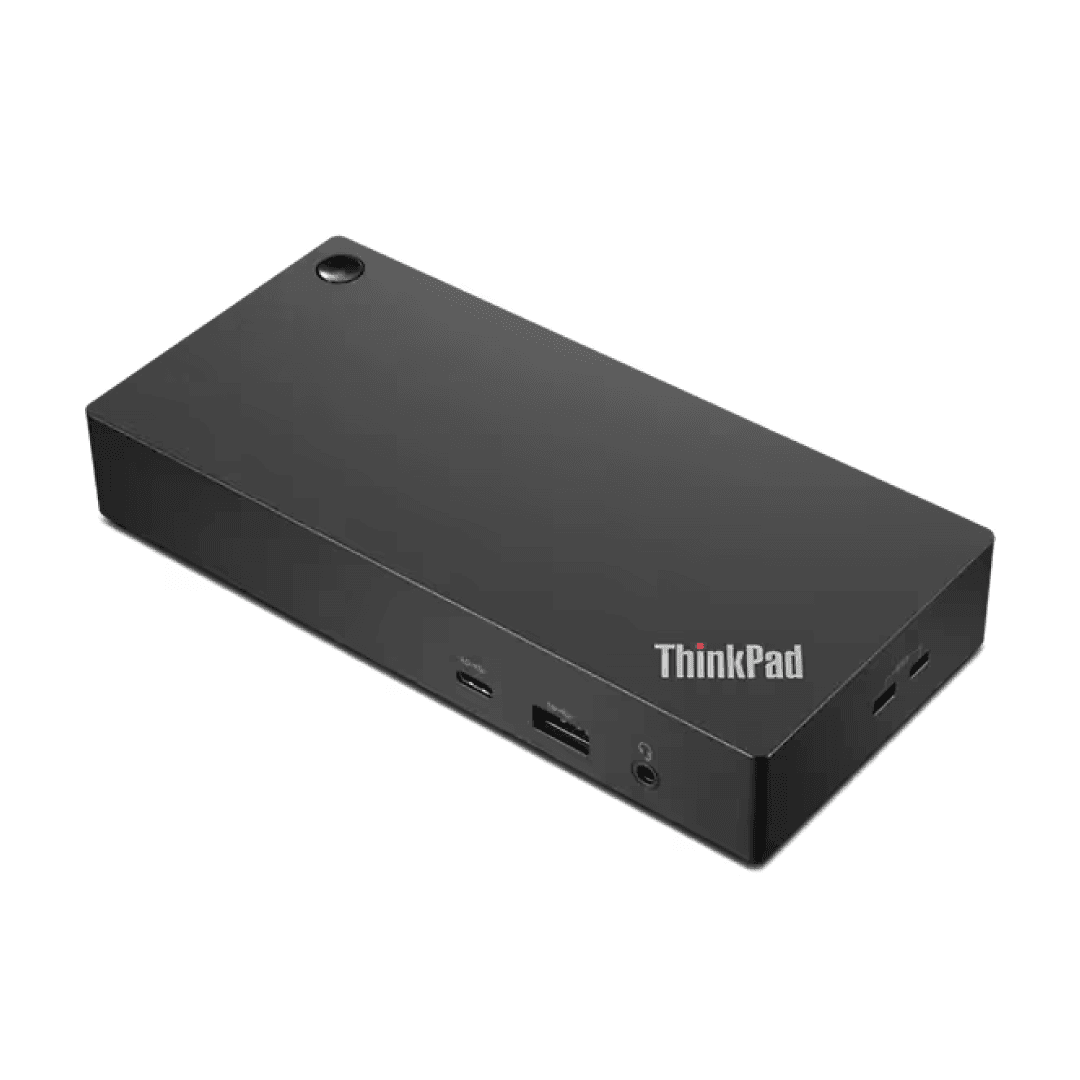 Thinkpad USB-C Dock Power up Your Productivity
Experience enhanced productivity with the Thinkpad USB-C dock. This universal docking solution seamlessly integrates with your Thinkpad laptop, providing a streamlined workstation setup. Enjoy the convenience of a single-cable connection and expand your connectivity options with various USB-C and USB-A ports, enabling you to connect your favorite peripherals and accessories with ease.
Universal USB-C Dock Versatility at Your Fingertips
Unleash the full potential of your Thinkpad laptop with the Universal USB-C Dock. Explore its compatibility with a wide range of devices and laptops, allowing you to create a unified workspace. Connect your laptop to external monitors in extended or mirrored mode, utilize audio connectivity for immersive sound experiences, and take advantage of high-speed data transfers with this all-in-one docking solution.
Lenovo Thinkpad Docking Station Seamlessly Connected in the UAE
Discover the advantages of using a Lenovo Thinkpad docking station in the UAE. This USB-C dock enables you to organize your workspace efficiently, reducing cable clutter and providing a clean and professional setup. Benefit from reliable power delivery, high-speed data transfers, and seamless connectivity, ensuring uninterrupted productivity throughout your workday.
USB-C Dock for Thinkpad Laptop Optimized Performance
Experience optimized performance with a USB-C dock for your Thinkpad laptop in Dubai. This Lenovo docking station offers a seamless connection that transforms your laptop into a powerful workstation. Connect multiple peripherals, such as external displays, printers, and storage devices, to boost your productivity and streamline your workflow.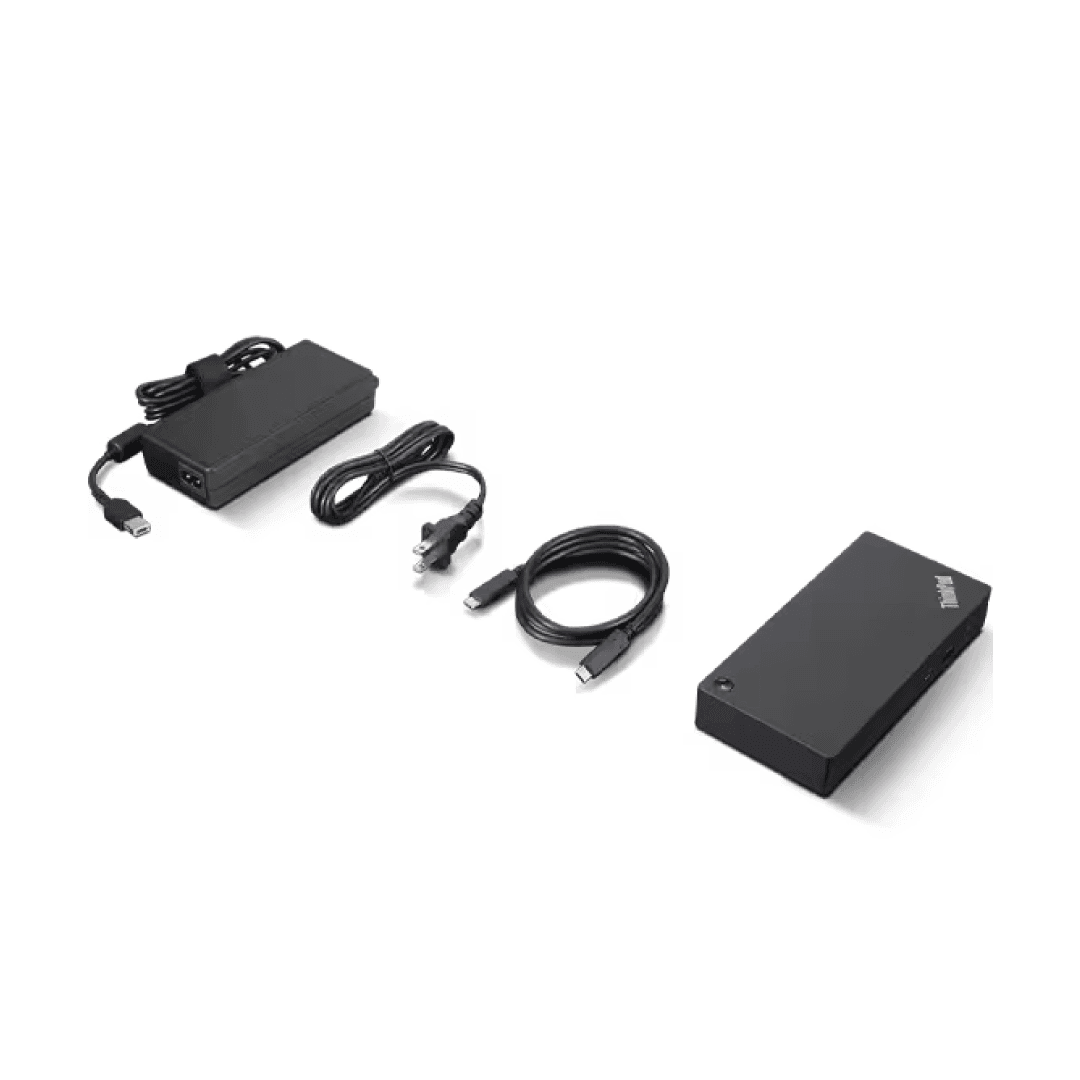 Lenovo Docking Station Elevate Your Workstation
Elevate your workstation in Abu Dhabi with a Lenovo docking station. This USB-C dock provides a comprehensive solution for your connectivity needs. Enjoy the convenience of a single-cable connection, while expanding your laptop's capabilities with additional ports and functionalities. Experience a clutter-free workspace that fosters creativity and productivity.
Thinkpad Laptop Accessories Unlock the Potential
Unlock the full potential of your Thinkpad laptop with a range of compatible accessories, including the USB-C docking station. Explore the world of Thinkpad laptop accessories that seamlessly integrate with your device, empowering you to work efficiently and effortlessly.
USB-C Dock for Laptop Streamline Your Workflow
Streamline your workflow in the UAE with a USB-C dock for your laptop. The Lenovo Thinkpad Universal USB-C Dock offers the flexibility and connectivity you need to work efficiently from anywhere. Connect to multiple peripherals, external displays, and network connections, transforming your laptop into a productivity powerhouse.
Shipping
We take pride in providing exceptional customer service and a punctual delivery service. All orders received same day are processed same day or next day. We deliver within 1-2 working days in all Emirates in the UAE and within 2-3 working days to the Sultanate of Oman.
We provide free shipping - United Arab Emirate (UAE)
Duration: 1-2 days
Purchases above 750.00 AED - Delivery is FREE
Purchases below 750.00 AED - Delivery is 25.00 AED
The Sultanate of Oman:
Duration: 2-3 days
100.00 AED delivery charges applies.
Once the order is dispatched, the customer will get a notification and tracking number from one of our logistics partner companies:
NB: Tracking Number(s) are only provided if delivery takes at least 8 days.
Return Policy
You have 6 days hassle free return from the date of purchase and also the below terms and condition apply.
Any item(s) purchased will not be eligible for return or exchange after 6 days from the date of purchase.
Those faulty units will be considered as a service after sales terms and we will generate a service warranty tag for the same units.
Replacement or exchange will only be applicable by the vendor policy.
Shipping charges of 50.00AED is applicable on any return units per shipment.
If the customer paid via the payment gateway (online) a charges of 2.5% on the total order is applicable.