Description
MikroTik CCR2116-12G-4S: A Powerful Routerboard for High-Performance Networks in the UAE
The MikroTik CCR2116-12G-4S is an exceptional routerboard specifically designed to meet the demanding networking requirements of businesses and organizations in the United Arab Emirates (UAE). This advanced device offers a wide range of features and capabilities, making it an ideal choice for small and large enterprises as well as internet service providers operating in the UAE market.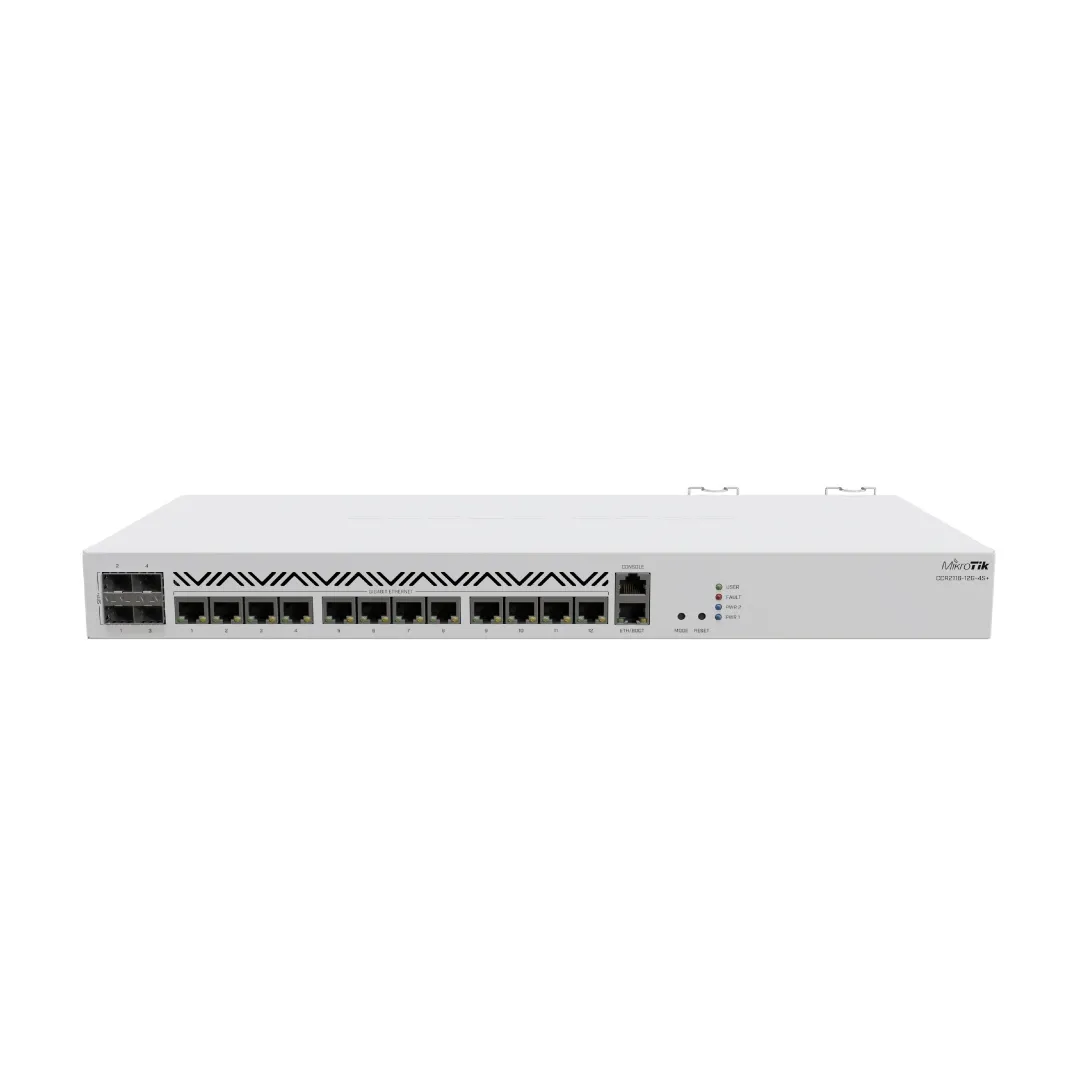 High-Speed Connectivity and Performance
The CCR2116-12G-4S boasts 16 Gigabit Ethernet ports, consisting of 13 ports supporting speeds of 10/100/1000 Mbps and 4 ports equipped with 1/10Gbps SFP+ cages. This extensive connectivity allows for seamless and reliable network connections, facilitating high-speed data transmission and accommodating heavy network traffic efficiently. Whether it's handling multiple devices simultaneously or ensuring smooth operations during peak usage periods, the CCR2116-12G-4S delivers exceptional performance.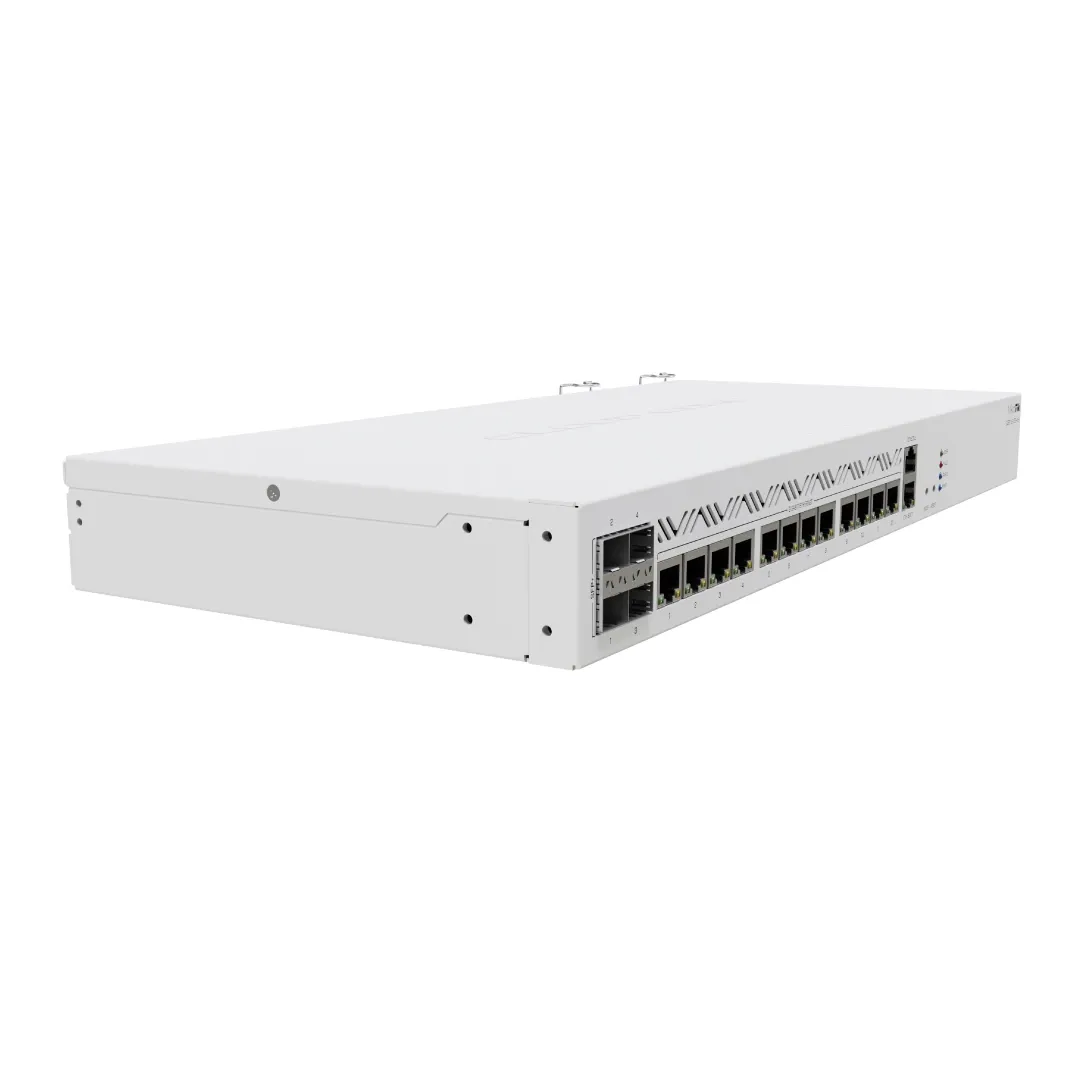 Powerful Processing and Advanced Routing
Equipped with a formidable 1.8 GHz 16-core Tilera CPU and a generous 16 GB of RAM, the CCR2116-12G-4S possesses substantial processing power. This enables the routerboard to efficiently handle packet processing, ensuring optimal performance for demanding network environments. Additionally, the CCR2116-12G-4S supports advanced routing protocols such as OSPF (Open Shortest Path First), BGP (Border Gateway Protocol), and MPLS (Multiprotocol Label Switching), offering enhanced scalability and security for complex network deployments.
Robust Security Features
Security is of utmost importance in today's interconnected world, and the CCR2116-12G-4S excels in this area. It features robust firewall capabilities, safeguarding networks against unauthorized access and potential threats. The routerboard also supports Virtual Private Network (VPN) functionality, enabling secure remote access and encrypted data transmission over public networks. With these security features, businesses and organizations in the UAE can confidently protect their valuable data and maintain the privacy of their network communications.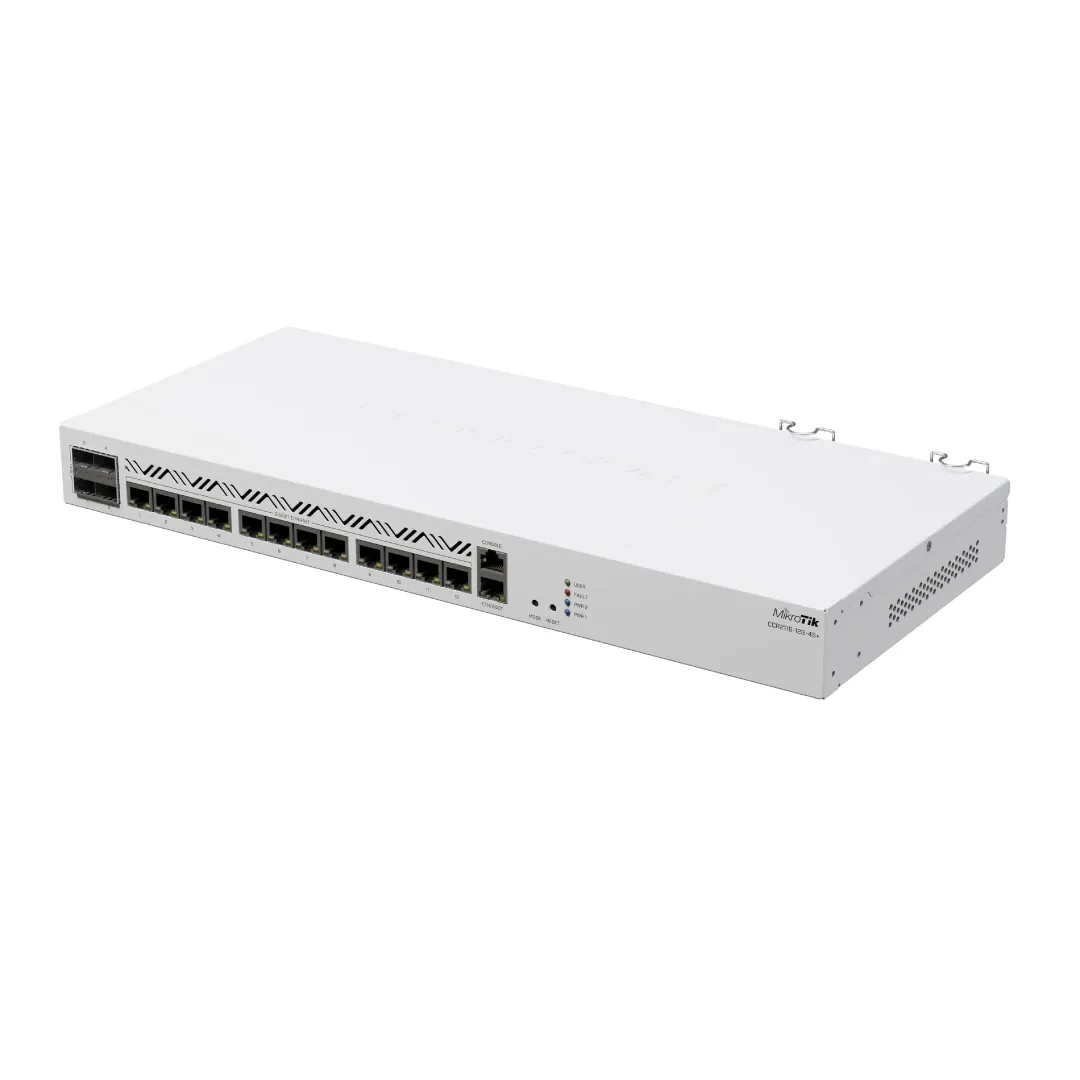 Efficient Network Management
The CCR2116-12G-4S offers a user-friendly interface that simplifies network management tasks. Administrators can easily configure and monitor network settings, ensuring optimal performance and customizing the network infrastructure to meet specific requirements. The routerboard supports VLAN (Virtual LAN) functionality, enabling efficient network segmentation and improved security. Additionally, advanced traffic management features allow for precise bandwidth allocation, ensuring smooth network operation and optimal utilization of available resources.
Reliability and Redundancy
In mission-critical network environments, reliability is key. The CCR2116-12G-4S incorporates redundant power supply support, providing an added layer of reliability and ensuring uninterrupted network operation. This redundancy minimizes downtime and enhances the overall availability of the network, which is crucial for businesses in the UAE that require consistent connectivity and uninterrupted services.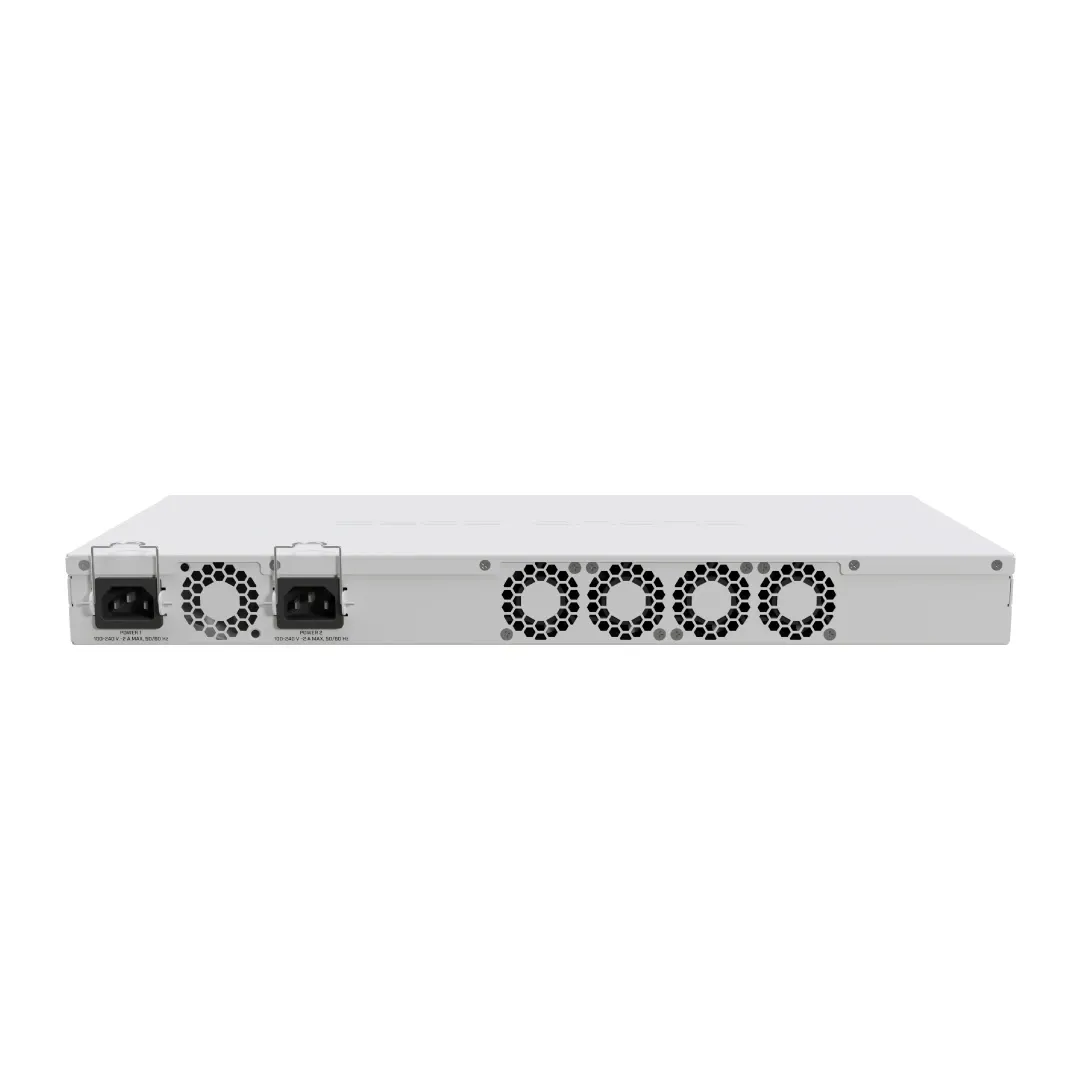 Documentation and Support
MikroTik provides comprehensive documentation and manuals to assist users in configuring and troubleshooting the CCR2116-12G-4S. These resources offer step-by-step guidance, making it easier for network administrators to set up and optimize their networks. Additionally, the MikroTik community and official support channels provide valuable resources and a platform for users to seek assistance, share knowledge, and collaborate with fellow networking professionals.
Purchasing in the UAE
The MikroTik CCR2116-12G-4S routerboard is available for purchase in the UAE through various reputable retailers and online platforms. It is recommended to compare prices, read reviews, and consider the specific requirements of your network before making a purchase. By doing so, you can ensure you find the best deal and obtain a reliable, high-performance networking solution for your business or organization in the UAE. In summary, the MikroTik CCR2116-12G-4S is a powerful routerboard that offers high-speed connectivity, advanced routing capabilities, robust security features, efficient network management, and reliability. With its exceptional performance and comprehensive set of features, this routerboard is an excellent choice for businesses and organizations in the UAE seeking to build and maintain high-performance networks in the ever-evolving digital landscape.
Shipping
We take pride in providing exceptional customer service and a punctual delivery service. All orders received same day are processed same day or next day. We deliver within 1-2 working days in all Emirates in the UAE and within 2-3 working days to the Sultanate of Oman.
We provide free shipping - United Arab Emirate (UAE)
Duration: 1-2 days
Purchases above 750.00 AED - Delivery is FREE
Purchases below 750.00 AED - Delivery is 25.00 AED
The Sultanate of Oman:
Duration: 2-3 days
100.00 AED delivery charges applies.
Once the order is dispatched, the customer will get a notification and tracking number from one of our logistics partner companies:
NB: Tracking Number(s) are only provided if delivery takes at least 8 days.
Return Policy
You have 6 days hassle free return from the date of purchase and also the below terms and condition apply.
Any item(s) purchased will not be eligible for return or exchange after 6 days from the date of purchase.
Those faulty units will be considered as a service after sales terms and we will generate a service warranty tag for the same units.
Replacement or exchange will only be applicable by the vendor policy.
Shipping charges of 50.00AED is applicable on any return units per shipment.
If the customer paid via the payment gateway (online) a charges of 2.5% on the total order is applicable.