Description
MikroTik RB750UPr2 Specs
This section provides an in-depth look at the technical specifications of the MikroTik RB750UPr2. It might cover details such as processor speed, RAM, number of ports, supported protocols, and other key specifications that showcase its capabilities.
MikroTik RB750UPr2 High-Performance Routing
The MikroTik RB750UPr2 is a networking router known for its high-performance routing capabilities. This router is designed to handle demanding networking tasks efficiently. It is equipped with advanced features, including multiple Ethernet ports, QoS (Quality of Service) settings, firewall options, and more. Users in the UAE can rely on the MikroTik RB750UPr2 to deliver fast and stable internet connectivity while managing network traffic effectively.
MikroTik hEX PoE Lite
The MikroTik hEX PoE Lite is a versatile networking solution tailored to users in the UAE. One of its standout features is Power over Ethernet (PoE), which allows it to both provide network connectivity and power to devices like IP cameras or access points. This makes it an ideal choice for businesses or homeowners looking for an all-in-one networking solution that simplifies cable management and reduces clutter.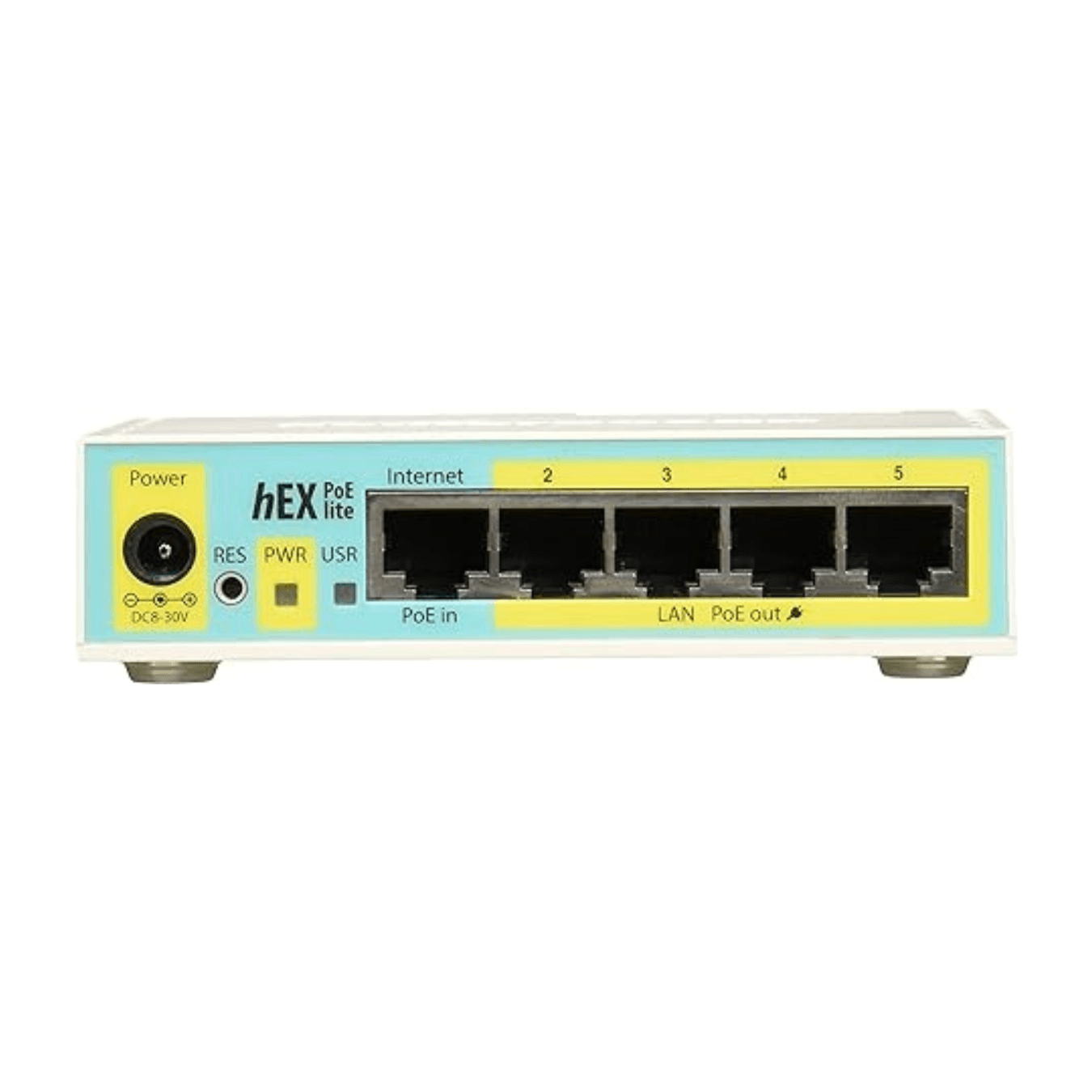 MikroTik PoE Router
This section delves into the concept of Power over Ethernet (PoE) routers, explaining how they combine power and network connectivity in a single device. Readers will learn how MikroTik PoE routers simplify network setups by eliminating the need for separate power sources for connected devices.
MikroTik hEX PoE Lite Price
Here, you'll discuss the pricing of the MikroTik hEX PoE Lite in the UAE. It's essential to highlight that this router offers affordability without compromising on performance. Potential buyers will gain insights into how it compares to other routers in terms of price and value.
Best PoE Routers MikroTik Dominates
In this section, you can compare MikroTik PoE routers to other brands available in the UAE. Highlight the reasons why MikroTik routers dominate the market, such as their performance, features, and reliability.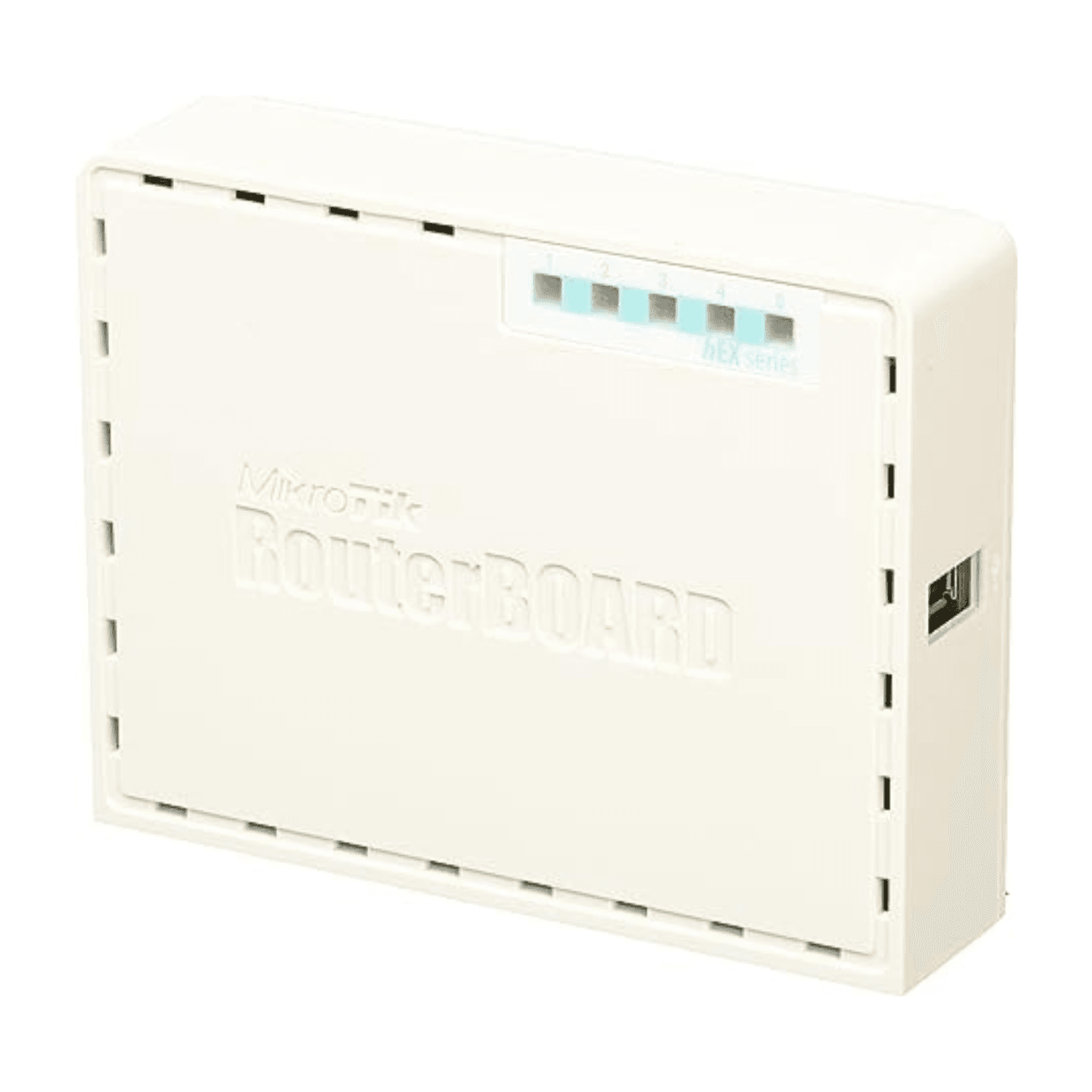 MikroTik hEX PoE Lite Review
Here, you'll gather and present user reviews and feedback on the MikroTik hEX PoE Lite from customers who have used it in the UAE. This can include their experiences, pros and cons, and how it met their networking needs.
MikroTik RB750UPr2 Setup: Easy Configuration
This section provides a step-by-step guide on how to set up the MikroTik RB750UPr2 router. Include clear instructions and any tips or best practices to ensure a smooth and hassle-free installation process.
MikroTik Router Configuration in UAE: Tailored for Your Needs
Explain how users can customize their MikroTik router configurations to suit their specific networking requirements in the UAE. Offer guidance on optimizing settings for various use cases.
Shipping
We take pride in providing exceptional customer service and a punctual delivery service. All orders received same day are processed same day or next day. We deliver within 1-2 working days in all Emirates in the UAE and within 2-3 working days to the Sultanate of Oman.
We provide free shipping - United Arab Emirate (UAE)
Duration: 1-2 days
Purchases above 750.00 AED - Delivery is FREE
Purchases below 750.00 AED - Delivery is 25.00 AED
The Sultanate of Oman:
Duration: 2-3 days
100.00 AED delivery charges applies.
Once the order is dispatched, the customer will get a notification and tracking number from one of our logistics partner companies:
NB: Tracking Number(s) are only provided if delivery takes at least 8 days.
Return Policy
You have 6 days hassle free return from the date of purchase and also the below terms and condition apply.
Any item(s) purchased will not be eligible for return or exchange after 6 days from the date of purchase.
Those faulty units will be considered as a service after sales terms and we will generate a service warranty tag for the same units.
Replacement or exchange will only be applicable by the vendor policy.
Shipping charges of 50.00AED is applicable on any return units per shipment.
If the customer paid via the payment gateway (online) a charges of 2.5% on the total order is applicable.