Description
MSI Katana 15-B13VEK-277US Gaming Laptop: Unleash the Power of Performance and Style
Are you on the hunt for an extraordinary gaming laptop that combines cutting-edge technology with sleek aesthetics? Look no further than the MSI Katana 15-B13VEK-277US, the ultimate gaming companion designed to elevate your gaming experience to new heights. Whether you're a casual gamer or a seasoned pro, this gaming laptop is tailored to meet your demands and exceed your expectations.
Gaming Laptop: Embrace the Future of Gaming
In the dynamic landscape of gaming in the UAE, having a laptop that can keep up with your passion is paramount. The MSI Katana 15-B13VEK-277US caters to gamers in the UAE, delivering unparalleled performance and immersive graphics that allow you to fully engage in the virtual worlds you love.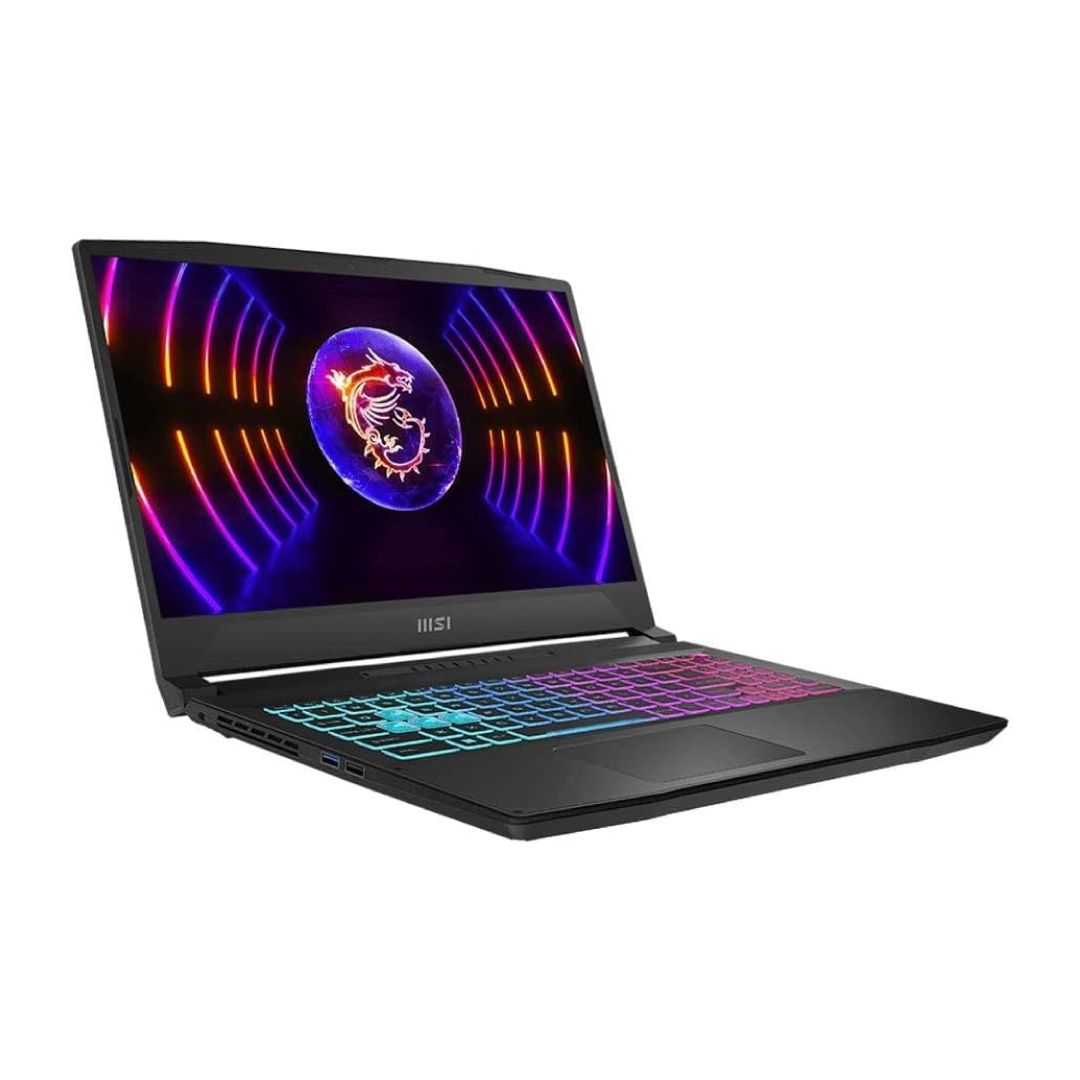 Best Gaming Laptops: Why Choose the MSI Katana 15-B13VEK-277US?
When it comes to selecting the best gaming laptops, the MSI Katana 15-B13VEK-277US stands out as a prime contender. With its powerful hardware and innovative features, it's a top-tier choice for gaming enthusiasts seeking seamless gameplay, striking visuals, and remarkable speed.
Gaming Laptop Deals: Unmissable Offers Await
Explore irresistible gaming laptop deals in the UAE, including special offers on the MSI Katana 15-B13VEK-277US. Elevate your gaming setup while staying within your budget, and take advantage of discounts that allow you to experience unparalleled performance without breaking the bank.
Gaming Laptop Specifications: Performance Unleashed
Boasting an array of impressive gaming laptop specifications, the MSI Katana 15-B13VEK-277US is powered by cutting-edge components, including high-performance Intel Core i7 processors and state-of-the-art Nvidia GeForce graphics cards. Experience seamless multitasking, lightning-fast loading times, and exceptional frame rates that make your games come to life.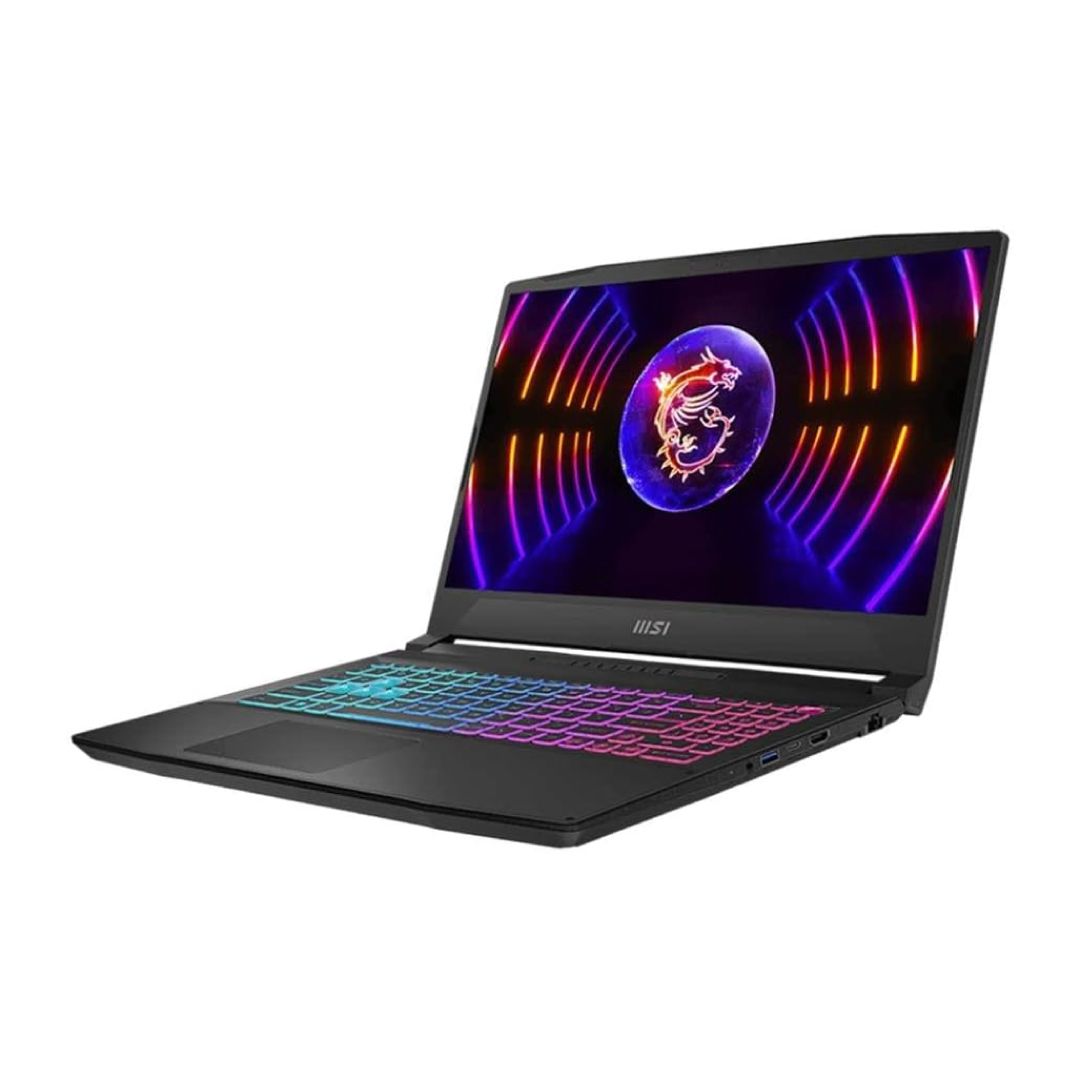 MSI Laptop: Leading the Gaming Revolution
As a leading name in the gaming industry, MSI continues to revolutionize the gaming landscape in the UAE. The MSI Katana 15-B13VEK-277US is a testament to the brand's commitment to delivering gaming laptops that fuse style, performance, and innovation into one compelling package.
Laptop Price in: Affordable Excellence
Worried about the laptop price in the UAE? The MSI Katana 15-B13VEK-277US offers affordable excellence, ensuring that you get maximum value for your investment. Enjoy a world-class gaming experience without compromising on your budget.
Laptop Deals: Your Gateway to Gaming Greatness
Discover exclusive laptop deals in the UAE that allow you to bring home the MSI Katana 15-B13VEK-277US at an unbeatable price. Embrace the opportunity to enhance your gaming setup with a laptop that's designed to take your gameplay to the next level.
MSI Katana Series: Where Style Meets Substance
The MSI Katana 15-B13VEK-277US belongs to the prestigious Katana series, known for its sleek design and formidable performance. Join the ranks of gamers who demand the best from their hardware and experience gaming like never before.
Gaming Laptop Performance: Dominate Every Battle
The gaming laptop performance of the MSI Katana 15-B13VEK-277US is nothing short of spectacular. With cutting-edge graphics and responsive controls, you'll dominate every virtual battlefield and immerse yourself in the heart of the action.
Laptop Reviews: What Users Are Saying
Explore laptop reviews from users in the UAE who have experienced the magic of the MSI Katana 15-B13VEK-277US firsthand. Discover their insights, feedback, and recommendations to make an informed decision about your next gaming laptop.
Affordable Gaming Laptops: No Compromises Necessary
Finding affordable gaming laptops that deliver on performance can be a challenge. The MSI Katana 15-B13VEK-277US shatters this notion, providing a budget-friendly option that doesn't compromise on quality, power, or style.
Gaming Laptop with RTX Graphics: Visuals Beyond Imagination
Immerse yourself in lifelike visuals with the RTX graphics of the MSI Katana 15-B13VEK-277US. From stunning landscapes to intricate details, every visual element is rendered with unparalleled realism, enhancing your gaming adventures like never before.
Gaming Laptop i7 Processor: Unleash Unmatched Speed
Equipped with a powerful i7 processor, the MSI Katana 15-B13VEK-277US delivers blazing-fast speeds that keep up with even the most demanding games and applications. Say goodbye to lag and hello to uninterrupted gaming sessions.
High-Performance Laptops: Elevate Your Gaming
Experience gaming like never before with high-performance laptops like the MSI Katana 15-B13VEK-277US. Whether you're engaging in competitive matches or exploring open worlds, this laptop is your ticket to an extraordinary gaming journey.
Laptop Online Shopping: Convenience at Your Fingertips
Simplify your laptop shopping experience by exploring online options in the UAE. Purchase the MSI Katana 15-B13VEK-277US with ease and have it delivered to your doorstep, ready to transform the way you game.
Gaming Accessories: Enhance Your Setup
Complete your gaming setup with accessories tailored to the UAE market. Elevate your experience with peripherals that complement the power and style of the MSI Katana 15-B13VEK-277US.
MSI Laptop Features: Innovation Redefined
Delve into the innovative features that define the MSI Katana 15-B13VEK-277US. From advanced cooling systems to customizable RGB lighting, every detail is designed to enhance your gaming and computing experience.
Laptop Retailer: Where to Find Your MSI Katana
Locate authorized laptop retailers in the UAE where you can explore, experience, and purchase the MSI Katana 15-B13VEK-277US. Connect with experts who can guide you in selecting the perfect gaming laptop for your needs.
MSI Gaming Gear: Beyond Laptops
The MSI Katana 15-B13VEK-277US is part of a broader range of MSI gaming gear that spans beyond laptops. Discover gaming peripherals, monitors, and more that align with the performance standards you expect from MSI.
Unlock the potential of gaming excellence with the MSI Katana 15-B13VEK-277US. From its powerful components to its striking design, it's a laptop that's ready to transform your gaming adventures in the UAE. Don't miss out on the chance to experience gaming greatness like never before.
Shipping
We take pride in providing exceptional customer service and a punctual delivery service. All orders received same day are processed same day or next day. We deliver within 1-2 working days in all Emirates in the UAE and within 2-3 working days to the Sultanate of Oman.
We provide free shipping - United Arab Emirate (UAE)
Duration: 1-2 days
Purchases above 750.00 AED - Delivery is FREE
Purchases below 750.00 AED - Delivery is 25.00 AED
The Sultanate of Oman:
Duration: 2-3 days
100.00 AED delivery charges applies.
Once the order is dispatched, the customer will get a notification and tracking number from one of our logistics partner companies:
NB: Tracking Number(s) are only provided if delivery takes at least 8 days.
Return Policy
You have 6 days hassle free return from the date of purchase and also the below terms and condition apply.
Any item(s) purchased will not be eligible for return or exchange after 6 days from the date of purchase.
Those faulty units will be considered as a service after sales terms and we will generate a service warranty tag for the same units.
Replacement or exchange will only be applicable by the vendor policy.
Shipping charges of 50.00AED is applicable on any return units per shipment.
If the customer paid via the payment gateway (online) a charges of 2.5% on the total order is applicable.