Description
OKADE T57 Laptop Bag
The OKADE T57 laptop bag is a specific product designed to fit and protect your OKADE T57 laptop model. It offers a tailored fit to ensure your laptop is secure and well-protected during transportation. These bags often feature padded compartments, adjustable straps, and additional pockets for accessories like chargers, mice, and cables.
Laptop Sleeve
Laptop sleeves are slim, lightweight cases designed to provide basic protection against scratches and minor bumps for your laptop. In the UAE, laptop sleeves are popular among those who want a minimalist and portable solution for carrying their laptops.
Laptop Backpack
Laptop backpacks in the UAE are versatile options that not only protect your laptop but also offer multiple compartments for organizing other belongings. They are ideal for students, professionals, and travelers, offering a comfortable and hands-free way to carry your OKADE T57 laptop.
Laptop Bag with Wheels
Laptop bags with wheels, also known as rolling laptop bags, are designed for easy transport, especially when you have a lot of belongings to carry in addition to your laptop. These bags come with wheels and a retractable handle for effortless mobility in the UAE.
Waterproof Laptop Case
Waterproof laptop cases are essential for protecting your laptop from water damage, making them suitable for the unpredictable weather conditions in the UAE. They are often made of water-resistant materials and feature sealed zippers to keep your laptop dry.
Laptop Shoulder Bag
Laptop shoulder bags are stylish and offer a professional appearance while providing a dedicated compartment for your laptop. They typically come with a shoulder strap for easy carrying in the UAE.
Laptop Messenger Bag
Messenger bags have a casual yet sophisticated design and are suitable for those who prefer a more relaxed style while carrying their laptops. They often feature a flap closure and adjustable shoulder straps for comfort.
Laptop Tote Bag
Laptop tote bags combine fashion and functionality, offering a spacious interior to accommodate your laptop and personal items. They are popular among professionals and students in the UAE who want a chic and organized solution.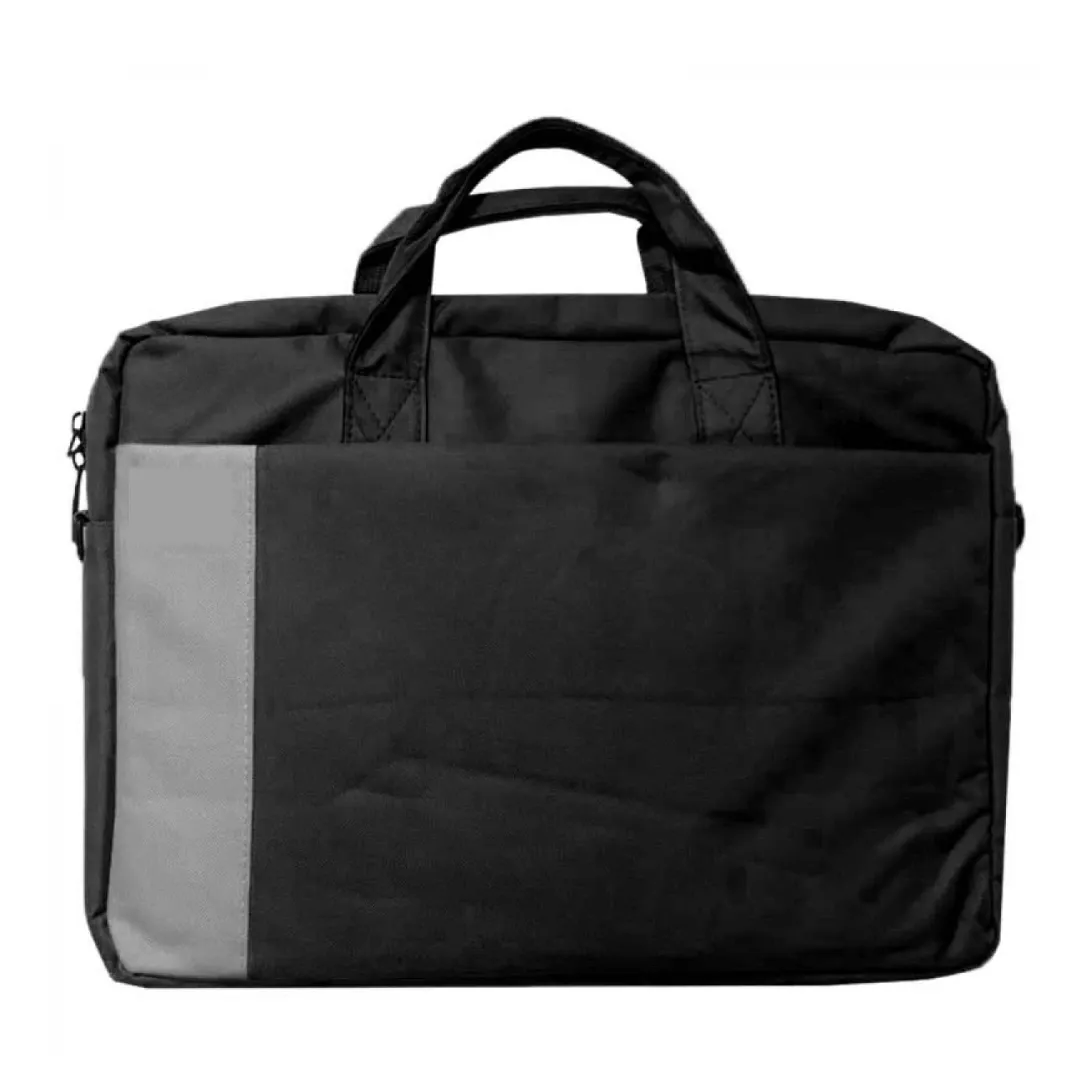 Laptop Briefcase
Laptop briefcases are classic and timeless options for carrying your laptop in a professional setting. They typically feature a hard shell or structured design and come with handles for easy carrying.
OKADE Laptop Accessories
OKADE laptop accessories may include items like laptop stands, cooling pads, and screen protectors designed to enhance the performance and longevity of your OKADE T57 laptop in the UAE.
Laptop Protective Case
Laptop protective cases are designed to offer extra protection against bumps and shocks, ensuring your laptop remains in pristine condition. They are suitable for individuals who want to safeguard their laptop during their daily activities in the UAE.
Laptop Organizer Bag
Laptop organizer bags are designed with multiple compartments to help you stay organized. They often have dedicated pockets for accessories, documents, and more. These bags are ideal for professionals who need to carry a variety of items alongside their laptops in the UAE.
Laptop Travel Case
Laptop travel cases are designed for those on the go, providing specialized compartments for your laptop and travel essentials. They are suitable for UAE travelers who want to keep their laptop safe and organized while on the move.
Best Laptop Bags
This heading suggests that you can explore various laptop bag options available in the UAE to find the one that best suits your needs, whether it's based on style, functionality, or price.
OKADE T57 Laptop Bag Price
This section implies that you can find information about the prices of OKADE T57 laptop bags in the UAE, helping you make an informed purchasing decision based on your budget.
Slim Laptop Bag
Slim laptop bags are designed for those who prefer a lightweight and minimalist solution for carrying their laptops while still providing adequate protection.
Stylish Laptop Bag
Stylish laptop bags are designed with fashion-conscious individuals in mind, offering both functionality and a trendy appearance.
Leather Laptop Bag
Leather laptop bags are known for their durability, elegance, and timeless appeal. They provide a touch of luxury and can be a stylish choice for professionals in the UAE.
OKADE T57 Laptop Case Review
This heading suggests that you can find reviews from UAE customers who have used the OKADE T57 laptop case, allowing you to gauge the product's quality and suitability for your needs.
Shipping
We take pride in providing exceptional customer service and a punctual delivery service. All orders received same day are processed same day or next day. We deliver within 1-2 working days in all Emirates in the UAE and within 2-3 working days to the Sultanate of Oman.
We provide free shipping - United Arab Emirate (UAE)
Duration: 1-2 days
Purchases above 750.00 AED - Delivery is FREE
Purchases below 750.00 AED - Delivery is 25.00 AED
The Sultanate of Oman:
Duration: 2-3 days
100.00 AED delivery charges applies.
Once the order is dispatched, the customer will get a notification and tracking number from one of our logistics partner companies:
NB: Tracking Number(s) are only provided if delivery takes at least 8 days.
Return Policy
You have 6 days hassle free return from the date of purchase and also the below terms and condition apply.
Any item(s) purchased will not be eligible for return or exchange after 6 days from the date of purchase.
Those faulty units will be considered as a service after sales terms and we will generate a service warranty tag for the same units.
Replacement or exchange will only be applicable by the vendor policy.
Shipping charges of 50.00AED is applicable on any return units per shipment.
If the customer paid via the payment gateway (online) a charges of 2.5% on the total order is applicable.