Description
Toten 22U Rack Cabinet
A 22U rack cabinet is a standard unit of measurement used to describe the vertical space available for mounting IT equipment. It is designed to accommodate servers, switches, routers, and other networking or computing hardware. In this context, Toten offers a rack cabinet with a 22U capacity. This means it has 22 rack units of vertical space for organizing and securing your IT equipment.
Toten Server Rack 22U
A server rack is specifically designed to house servers and related equipment. Toten's 22U server rack provides a secure and organized environment for your servers, ensuring they are properly cooled and easily accessible for maintenance or upgrades.
22U Network Cabinet
A network cabinet, often referred to as a network rack, is used to house networking equipment like switches, patch panels, and routers. In the context of the UAE, a 22U network cabinet from Toten can serve as the central hub for your network infrastructure, helping to keep cables organized and equipment secure.
Toten Rack Enclosure 22U
A rack enclosure is essentially a rack cabinet with doors and side panels. Toten's 22U rack enclosure provides additional physical security and protection for your IT equipment, making it ideal for environments where security is a concern.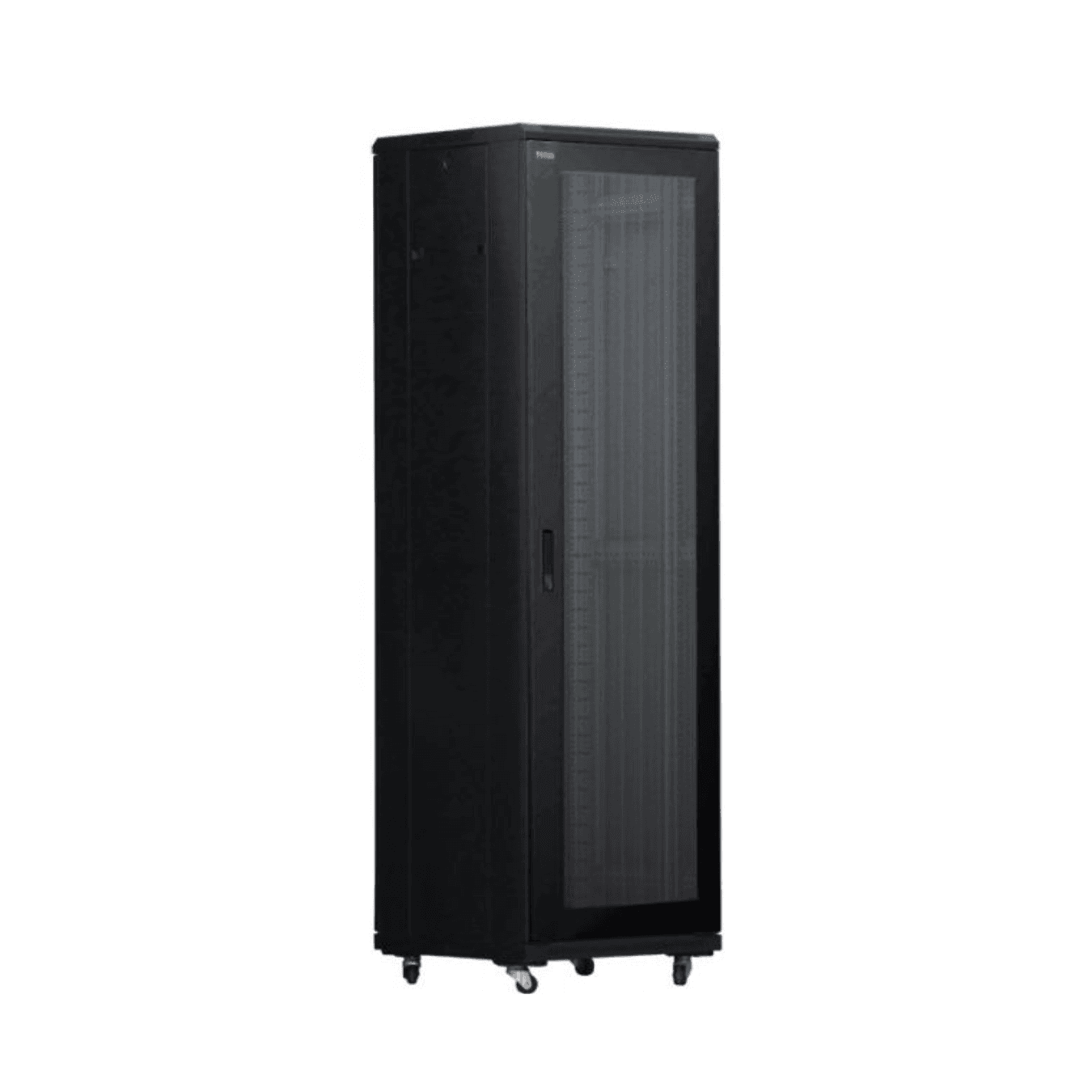 Toten Wall Mount Cabinet 22U
In situations where floor space is limited, a wall-mountable 22U cabinet from Toten is a practical solution. These cabinets can be securely mounted on walls, saving valuable floor space while still providing a compact and organized storage solution for your equipment.
Toten 22U Rack Price
This heading addresses the cost aspect. It's important to know the price of the Toten 22U rack in the UAE market to budget effectively for your IT infrastructure project. Prices may vary depending on the specific model and features of the rack.
Toten 22U Floor Standing Rack
A floor-standing 22U rack is designed to stand on the floor and is suitable for larger IT installations. Toten's floor-standing 22U rack provides stability and ample space for heavy equipment.
Toten Data Cabinet 22U
A data cabinet is specifically designed to house data-related equipment such as servers, storage devices, and networking gear. Toten's 22U data cabinet is designed to protect and organize your data infrastructure.
Shipping
We take pride in providing exceptional customer service and a punctual delivery service. All orders received same day are processed same day or next day. We deliver within 1-2 working days in all Emirates in the UAE and within 2-3 working days to the Sultanate of Oman.
We provide free shipping - United Arab Emirate (UAE)
Duration: 1-2 days
Purchases above 750.00 AED - Delivery is FREE
Purchases below 750.00 AED - Delivery is 25.00 AED
The Sultanate of Oman:
Duration: 2-3 days
100.00 AED delivery charges applies.
Once the order is dispatched, the customer will get a notification and tracking number from one of our logistics partner companies:
NB: Tracking Number(s) are only provided if delivery takes at least 8 days.
Return Policy
You have 6 days hassle free return from the date of purchase and also the below terms and condition apply.
Any item(s) purchased will not be eligible for return or exchange after 6 days from the date of purchase.
Those faulty units will be considered as a service after sales terms and we will generate a service warranty tag for the same units.
Replacement or exchange will only be applicable by the vendor policy.
Shipping charges of 50.00AED is applicable on any return units per shipment.
If the customer paid via the payment gateway (online) a charges of 2.5% on the total order is applicable.