Description
Ubiquiti airFiber-5XHD Specifications
This section should provide an in-depth look at the technical specifications of the Ubiquiti airFiber-5XHD. Include details such as its frequency range, maximum data transfer rates, antenna specifications, and any unique features that set it apart from other wireless communication solutions.
Ubiquiti airFiber-5XHD Overview
In this section, you would provide a comprehensive introduction to the Ubiquiti airFiber-5XHD. Explain its purpose, key features, and why it's relevant in the UAE market. Mention its importance in point-to-point wireless communication and set the stage for the rest of the content.
Ubiquiti airFiber-5XHD Price
Here, you'd discuss the pricing details of the Ubiquiti airFiber-5XHD in the UAE. Include information on different models or packages if applicable. Mention any ongoing promotions or discounts that potential buyers should be aware of.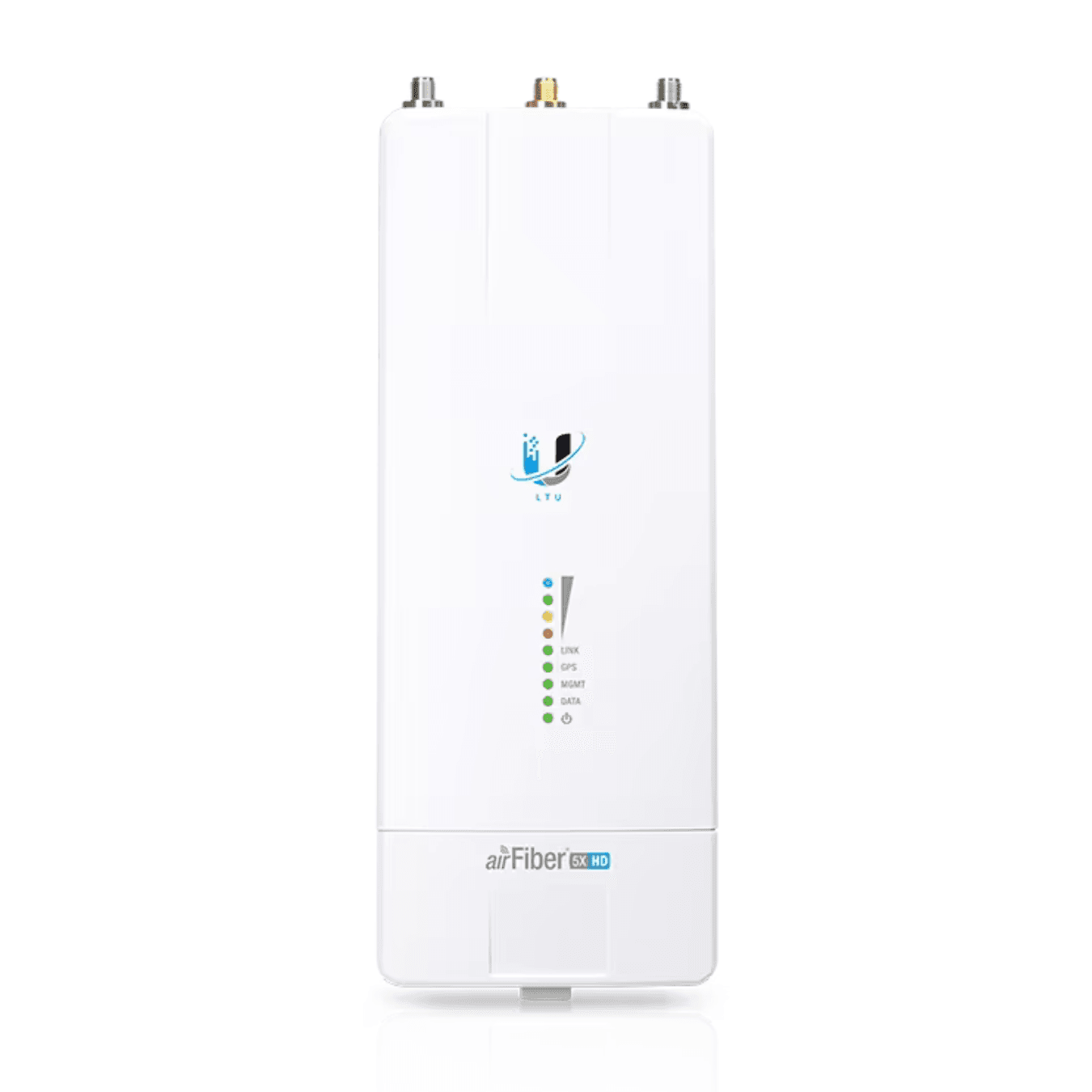 Ubiquiti airFiber-5XHD Setup Guide
Offer a step-by-step guide on how to set up and configure the Ubiquiti airFiber-5XHD in the UAE. Include clear instructions, diagrams, and tips to ensure a smooth installation process.
Ubiquiti airFiber-5XHD Review
This section should present user reviews and testimonials specific to the UAE market. Share feedback from individuals and businesses that have used the Ubiquiti airFiber-5XHD, highlighting both positive and negative experiences to provide a balanced perspective.
Ubiquiti airFiber-5XHD vs Other Models
Compare the Ubiquiti airFiber-5XHD with other similar wireless communication solutions available in the UAE. Discuss its advantages, disadvantages, and why it might be the preferred choice in certain scenarios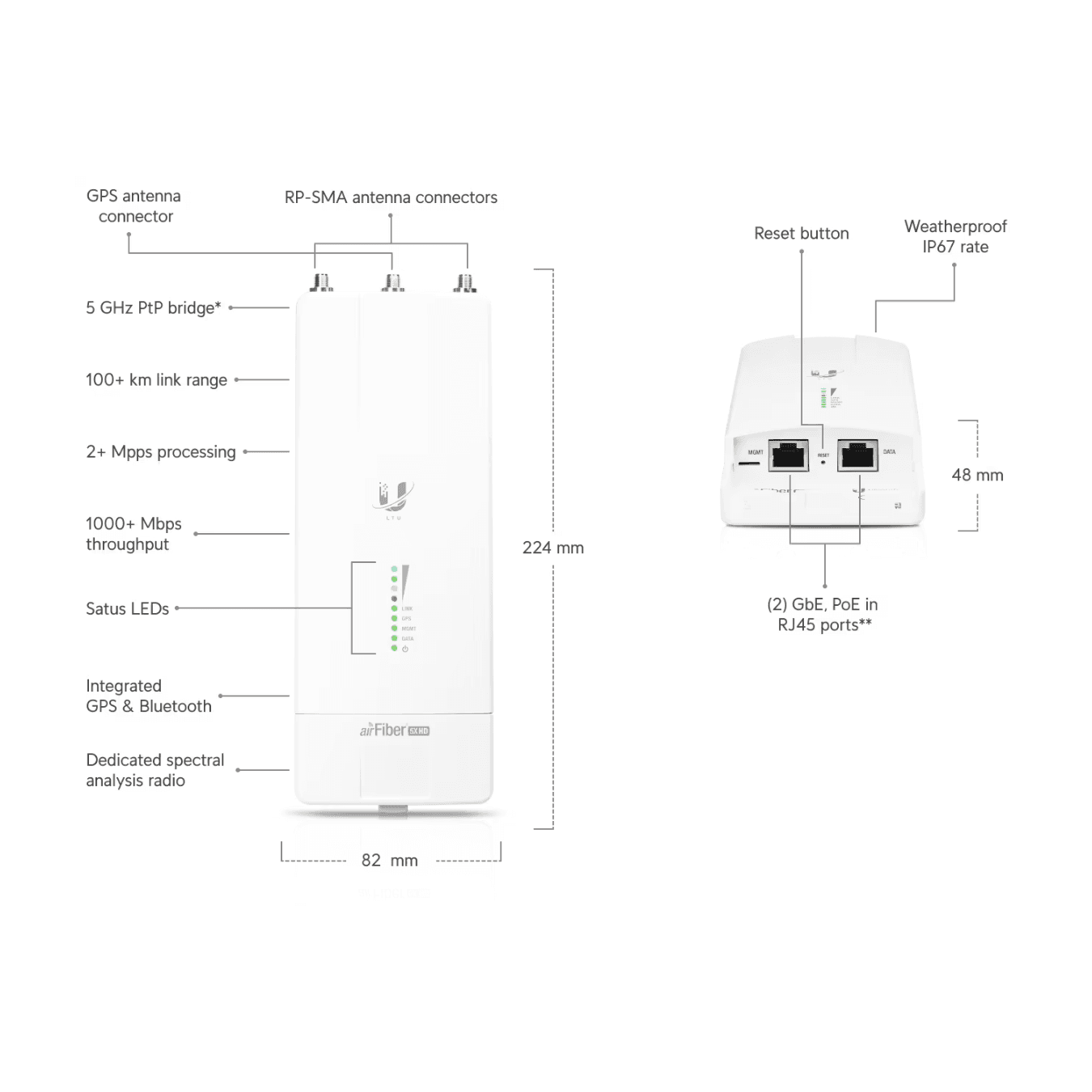 Shipping
We take pride in providing exceptional customer service and a punctual delivery service. All orders received same day are processed same day or next day. We deliver within 1-2 working days in all Emirates in the UAE and within 2-3 working days to the Sultanate of Oman.
We provide free shipping - United Arab Emirate (UAE)
Duration: 1-2 days
Purchases above 750.00 AED - Delivery is FREE
Purchases below 750.00 AED - Delivery is 25.00 AED
The Sultanate of Oman:
Duration: 2-3 days
100.00 AED delivery charges applies.
Once the order is dispatched, the customer will get a notification and tracking number from one of our logistics partner companies:
NB: Tracking Number(s) are only provided if delivery takes at least 8 days.
Return Policy
You have 6 days hassle free return from the date of purchase and also the below terms and condition apply.
Any item(s) purchased will not be eligible for return or exchange after 6 days from the date of purchase.
Those faulty units will be considered as a service after sales terms and we will generate a service warranty tag for the same units.
Replacement or exchange will only be applicable by the vendor policy.
Shipping charges of 50.00AED is applicable on any return units per shipment.
If the customer paid via the payment gateway (online) a charges of 2.5% on the total order is applicable.