Description
Ubiquiti LiteBeam M5-23 Specs
The technical specifications of the Ubiquiti LiteBeam M5-23 include details about its frequency range, maximum throughput, antenna gain, and other performance-related features. These specs are critical for determining whether the antenna meets your specific networking requirements.
Ubiquiti LiteBeam M5-23
The Ubiquiti LiteBeam M5-23 is a powerful wireless antenna designed for outdoor use. It operates in the 5 GHz frequency band and is known for its reliability and long-range capabilities. This antenna is commonly used for point-to-point and point-to-multipoint wireless connectivity in various applications.
Ubiquiti LiteBeam M5-23 Price
Pricing for the Ubiquiti LiteBeam M5-23 in the UAE can vary based on several factors, including the configuration (single unit or a kit), the supplier, and any additional accessories. It's essential to research different suppliers and compare prices to find the best deal that fits your budget.
Ubiquiti LiteBeam M5-23 Setup Guide
A setup guide provides step-by-step instructions on how to install and configure the Ubiquiti LiteBeam M5-23. It typically covers aspects like mounting the antenna, aligning it properly, configuring network settings, and ensuring a secure and stable connection.
Ubiquiti LiteBeam M5-23 Review
Reviews from users in the UAE offer valuable insights into the real-world performance of the Ubiquiti LiteBeam M5-23. Reading these reviews can help you understand its strengths, weaknesses, and how well it performs in the local environment
Ubiquiti LiteBeam M5-23 Range in Kilometers
The range of the Ubiquiti LiteBeam M5-23 indicates the maximum distance over which it can establish a reliable wireless connection. This specification is crucial for designing network layouts and determining if it can cover the required distance.
Ubiquiti LiteBeam M5-23 vs
Comparing the Ubiquiti LiteBeam M5-23 with another popular model like the NanoBeam M5 helps you understand the differences in features, performance, and suitability for specific use cases. This comparison aids in making an informed choice.
Best Outdoor Wi-Fi Antenna
This heading suggests that the Ubiquiti LiteBeam M5-23 is a strong contender for being one of the best outdoor Wi-Fi antennas in the UAE due to its impressive performance, range, and reliability. It's essential to explore why it's considered a top choice.
Long-Range Wireless Antenna
Highlighting the long-range capabilities of the Ubiquiti LiteBeam M5-23, this heading emphasizes its suitability for applications requiring extended wireless coverage across different parts of the UAE.
Point-to-Point Wireless Bridge
The Ubiquiti LiteBeam M5-23 excels as a point-to-point wireless bridge, making it ideal for establishing secure and high-speed connections between distant locations in the UAE. This is particularly useful for scenarios where running physical cables is challenging.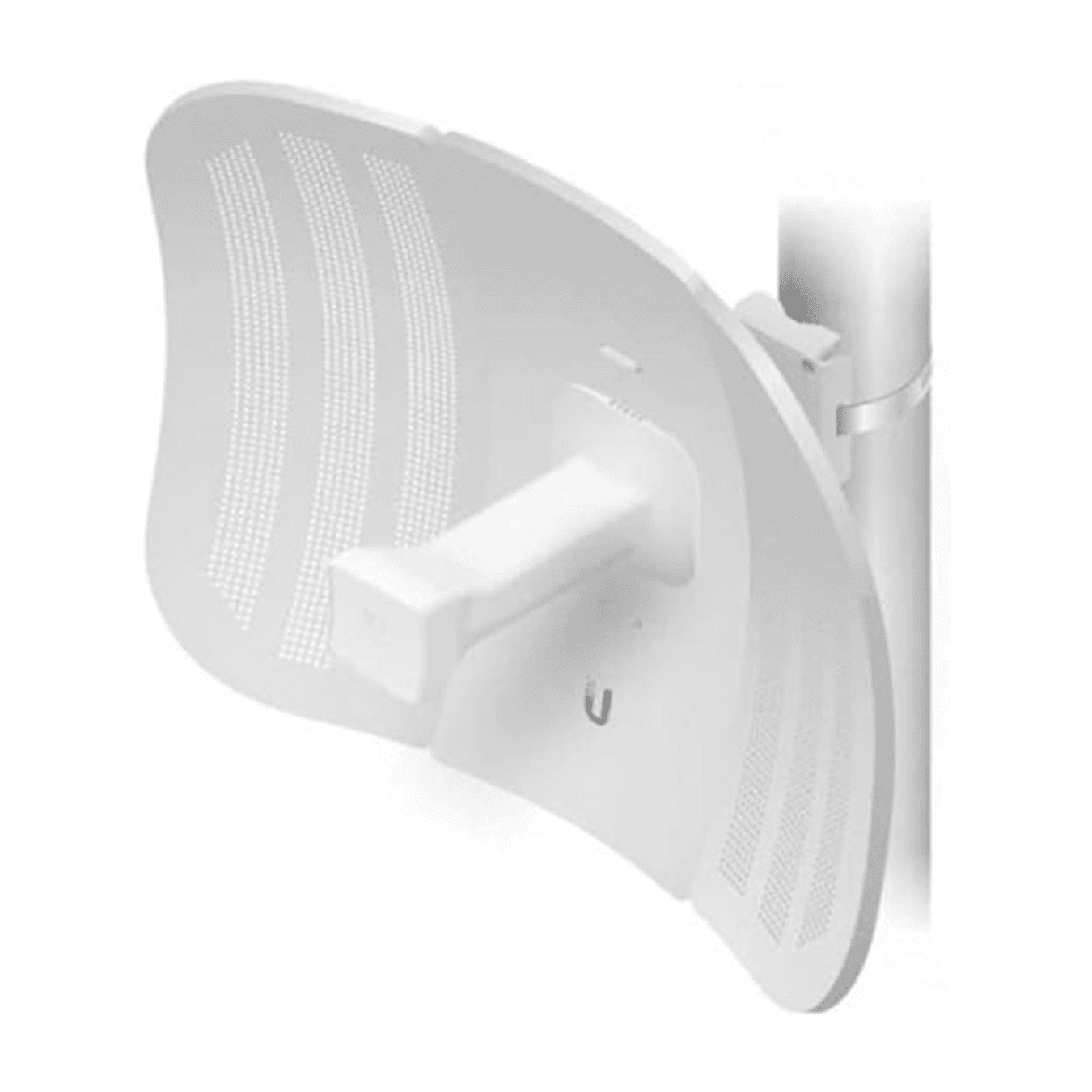 Shipping
We take pride in providing exceptional customer service and a punctual delivery service. All orders received same day are processed same day or next day. We deliver within 1-2 working days in all Emirates in the UAE and within 2-3 working days to the Sultanate of Oman.
We provide free shipping - United Arab Emirate (UAE)
Duration: 1-2 days
Purchases above 750.00 AED - Delivery is FREE
Purchases below 750.00 AED - Delivery is 25.00 AED
The Sultanate of Oman:
Duration: 2-3 days
100.00 AED delivery charges applies.
Once the order is dispatched, the customer will get a notification and tracking number from one of our logistics partner companies:
NB: Tracking Number(s) are only provided if delivery takes at least 8 days.
Return Policy
You have 6 days hassle free return from the date of purchase and also the below terms and condition apply.
Any item(s) purchased will not be eligible for return or exchange after 6 days from the date of purchase.
Those faulty units will be considered as a service after sales terms and we will generate a service warranty tag for the same units.
Replacement or exchange will only be applicable by the vendor policy.
Shipping charges of 50.00AED is applicable on any return units per shipment.
If the customer paid via the payment gateway (online) a charges of 2.5% on the total order is applicable.