Description
Ubiquiti UniFi 16-Port PoE Switch
The Ubiquiti UniFi 16-Port PoE Switch is a powerful networking solution designed to enhance connectivity and manage network traffic efficiently. With 16 Gigabit Ethernet ports, this switch offers seamless integration into both small and medium-sized business networks. Each port supports Power over Ethernet (PoE), allowing you to power compatible devices such as access points, cameras, and VoIP phones directly through the network cable, reducing clutter and simplifying installations.
Ubiquiti Networks Gigabit PoE Switch
Ubiquiti Networks' Gigabit PoE Switches provide advanced networking capabilities for modern businesses. The Gigabit speed ensures high data transfer rates, facilitating smooth communication and data exchange within the network. The integration of PoE technology further streamlines setups by eliminating the need for separate power sources for compatible devices. This efficiency is particularly valuable in locations like the UAE, where optimizing space and resources is crucial.
UniFi 16-Port Ethernet Switch
The UniFi 16-Port Ethernet Switch by Ubiquiti Networks offers a reliable and scalable solution for expanding network connectivity. With 16 ports, businesses can easily accommodate multiple devices, fostering seamless communication across departments. This switch supports Gigabit Ethernet speeds, enabling rapid data transmission, and its PoE capabilities add a layer of convenience, enabling the deployment of networked devices without the constraints of power outlets.
Ubiquiti UniFi Network Switch
The Ubiquiti UniFi Network Switch series embodies cutting-edge networking technology. Designed for intuitive management and robust performance, these switches support both data and power delivery over a single Ethernet cable. This feature is particularly advantageous for businesses in the UAE seeking efficient solutions that align with their modern infrastructure requirements.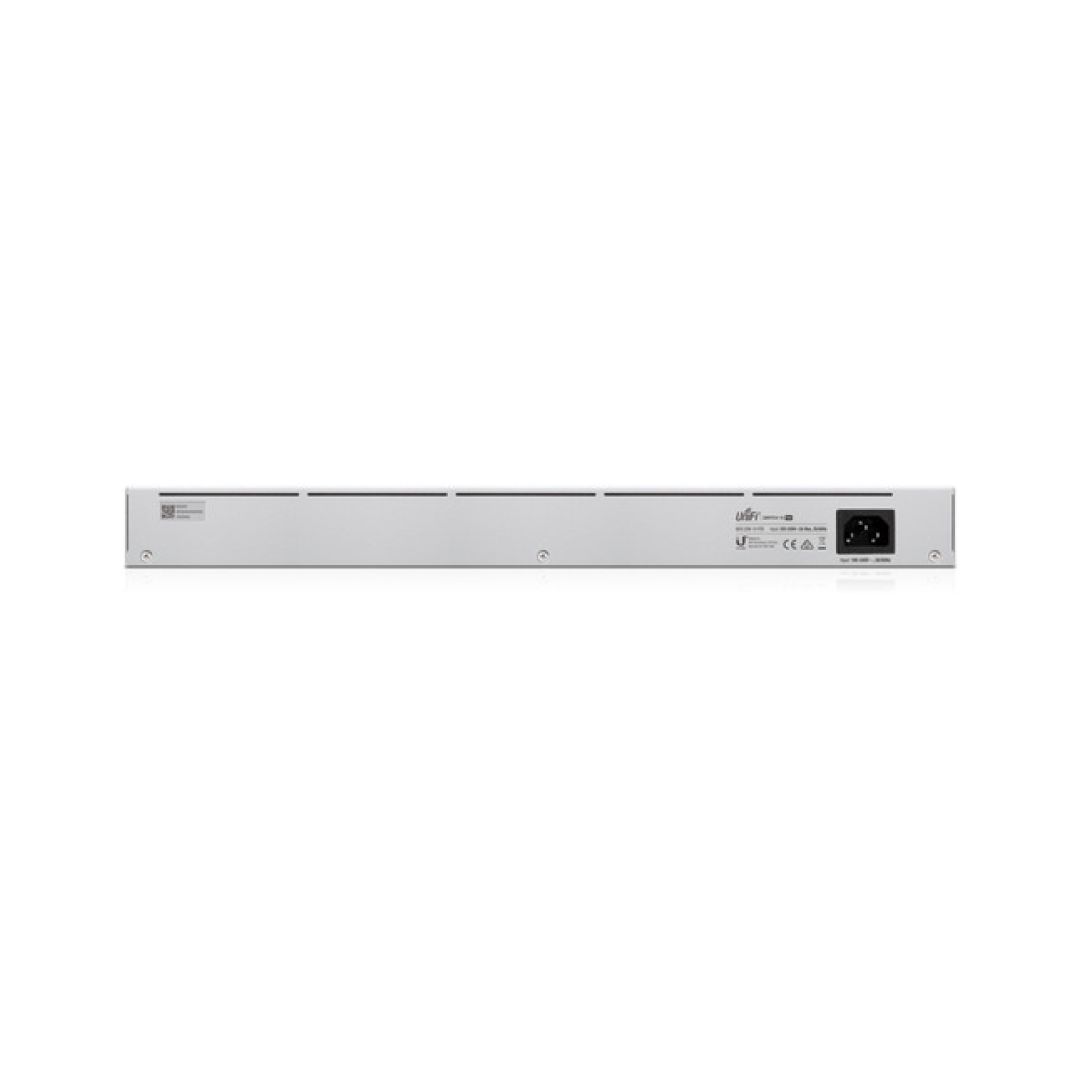 Gigabit PoE Switch
In the UAE's dynamic business landscape, a Gigabit PoE Switch plays a crucial role in maintaining network integrity and enabling seamless connectivity. These switches deliver high-speed data transfer and power capabilities, making them ideal for powering devices like surveillance cameras and wireless access points without the need for additional power outlets. This convenience makes them an attractive option for businesses looking to optimize their operational efficiency.
Ubiquiti UniFi PoE Switch Price
When considering network infrastructure investments in the UAE, understanding the Ubiquiti UniFi PoE Switch price is essential. While costs may vary based on factors like port count and features, these switches offer a cost-effective solution for businesses seeking advanced networking capabilities. The savings achieved by consolidating power and data delivery can contribute to long-term operational efficiency gains.
UniFi 16-Port Switch
In Dubai's bustling business environment, the UniFi 16-Port Switch stands as a versatile networking solution. With its 16 ports and PoE support, businesses can connect multiple devices while simplifying installations. Whether used in office spaces, retail environments, or hospitality settings, this switch aids in creating a reliable and streamlined network infrastructure.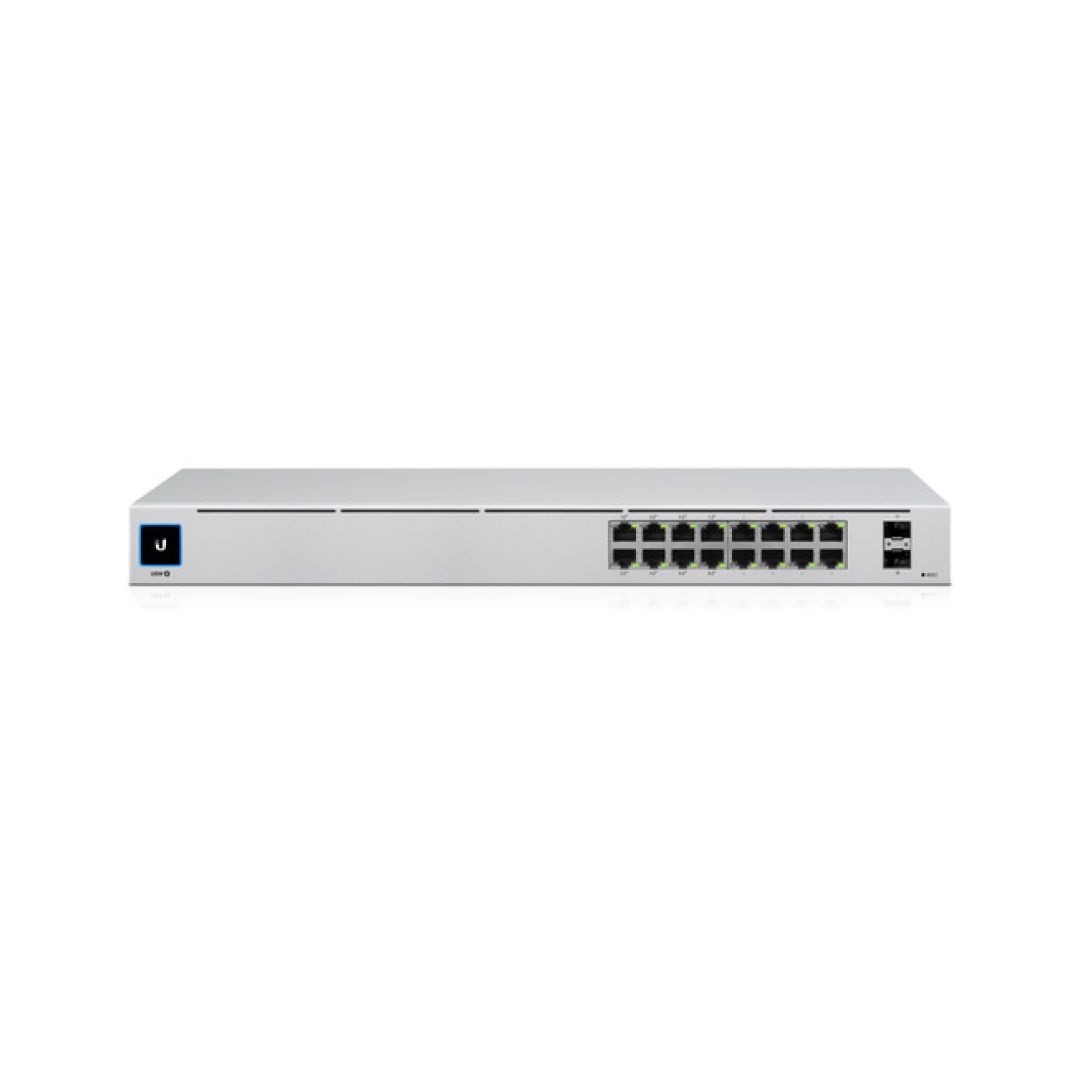 Network Switch with PoE
The integration of Power over Ethernet (PoE) technology in network switches addresses the UAE's demand for efficient and organized infrastructure. A network switch with PoE capabilities eliminates the need for additional power outlets, reducing clutter and enhancing flexibility in device placement. This technology aligns with the UAE's focus on innovation and technology adoption.
Ubiquiti Networks UniFi Series
The Ubiquiti Networks UniFi Series encompasses a range of networking solutions designed to elevate connectivity and streamline operations. From switches and access points to security cameras and controllers, the UniFi Series offers comprehensive options for businesses seeking unified and reliable networking setups.
PoE Ethernet Switch
In Dubai's fast-paced business landscape, a PoE Ethernet Switch provides a versatile solution for modern connectivity challenges. These switches offer both data transfer and power delivery capabilities over a single Ethernet cable, enabling businesses to optimize space, reduce infrastructure complexity, and enhance operational efficiency.
UniFi Network Equipment
For businesses in the UAE seeking top-tier network equipment, the UniFi series by Ubiquiti Networks stands out. With features like Gigabit speeds, PoE support, and centralized management, UniFi network equipment contributes to creating robust, high-performance, and easily manageable network infrastructures.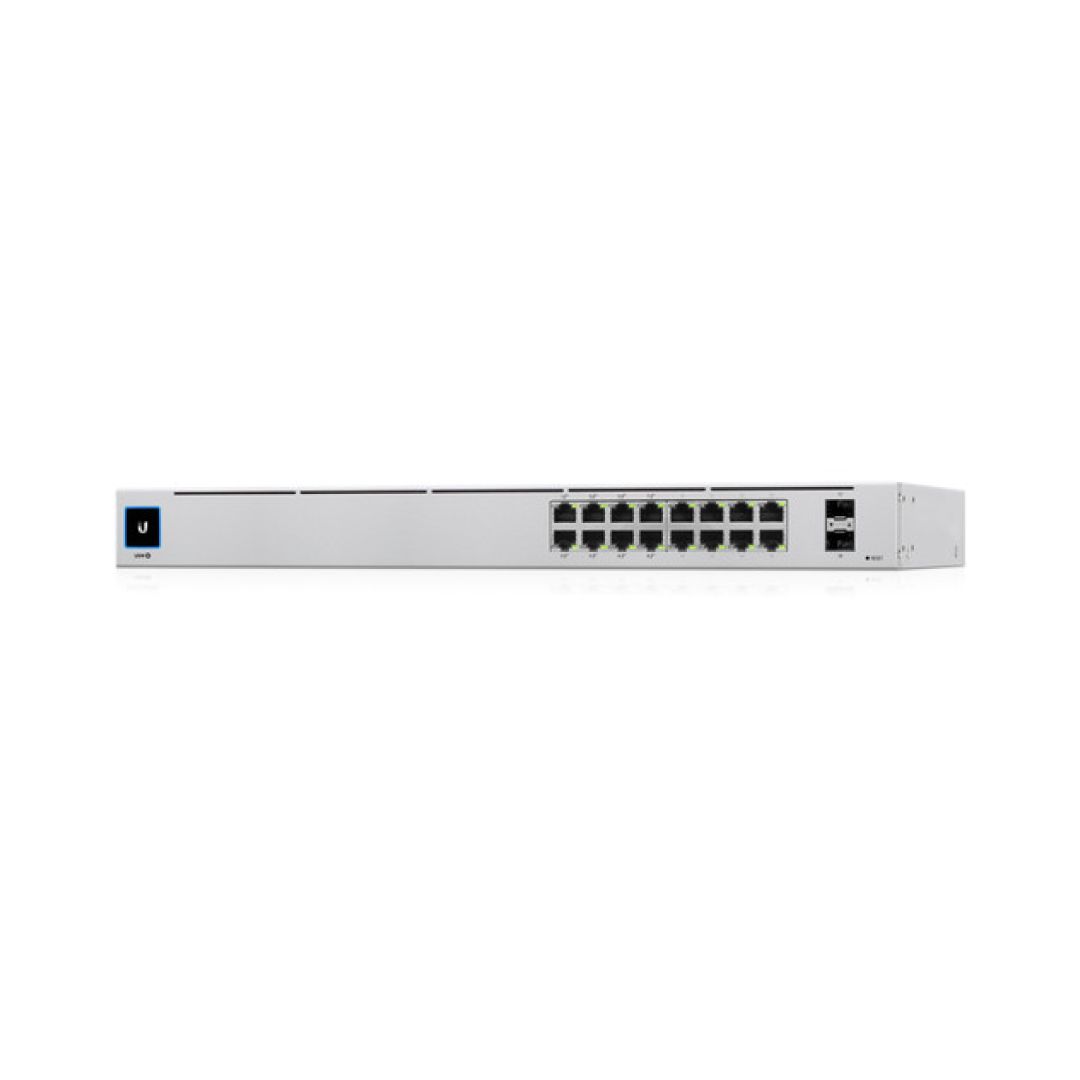 Ubiquiti Gigabit Switch Price
Understanding the pricing of Ubiquiti's Gigabit Switches is crucial for businesses planning their networking investments. The cost-effectiveness of these switches, considering their advanced features and capabilities, makes them an attractive choice for organizations in the UAE looking to optimize their network infrastructure without overspending.
16-Port PoE Switch
The demand for efficient networking solutions in the UAE is met by the 16-Port PoE Switch. Its 16 ports allow for seamless expansion of network connections, while PoE capabilities simplify device deployment. This switch serves as a valuable asset in locations where optimizing space and resources is a priority.
UniFi PoE+ Switch
The UniFi PoE+ Switch presents businesses in Dubai with an advanced networking solution. The PoE+ support ensures compatibility with a wide range of devices, from access points to IP phones. This switch streamlines installations, reduces costs, and contributes to a tidy and organized networking environment.
Ubiquiti Network Solutions
Ubiquiti Network Solutions offer a range of options tailored to the specific needs of businesses in the UAE. These solutions are designed to address modern networking challenges, combining reliability, performance, and innovative features. From switches to access points, Ubiquiti Network Solutions contribute to creating efficient and robust network infrastructures.
Shipping
We take pride in providing exceptional customer service and a punctual delivery service. All orders received same day are processed same day or next day. We deliver within 1-2 working days in all Emirates in the UAE and within 2-3 working days to the Sultanate of Oman.
We provide free shipping - United Arab Emirate (UAE)
Duration: 1-2 days
Purchases above 750.00 AED - Delivery is FREE
Purchases below 750.00 AED - Delivery is 25.00 AED
The Sultanate of Oman:
Duration: 2-3 days
100.00 AED delivery charges applies.
Once the order is dispatched, the customer will get a notification and tracking number from one of our logistics partner companies:
NB: Tracking Number(s) are only provided if delivery takes at least 8 days.
Return Policy
You have 6 days hassle free return from the date of purchase and also the below terms and condition apply.
Any item(s) purchased will not be eligible for return or exchange after 6 days from the date of purchase.
Those faulty units will be considered as a service after sales terms and we will generate a service warranty tag for the same units.
Replacement or exchange will only be applicable by the vendor policy.
Shipping charges of 50.00AED is applicable on any return units per shipment.
If the customer paid via the payment gateway (online) a charges of 2.5% on the total order is applicable.