Description
Ubiquiti U6-Pro-WIFI 6 Access Point - PK1DDD
High-performance, ceiling-mounted WiFi 6 access point designed for large offices.
PRODUCT SUMMARY
Mechanical
Dimensions Ø197 x 35 mm (Ø7.76 x 1.38") Weight Without mount: 460 g (1.01 lb) With mount: 600 g (1.32 lb) Enclosure material Polycarbonate Mount material SGCC steel Weatherproofing IP54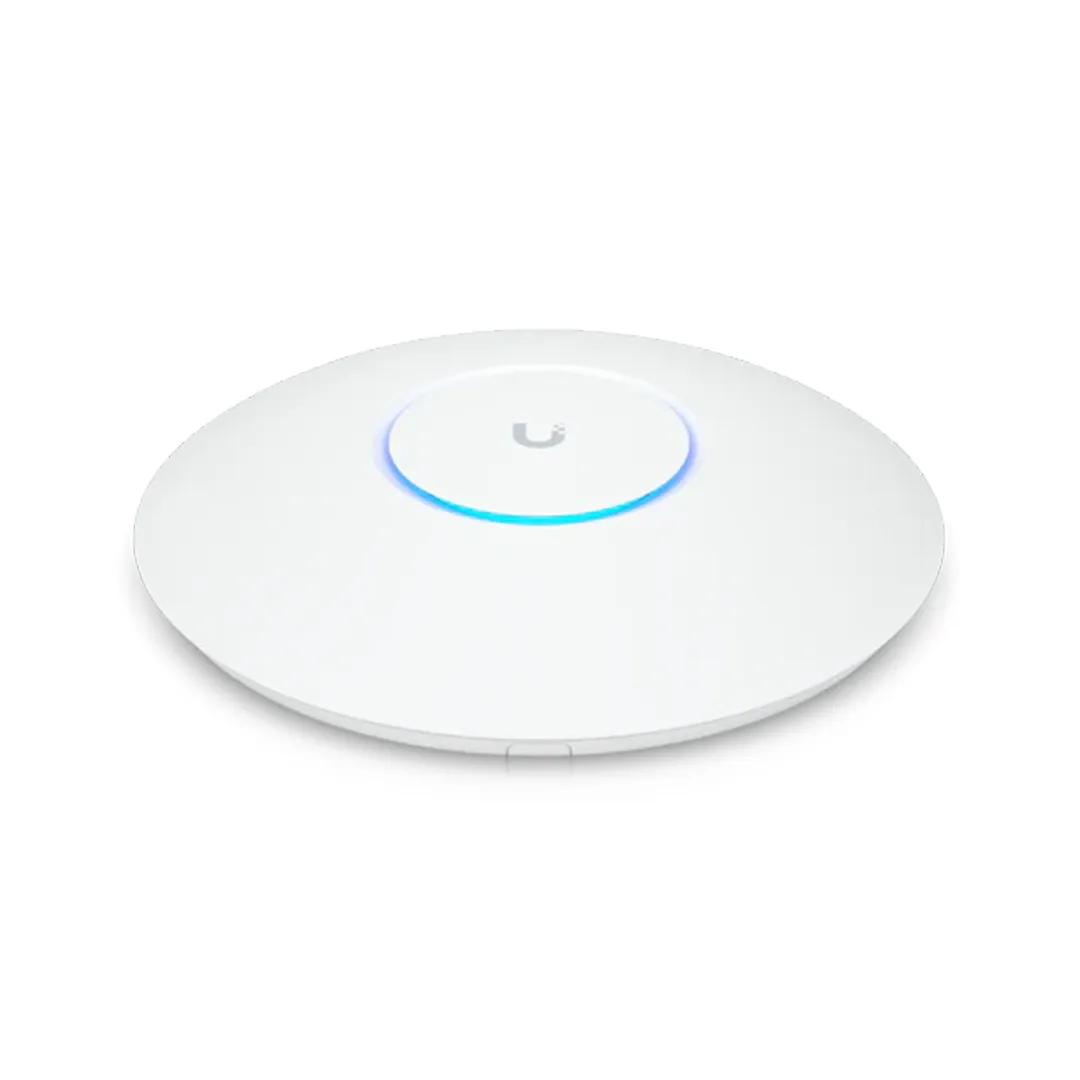 Hardware
Networking interface (1) GbE RJ45 port Management interface Ethernet Bluetooth Power method PoE Power supply UniFi PoE switch 48V, 0.5A PoE adapter (not included) Supported voltage range 44—57V DC Max. power consumption 13W Max. TX power 2.4 GHz 5 GHz 22 dBm 26 dBm MIMO 2.4 GHz 5 GHz 2 x 2 (UL MU-MIMO) 4 x 4 (DL/UL MU-MIMO) Throughput rate 2.4 GHz 5 GHz 573.5 Mbps 4.8 Gbps Antenna gain 2.4 GHz 5 GHz 4 dBi 6 dBi LEDs White/blue Button Factory reset Mounting Wall/ceiling (Included) Operating temperature -30 to 60° C (-22 to 140° F) Operating humidity 5 to 95% noncondensing Certifications CE, FCC, IC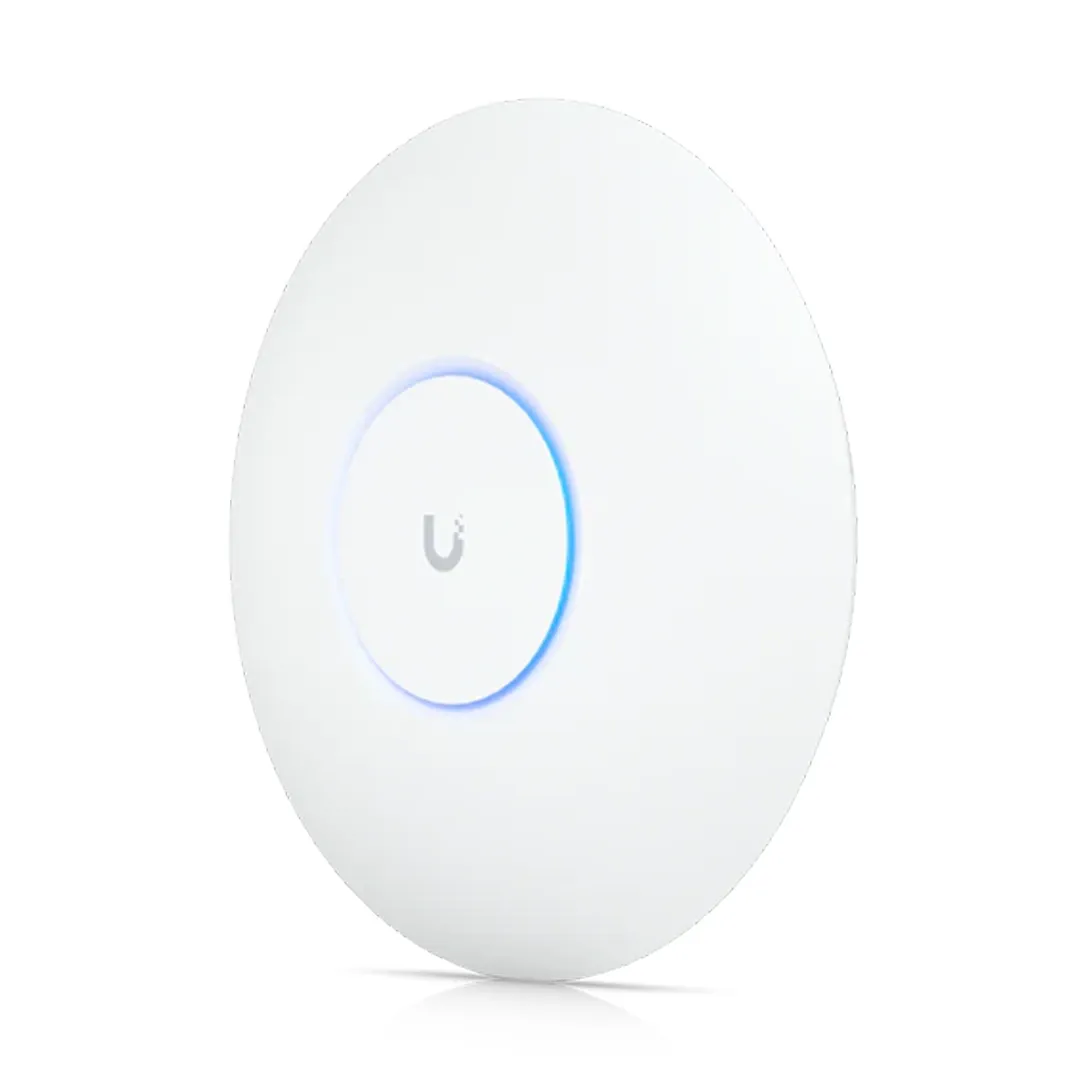 Software
WiFi standards 802.11a/b/g WiFi 4/WiFi 5/WiFi 6 Wireless security WPA-PSK, WPA-Enterprise (WPA/WPA2/WPA3) BSSID 8 per radio VLAN 802.1Q Advanced QoS Per-user rate limiting Guest traffic isolation Supported Concurrent clients 350+ Zero wait DFS Yes* *Supported with upcoming firmware versions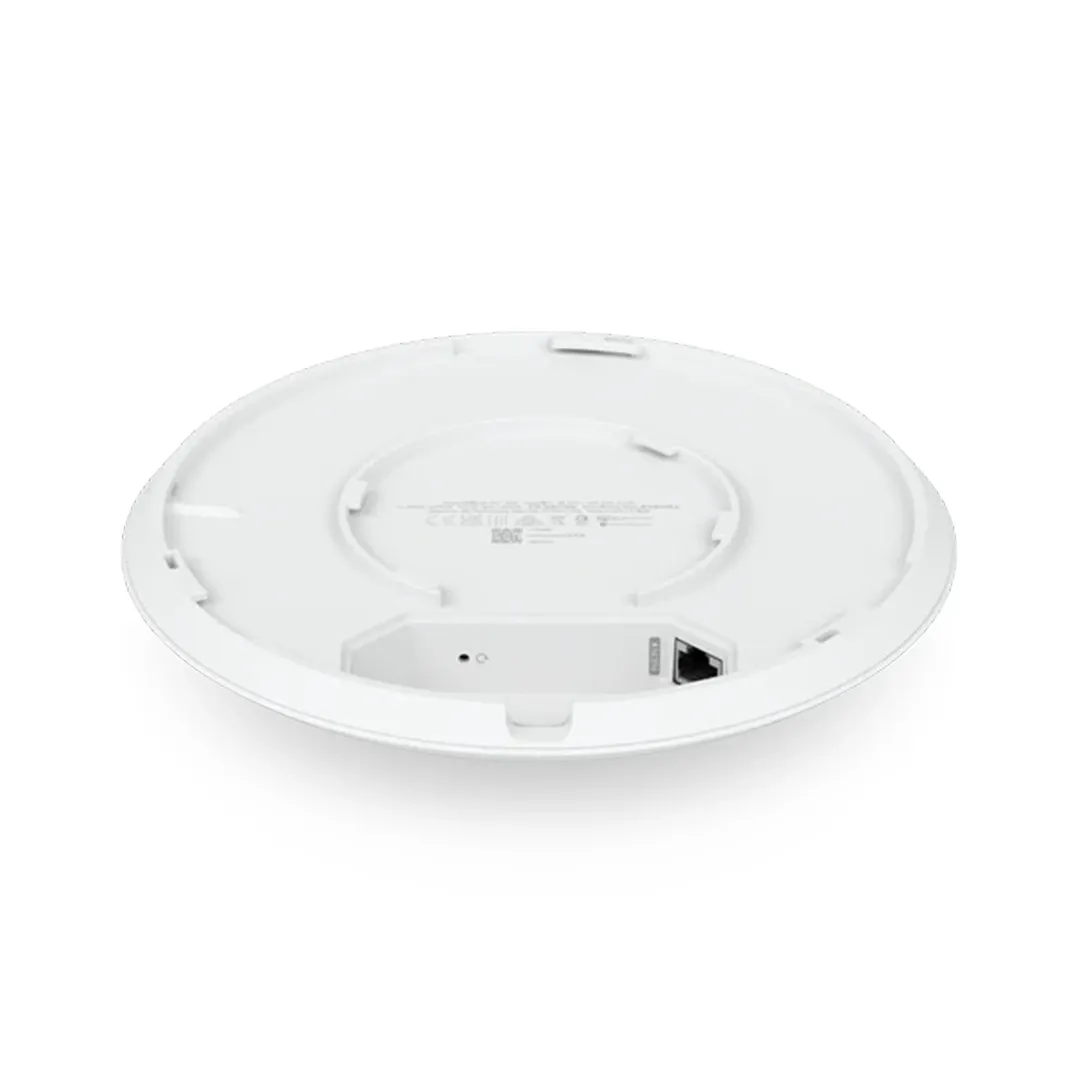 Supported Data Rates
802.11a 6, 9, 12, 18, 24, 36, 48, 54 Mbps 802.11b 1, 2, 5.5, 11 Mbps 802.11g 6, 9, 12, 18, 24, 36, 48, 54 Mbps 802.11n (WiFi 4) 6.5 Mbps to 600 Mbps (MCS0 - MCS31, HT 20/40) 802.11ac (WiFi 5) 6.5 Mbps to 3.4 Gbps (MCS0 - MCS9 NSS1/2/3/4, VHT 20/40/80/160) 802.11ax (WiFi 6) 7.3 Mbps to 4.8 Gbps (MCS0 - MCS11 NSS1/2/3/4, HE 20/40/80/160)
Shipping
We take pride in providing exceptional customer service and a punctual delivery service. All orders received same day are processed same day or next day. We deliver within 1-2 working days in all Emirates in the UAE and within 2-3 working days to the Sultanate of Oman.
We provide free shipping - United Arab Emirate (UAE)
Duration: 1-2 days
Purchases above 750.00 AED - Delivery is FREE
Purchases below 750.00 AED - Delivery is 25.00 AED
The Sultanate of Oman:
Duration: 2-3 days
100.00 AED delivery charges applies.
Once the order is dispatched, the customer will get a notification and tracking number from one of our logistics partner companies:
NB: Tracking Number(s) are only provided if delivery takes at least 8 days.
Return Policy
You have 6 days hassle free return from the date of purchase and also the below terms and condition apply.
Any item(s) purchased will not be eligible for return or exchange after 6 days from the date of purchase.
Those faulty units will be considered as a service after sales terms and we will generate a service warranty tag for the same units.
Replacement or exchange will only be applicable by the vendor policy.
Shipping charges of 50.00AED is applicable on any return units per shipment.
If the customer paid via the payment gateway (online) a charges of 2.5% on the total order is applicable.