Description
ZOTAC ZBOX CI669 Nano Barebone
In this introductory section, we set the stage for the product description. We introduce the product's name, the ZOTAC ZBOX CI669 Nano Barebone, and highlight its role as a compact computing solution specifically targeted at consumers in the United Arab Emirates (UAE).
ZOTAC ZBOX CI669 Nano Overview
This section provides a general overview of the ZOTAC ZBOX CI669 Nano Barebone. It emphasizes that it's a "barebone" mini PC, meaning it comes without certain components like RAM, storage, and an operating system, allowing users to customize these aspects to their preferences and needs.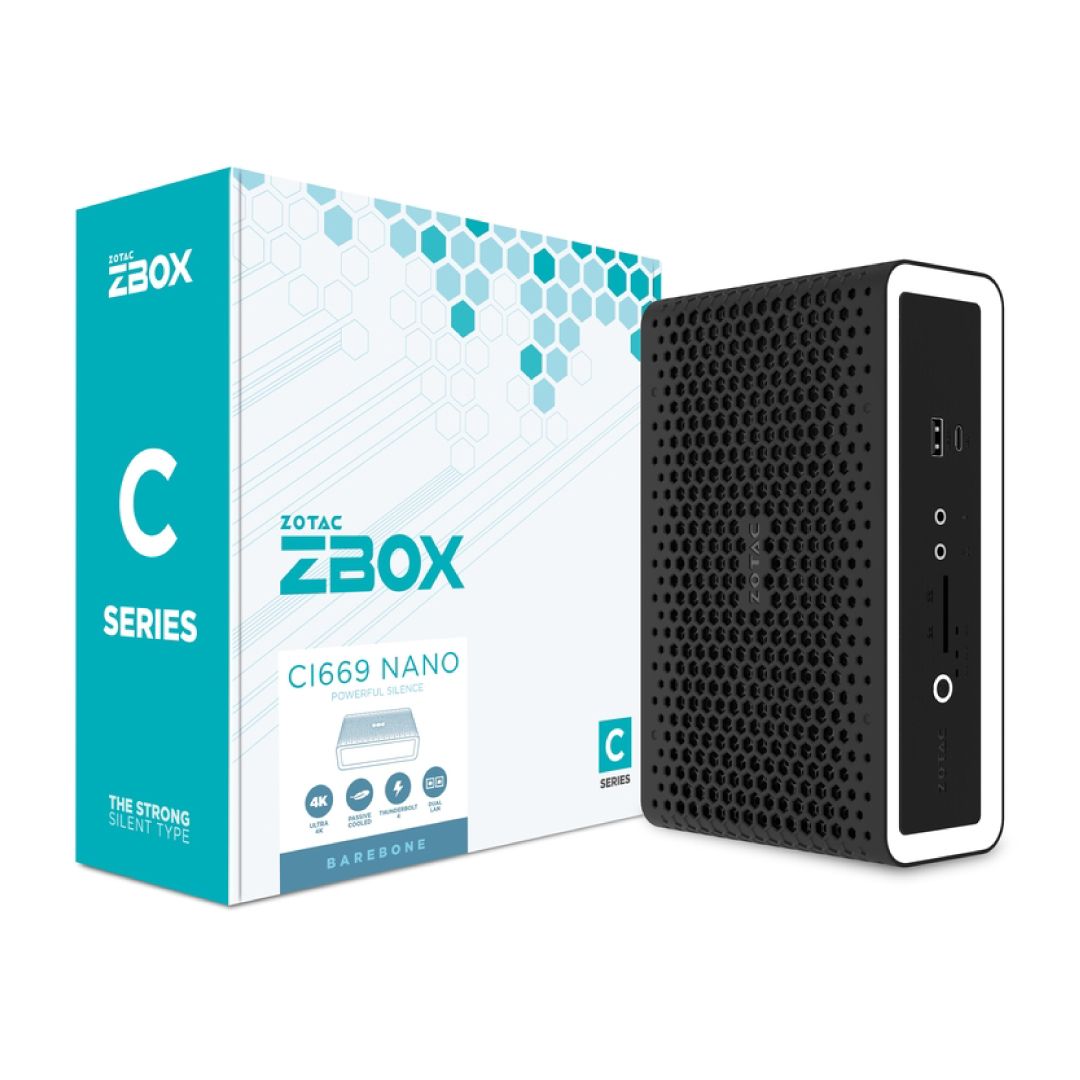 ZBOX CI669 Barebone
Here, we highlight the compact yet powerful nature of the ZBOX CI669 Barebone. This mini PC is designed to offer high-performance computing capabilities while maintaining a small form factor. The term "compact powerhouse" emphasizes its ability to deliver robust performance in a small package.
Mini PC for UAE Enthusiasts
This section speaks to the local market, emphasizing that in the UAE, where space and aesthetics are important considerations, the ZOTAC ZBOX CI669 Nano Barebone is an ideal choice due to its sleek design and compact size.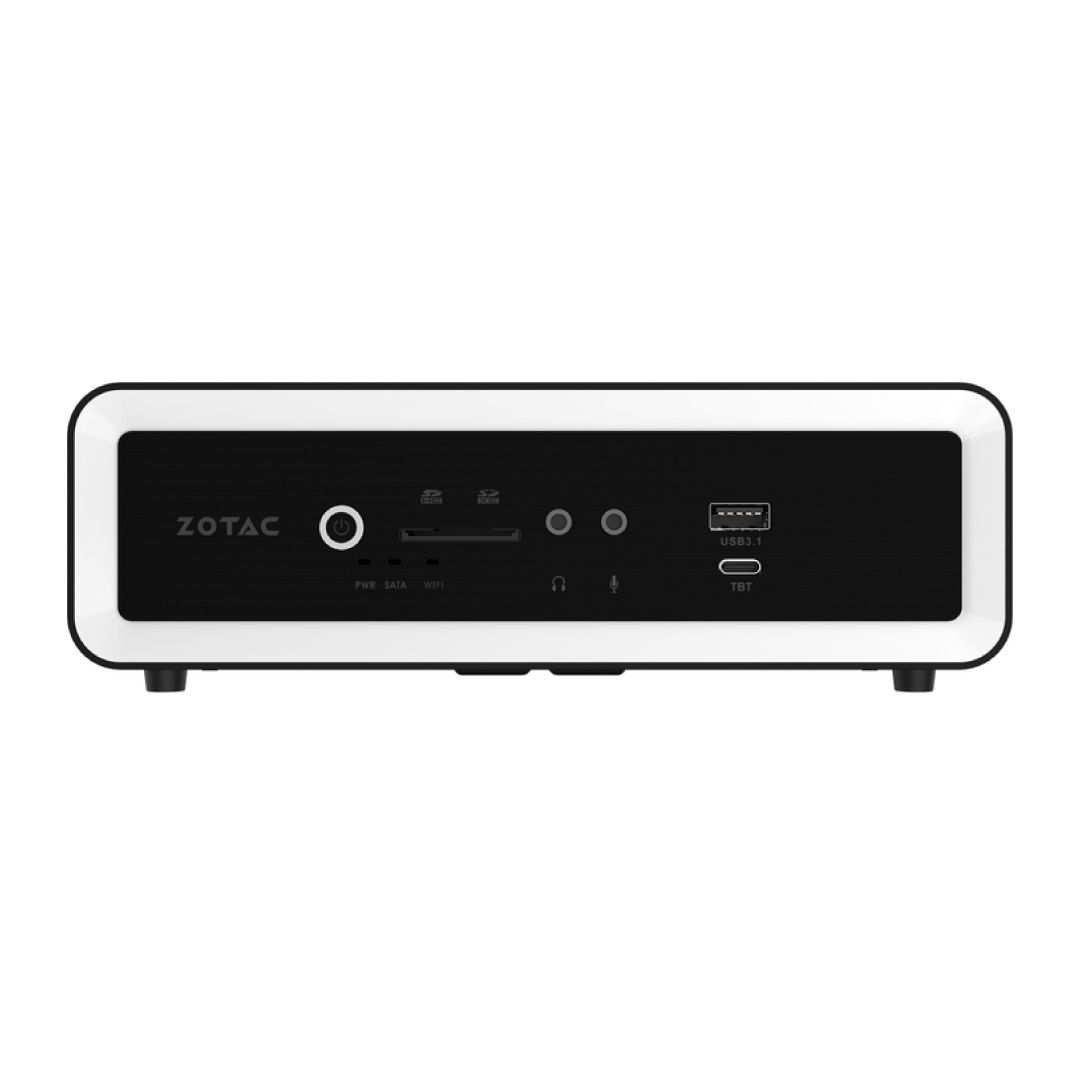 Unmatched Versatility
We emphasize the versatility of this mini PC, explaining that it's suitable for various users and use cases. Whether you're a professional needing a reliable workstation or a multimedia enthusiast looking for an entertainment hub, this product can cater to your needs.
Exceptional Specifications
In this section, we dive into the technical specifications of the ZOTAC ZBOX CI669 Nano Barebone. This includes information about the processor options i7, connectivity ports, storage options, graphics capabilities Intel Iris Xe Graphics, and expandable RAM. These specifications provide a detailed look at the product's capabilities.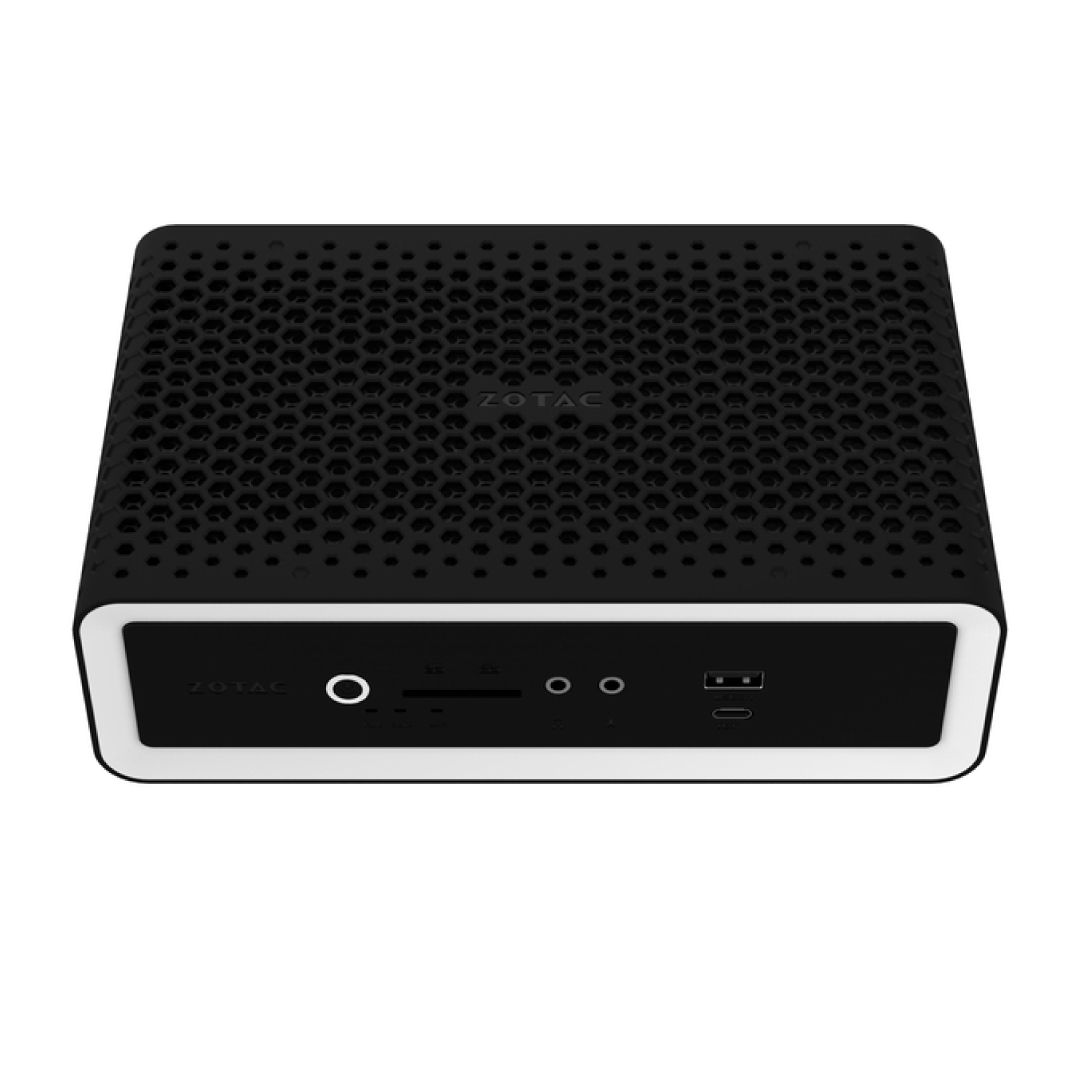 Competitive Pricing
Here, we address a common concern when purchasing technology products: price. We assure potential buyers that the ZOTAC ZBOX CI669 Nano Barebone offers good value for money, making it an attractive option in the UAE market.
Compare ZOTAC CI669 with Other Mini PCs
This section encourages potential buyers to research and compare the ZOTAC CI669 Nano Barebone with other mini PCs available in the UAE market. It suggests that the ZOTAC product outperforms its competitors, inviting consumers to do their own comparisons.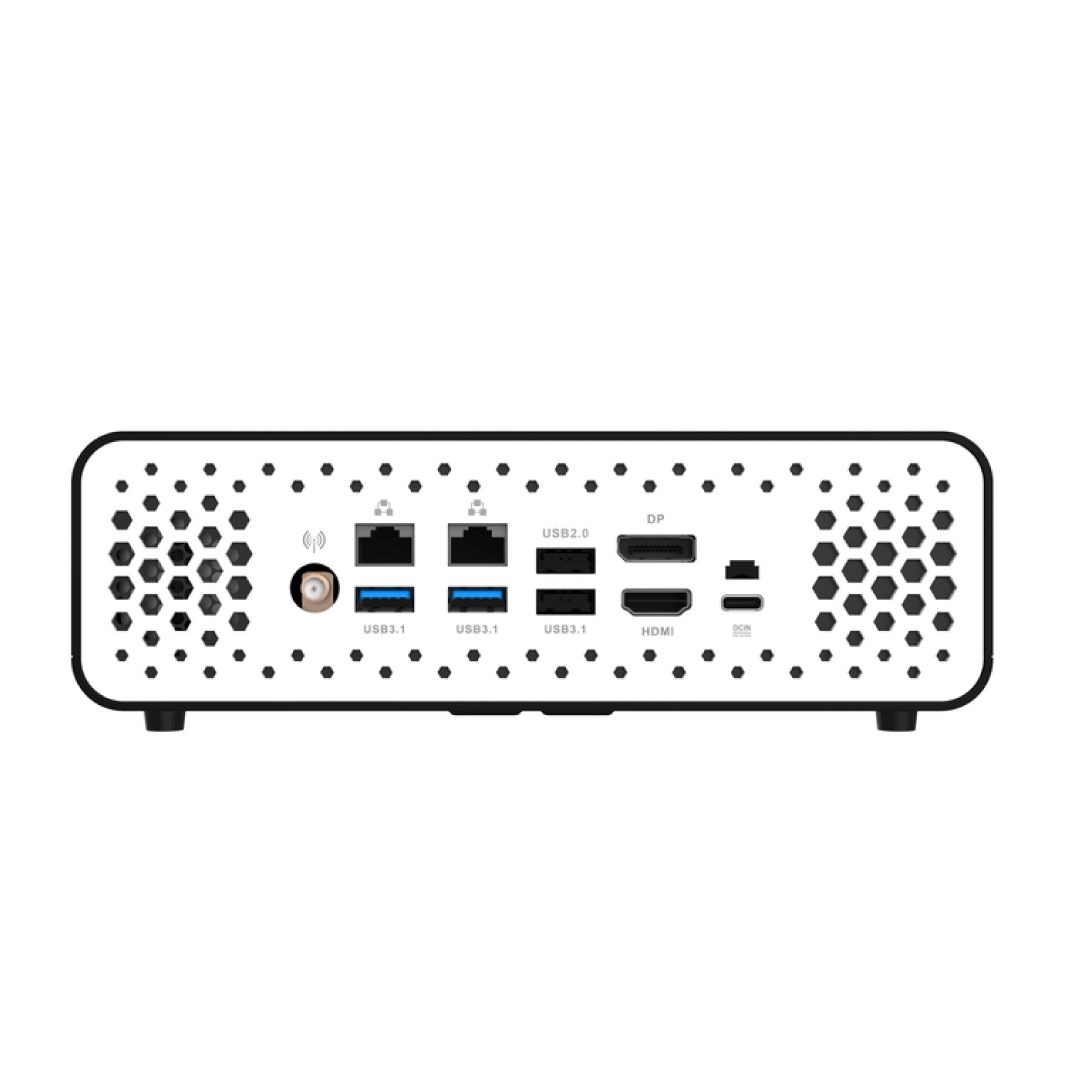 Secure Your ZOTAC CI669 Today
In this part, we emphasize the convenience of online shopping and home delivery. We encourage readers to take action and purchase the ZOTAC ZBOX CI669 Nano Barebone online, assuring them that they can easily acquire this product without leaving their homes.
Shipping
We take pride in providing exceptional customer service and a punctual delivery service. All orders received same day are processed same day or next day. We deliver within 1-2 working days in all Emirates in the UAE and within 2-3 working days to the Sultanate of Oman.
We provide free shipping - United Arab Emirate (UAE)
Duration: 1-2 days
Purchases above 750.00 AED - Delivery is FREE
Purchases below 750.00 AED - Delivery is 25.00 AED
The Sultanate of Oman:
Duration: 2-3 days
100.00 AED delivery charges applies.
Once the order is dispatched, the customer will get a notification and tracking number from one of our logistics partner companies:
NB: Tracking Number(s) are only provided if delivery takes at least 8 days.
Return Policy
You have 6 days hassle free return from the date of purchase and also the below terms and condition apply.
Any item(s) purchased will not be eligible for return or exchange after 6 days from the date of purchase.
Those faulty units will be considered as a service after sales terms and we will generate a service warranty tag for the same units.
Replacement or exchange will only be applicable by the vendor policy.
Shipping charges of 50.00AED is applicable on any return units per shipment.
If the customer paid via the payment gateway (online) a charges of 2.5% on the total order is applicable.